Ellie Wright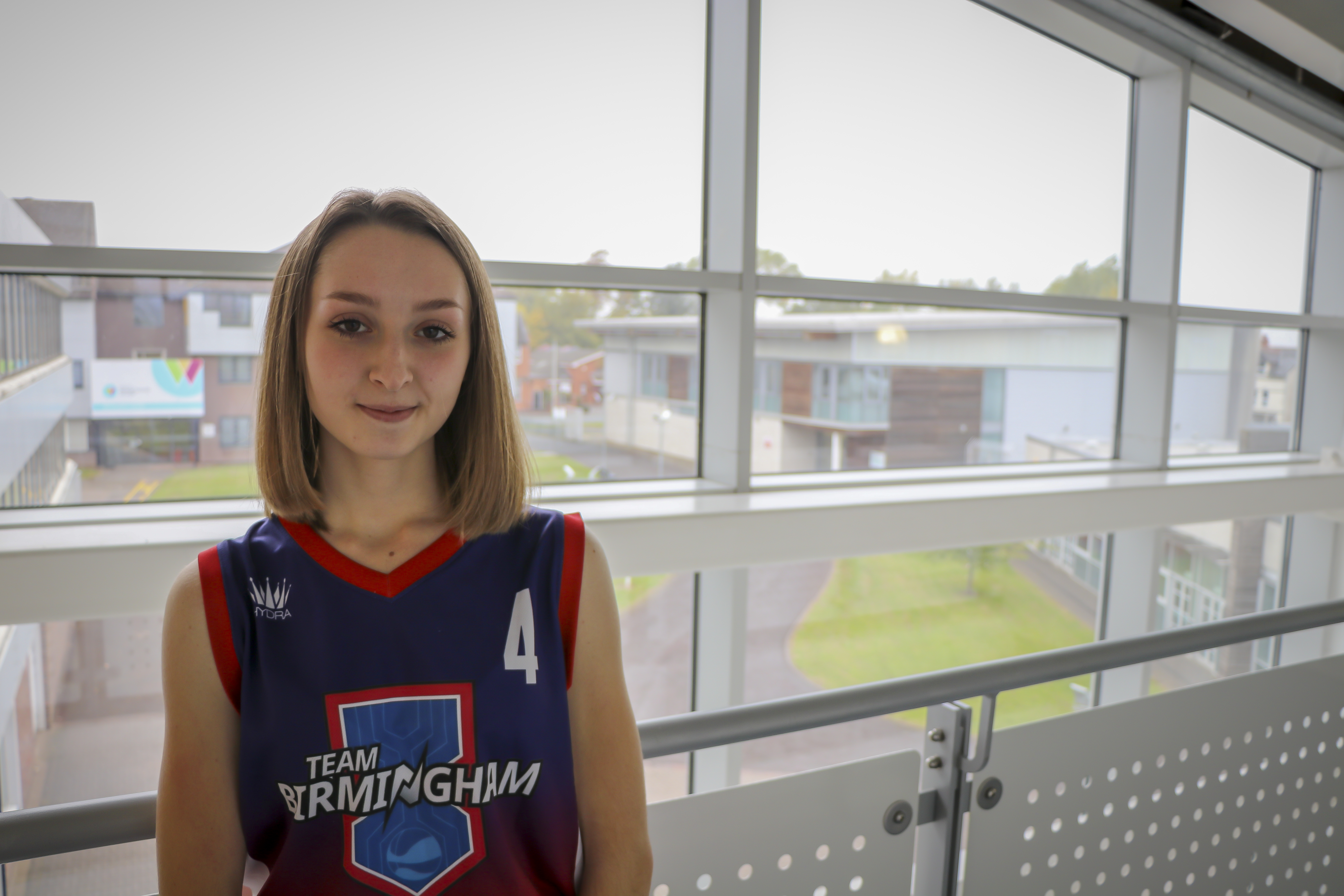 Heart of Worcestershire College's (HoW College) CARE student, Ellie Wright, "shoots" for the stars as she joins the world of elite level Basketball.
After joining her local team, Redditch Regals, Ellie was quickly scouted and offered a position within the National League U18 girls division at Team Birmingham Basketball Club.
Team Birmingham Basketball Club was formed in 2014 and has since grown tremendously becoming a vibrant part of the local community.
However, with this development comes an increased cost for both senior and junior members with each player required to pay a yearly contribution towards their squad. Ellie is a self-funding athlete and since joining the team has been tirelessly fundraising to cover the costs of her uniform and equipment.
Following a generous donation of £250 from HoW College, Ellie is one step closer to her target.
Talking about the College, Ellie said:
"The support from the College has really helped my confidence and it means a lot that they're helping me. I started playing Basketball when I lived in Texas and I am really grateful that I received the opportunity to continue playing now I am back in the UK. I am really proud of how far I have come within the sport and look forward to the upcoming season with Team Birmingham Basketball Club."
Ellie currently studies HoW College's Level 1 CARE course, which provides learners with an excellent introduction to the Health and Social Care sector.
Talking about her studies, Ellie added:
"I really enjoy my CARE course and learning about the Health and Social Care industry. In the future, I hope to go onto study at university in the hope of becoming a Midwife."