Sticky Fingers Pre-School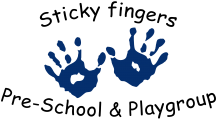 Testimonial from Sticky Fingers Pre-School employer- Claire Thomas.
We have been working with the Heart of Worcestershire College (HoW College) as a training provider for our apprentices for many years. From the first contact the communication and professionalism from the team has been outstanding. As an employer I am always kept up-to-date and can make contact at any time for support and guidance.
Initial communication and set-up for the apprentices are well organised, where the response is acted on in a timely matter. Having such strong communication and things made easy is helpful as an employer, where time is limited. I find being able to contact tutors extremely helpful too. As an employer to an apprentice, I wish nothing more than this employment and training to be a three-way agreement and I always wish to play a huge part, HoW College respects this and includes employers at all times.