Chloe Errington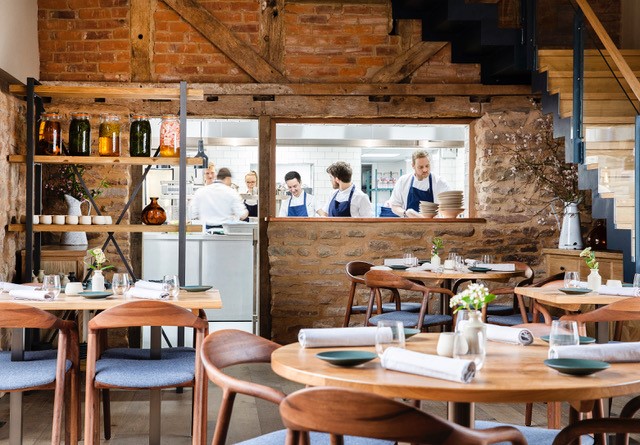 Heart of Worcestershire College's (HoW College) culinary student, Chloe Errington, received Michelin star treatment at Pensons restaurant recently as part of her work experience.
The team at Pensons restaurant, which sits on the border between Worcestershire and Herefordshire, were delighted to welcome Chloe for a week.
Chloe worked in the kitchen under the guidance of Head Chef, Lee Westcott and his team, and was able to gain first-hand behind the scenes experience. Such practical opportunities are incredibly valuable to assist in the making of a successful career, and thanks to Pensons, Chloe was able to get a taste of what the hospitality industry is like.
Speaking on her time at Pensons, Chloe said:
"All the staff were very helpful and I wasn't afraid to ask questions if I was stuck. The kitchen was very well put together, and they worked well as a team to produce some outstanding food."
Chloe got to work in all areas of the kitchen observing and helping out with prep in order to gain as much experience as possible. However, with a passion for pastry, Chloe was keen to spend some dedicated time with Pensons Pastry Chef, Andy Fellows.
Commenting on Chloe's time at Pensons, Andy Fellows said:
"Chloe was a pleasure to have in the team and understood the team dynamics and pressures of a Michelin starred kitchen very well. I was particularly impressed by Chloe's willingness to participate and to turn her hand to anything, taking on every challenge and task she was asked to do with a positive attitude."
Following on from Chloe's placement, Pensons owner, Peta Darnley, commented:
"We hope this is the start of future work experience students and interns joining us at Pensons. We are very happy to encourage and support young local chefs and offer them the opportunity of valuable practical industry experience with us."
HoW College are incredibly proud of how well Chloe has gotten on at her esteemed placement, and would like to wish her a big well done!
We would also like to extend our thanks to Pensons for providing such an amazing opportunity.
For more information on our Culinary courses, please click here