Sam Ashton-Booth: Masterclass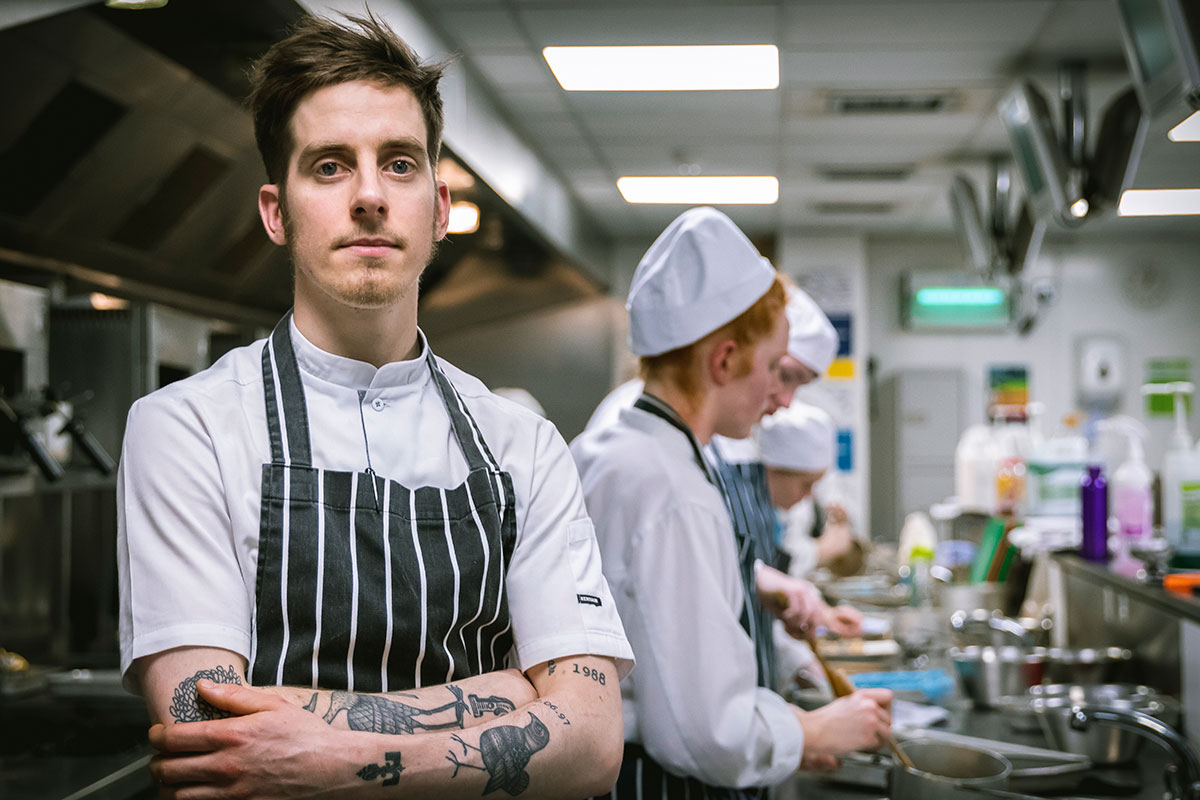 Last week Heart of Worcestershire College's (HoW College's) Level 2 and 3 Hospitality and Catering students embarked on a cookery masterclass with ex-student, Sam Ashton-Booth, Head Chef and Co-owner of London restaurant, Stem.
The students learned how to roast scallops and make their own pasta, and used these newly developed skills to make a Tortellini dish with filled black pudding.
Speaking on his time at the College Head Chef and Co-Owner of Stem, Sam Ashton-Booth, said:
'HoW College taught me important aspects of the catering industry, such as the basics of cooking, how the look the part, punctuality and how to properly respect the people I work alongside.'
HoW College's Level 2 Hospitality and Catering student, Connor Branchflower, commented:
'Watching Sam work in the kitchen has shown me how hardworking and skilled you need to be in order to become a Head Chef, I strive to have that level of dedication to the catering industry'.
HoW College is proud that it can provide its students with visits such as these to develop their skills and knowledge.