Sam Loveridge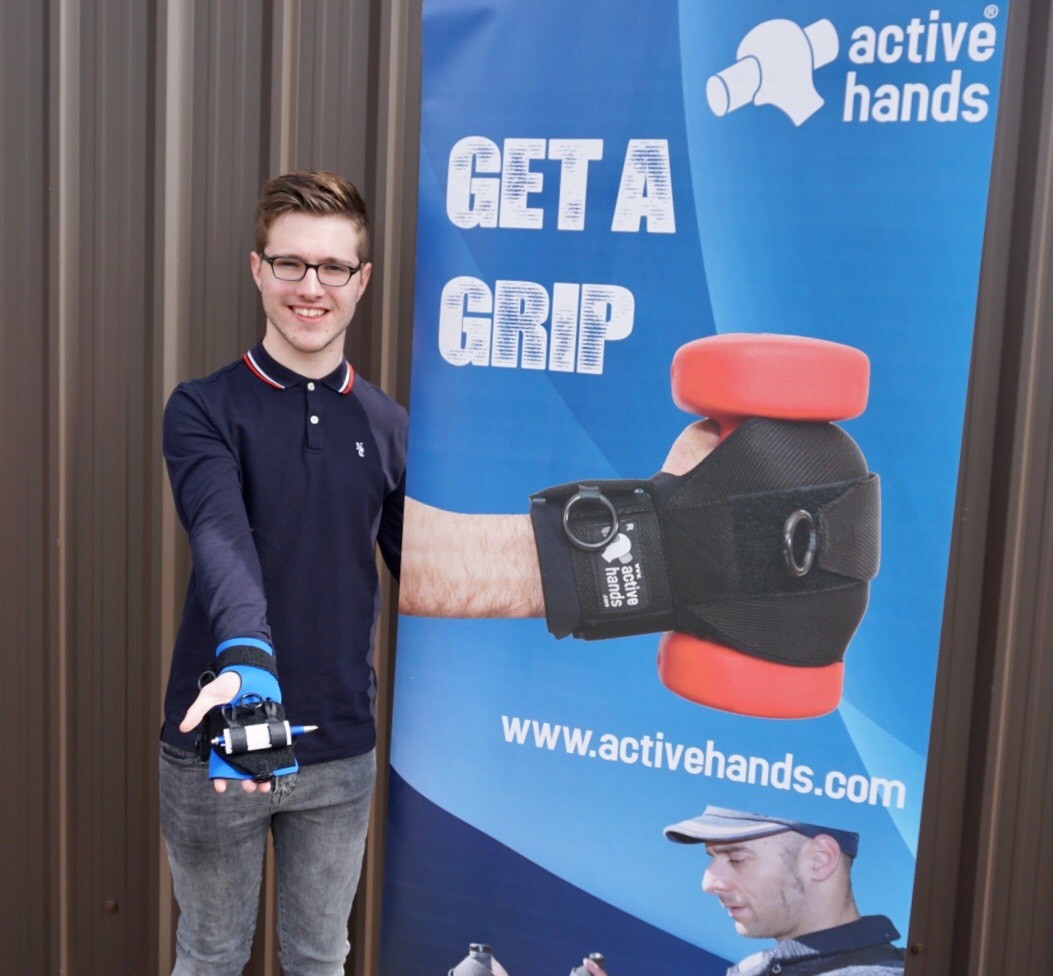 Heart of Worcestershire College's (HoW College) Impact student, Sam Loveridge, got hands-on during his six week work experience with Solihull based company, Active Hands.
Active Hands make gripping aids for individuals who suffer from disabilities such as tetraplegic and cerebral palsy.
The company produce gripping aids in a range of sizes, from large grips to support users at the gym to small grips which help individuals with everyday tasks such as picking up cutlery and holding toothbrushes.
Director and Founder of Active Hands, Rob Smith, designed the gripping aids after suffering a spinal cord injury himself in 1996, with the aim to help people live more active and inclusive lives.
Speaking about Sam's time with the company, Active Hands Office Manager, Karen Kennedy said:
"Active Hands is only a very small, family-run business so we've never really considered offering work experience to anyone before. But we're very open to anything new, so when a friend asked about a potential place for Sam we were happy to give it a go.
We're so glad we did as it turned out to be a great experience for us - and hopefully for Sam too! He fitted in perfectly and always worked with interest and enthusiasm - he really added value to our company and helped us to complete some outstanding but very useful tasks. We really enjoyed having Sam as part of the team so a massive thanks to him for all his help and hard work!"
Talking about his time on work experience, Sam said:
"I chose to do my work experience with Active Hands because I heard about the great work the company do through a friend and was interested in finding out more.
My time at Active Hands has grown my confidence, as well as my communication skills."
Commenting on his college course, Sam added:
"I enjoy my course because it teaches me about the skills required to progress onto different careers and college courses in the future.
I really appreciate the help of my tutors as they have guided me when I have needed the help."