STEP - St Paul's Hospice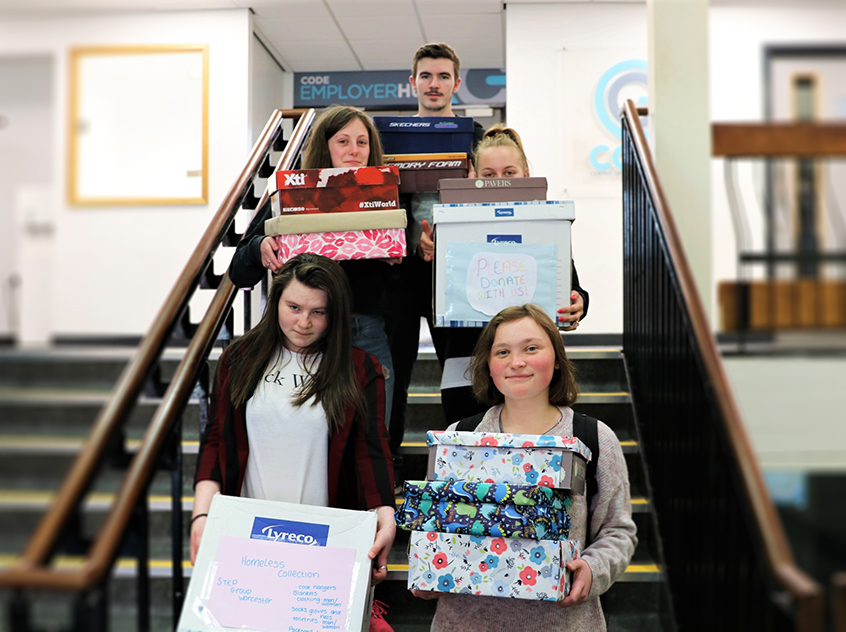 Heart of Worcestershire College's (HoW College) STEP students gave back to their local community by donating items to local charity, St Paul's Hostel.
The Worcester based hostel, has been helping the homeless within its local community since it was established in 1977. The organisation has 46 single rooms as well as a number of accommodation units across the city centre, providing vulnerable people with a place to stay. It also provides individuals with the support and guidance they need to get back on track and recover from trauma.
As part of their community project, students from HoW College collected a number of items, from tinned food to clothes, and delivered them to the charity on Monday 17th June.
Talking about the project, Learning and Skills Development Office – STEP, Melissa Williams said:
"I am extremely proud of the students. They were given the brief to complete a community project and they decided to help people who are less fortunate than themselves by collecting and donating items to St Paul's Hostel.
The STEP class are extremely grateful to everyone who donated items and packages, it has made a huge difference to the residence at the hostel."
For more information about St Paul's Hostel please visit: stpaulshostel.co.uk