Madison Wedgbury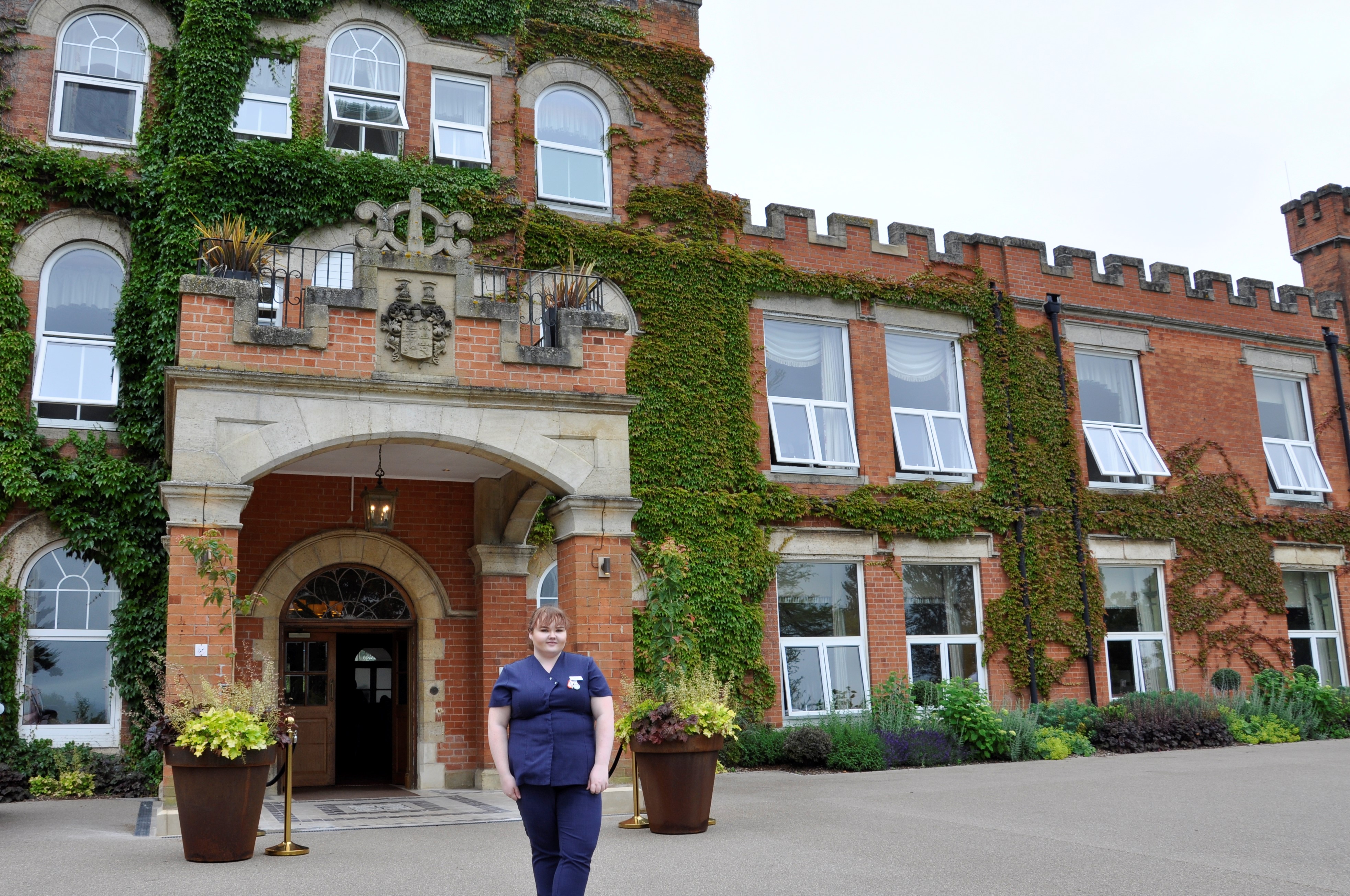 Heart of Worcestershire College's (HoW College) student, Madison Wedgbury, is a cut above the rest as she completes work experience at multi award-winning, luxury Spa, Ragdale Hall.
Madison, who is currently studying Level 2 Beauty Therapy, recently completed her work experience placement where she worked alongside professional Beauty Therapists, set up treatment rooms and even worked on clients in her own cubicle at the multi-award-winning spa.
Speaking about her work experience Madison said:
"I enjoyed the constant rush of working alongside the other Beauty Therapists in the Spa.
"I also enjoyed the opportunity of being able to work on clients, setting up my own treatment room, as well as witness all aspects of the Spa."
Previous to this Madison completed work experience at Wildmoor Spa, Bannatyne in November last year.
Adding how her college course has helped, Madison commented:
"The course prepared me for this role be encouraging me to take on clients and not to worry. It has also helped me by building up my confidence for tasks such as consultations."
Talking about this offer of experience, HoW College's Work Experience and Job Coach, Laura Jones said:
"Work experience can be quite a daunting experience for students however, we are extremely proud of Madison for being successful in this placement, especially as Ragdale has such high standards.
"Adding Ragdale Hall as a work experience employer will look fabulous on Madison's CV."
HoW College is committed to providing high quality courses which enables its students to achieve their ambitions. For more information about studying hair and beauty at HoW College please click here