Li-Tailor Hill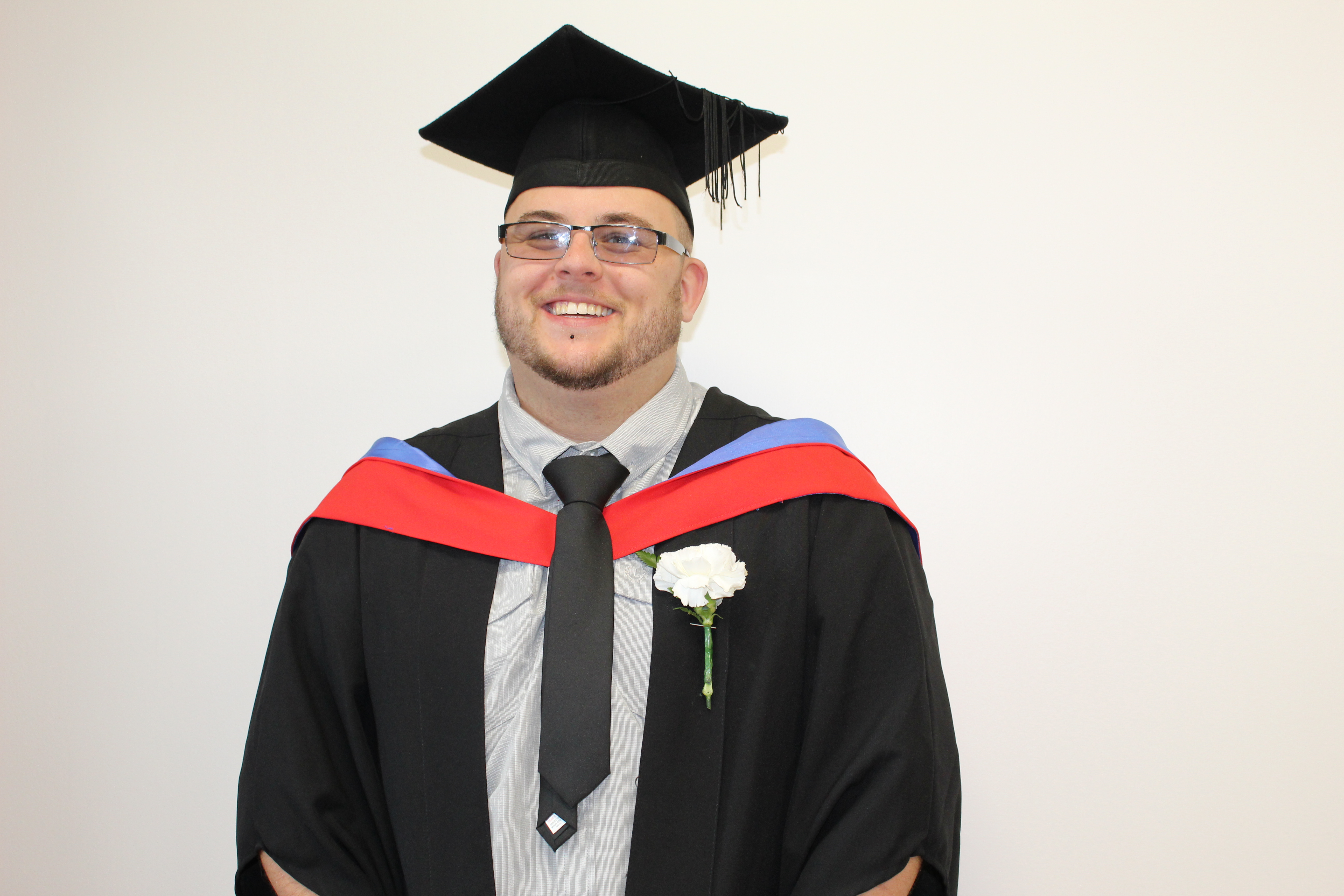 Congratulations are in order for former Heart of Worcestershire College (HoW College) student, Li-Tailor Hill, who after successfully completing his BTEC in Creative Media Level 2 and BTEC Subsidiary Diploma in IT Level 3, went on to graduate from HoW with a Distinction in his Higher National Diploma (HND) in 2019.
During Li's time at HoW, he became a student representative for 2 years and worked alongside his peers to develop a working prototype of a Virtual Reality (VR) museum for local businesses. As well as this, Li fully utilised every opportunity that was on offer at HoW and pushed himself to reach his full potential. From work experience and employer fayres, to the Worcester Skills Show and Huawei conference in London where he got to see the latest emerging technologies, Li didn't let any opportunity pass him by.
Opening up about his experience at HoW, Li said:
"During my four years of studying, I have grown not only academically but also with my confidence and self-awareness in professional environments. I feel if it wasn't for the support of the lecturers, I wouldn't have had this success. In fact, I wouldn't have stuck with the earlier lower level two and level three studies!"
Following his successful 4 years of study at HoW, Li has begun an incredible career in computing. Not only has Li returned to HoW College as a lecturer and begun a Level 5 Diploma in Education and Training, he has also been working for an independent company, Game Dr, developing science education apps as well as offering games workshops for students aged 12-19.
Speaking on his teaching and working for Game Dr, Li commented:
"Thanks to the numerous events and opportunities given while studying on my HND course, I was able to be introduced to Dr Carla Brown who is the founder of GameDr, a growing business which focusses on developing educational games especially within the subject area of Science. In my time working with the company I have helped deliver numerous game workshops within the Isle of Man, and other areas such as Scotland where I will be visiting in the near future.
If someone told me when I started this journey that I would become a tutor at HoW College, I wouldn't believe them. I honestly wasn't aiming or even thinking of becoming a tutor, and I didn't feel like I was good enough to become one. With the support of the Centre of Digital Engineering (CODE) teaching department my confidence grew, thus giving me more drive to pass on the knowledge I had gained to other people.
Three nearly four months in and the teaching staff support is endless and the additional support my mentor gives me (Deborah Robertson), on top of her own very busy workload is above and beyond. Thanks to all the team including James Duckhouse and Claire Beaman for giving me this opportunity, I'm looking forward to what will hopefully be a long future of teaching within the HoW College community."
Congratulations to Li from everyone here at HoW for your hard work and success so far! We are so grateful to have Li within our teaching staff and we cannot wait to see what the future holds.
For more information on Higher Education courses with HoW College, please click here