Abbie Bailey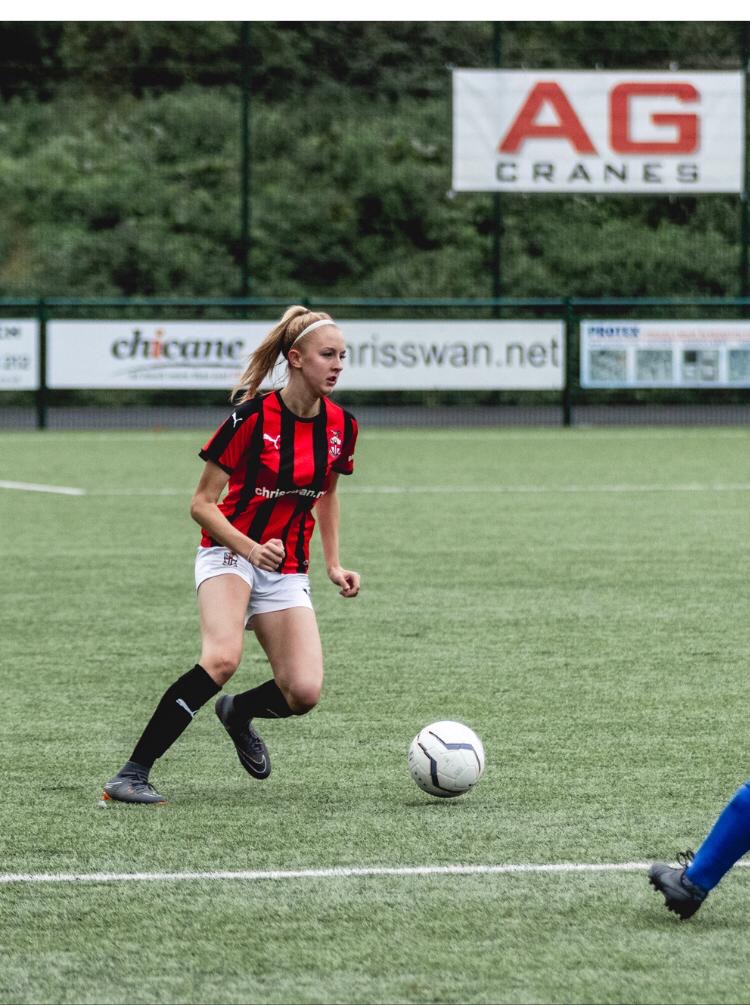 Heart of Worcestershire College's (HoW College) Level 3 Sports and Exercise Science student, Abbie Bailey, hits the back of the net as she signs for an American soccer team as well as being offered a place on a Nursing degree.
Abbie will be studying for her Nursing degree at Highland Community College which is located in Kansas, America, whilst also playing on the soccer team for the Highland Scotties.
Talking about how the College helped her to score this success, Abbie said:
"HoW College helped me get into the position I am in today by keeping me focused and driven. I explained my goal for the two years at college to a few tutors and they helped me stay on track and focused throughout the two years."
Abbie, who has always been football crazy, has previous success on the pitch as she captained the Redditch Girls Football Team in 2018 to the semi-final of the Futsal Football Association (FA) People's Cup.
Continuing to explain how her tutors supported her, Abbie explained:
"The tutors at HoW helped me by understanding and listening to my goals and helping me pursue them. My first year tutor, Nathan, was very good at helping me with what was needed. He wrote a letter of recommendation for me which helped me get into university.
In my second year at HoW College my tutor, Patty, helped me prepare for interviews with different universities."
Talking about Abbie, HoW College's FE & HE Sport Lecturer, Patty Farrell-Ellis, said:
"During Abbie's two years at college she has demonstrated an excellent understanding of both practical and theoretical aspects of the course.
Her footballing achievements outside of college have also been a huge benefit to her studies. Captaining the Redditch Girls Football Team to the semi-final Futsal FA Peoples Cup is an excellent achievement and is an example of Abbie's commitment and passion towards football.
Myself and the rest of the sports department want to say a huge congratulations, we wish Abbie all the best in her Nursing degree and Football scholarship in the States."
For those wanting to take a similar route, Abbie passes on the following advice:
"I would say to others following in my footsteps stay focused and keep striving to do better. Set achievable goals for yourself and reach them!"
For more information about studying sport at HoW College please click here