Rhianna Burgess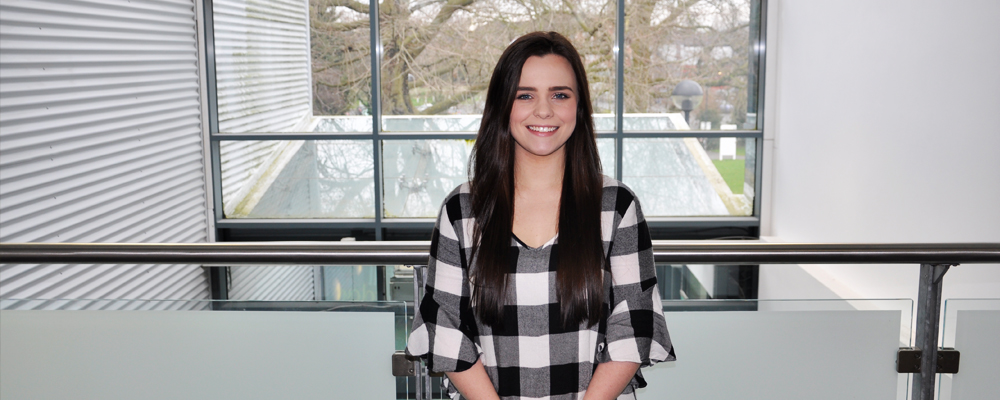 Former Heart of Worcestershire College (HoW College) Access to Higher Education student, Rhianna Burgess, has kick-started her career thanks to New Beginnings Nursery, Bromsgrove.
Rhianna currently works as a Health Care Assistant at the Alexandra Hospital, Redditch. After successfully completing her Access to Higher Education course, she is due to start her degree in nursing at the University of Worcester in September.
During her time at HoW College, Rhianna used the New Beginnings Nursery to balance her studies around taking care of her son.
Based at the College's Bromsgrove Campus, New Beginnings is an Ofsted rated "Good" nursery, which cares for children aged 3 months to 4 years old.
Talking about New Beginnings Nursery, Rhianna said:
"I was seventeen when I had my son, the ladies at New Beginnings have supported me through my journey and encouraged me to continue with my studies.
I would recommend New Beginnings as I fell in love with the small intimate rooms, which has allowed my son to establish close friendships. He has always been well looked after and I'm regularly sent home with updates, activities and gorgeous artwork that he has made.
I trust the ladies wholeheartedly with the care of my son. I will be very sad when he leaves to go to first school in September, I think the entire team are flawless. I will always remember the support and kindness they have shown me through the years."
Commenting on her son's development, she added: 
"My son's speech has improved so much. He'll come home and surprise us with the amazing things he has learned at nursery! His development in numbers, shapes and colours has grown hugely, I wish I could take all the credit but it was definitely down to the ladies at New Beginnings Nursery that made learning fun for him."