Cory Welsh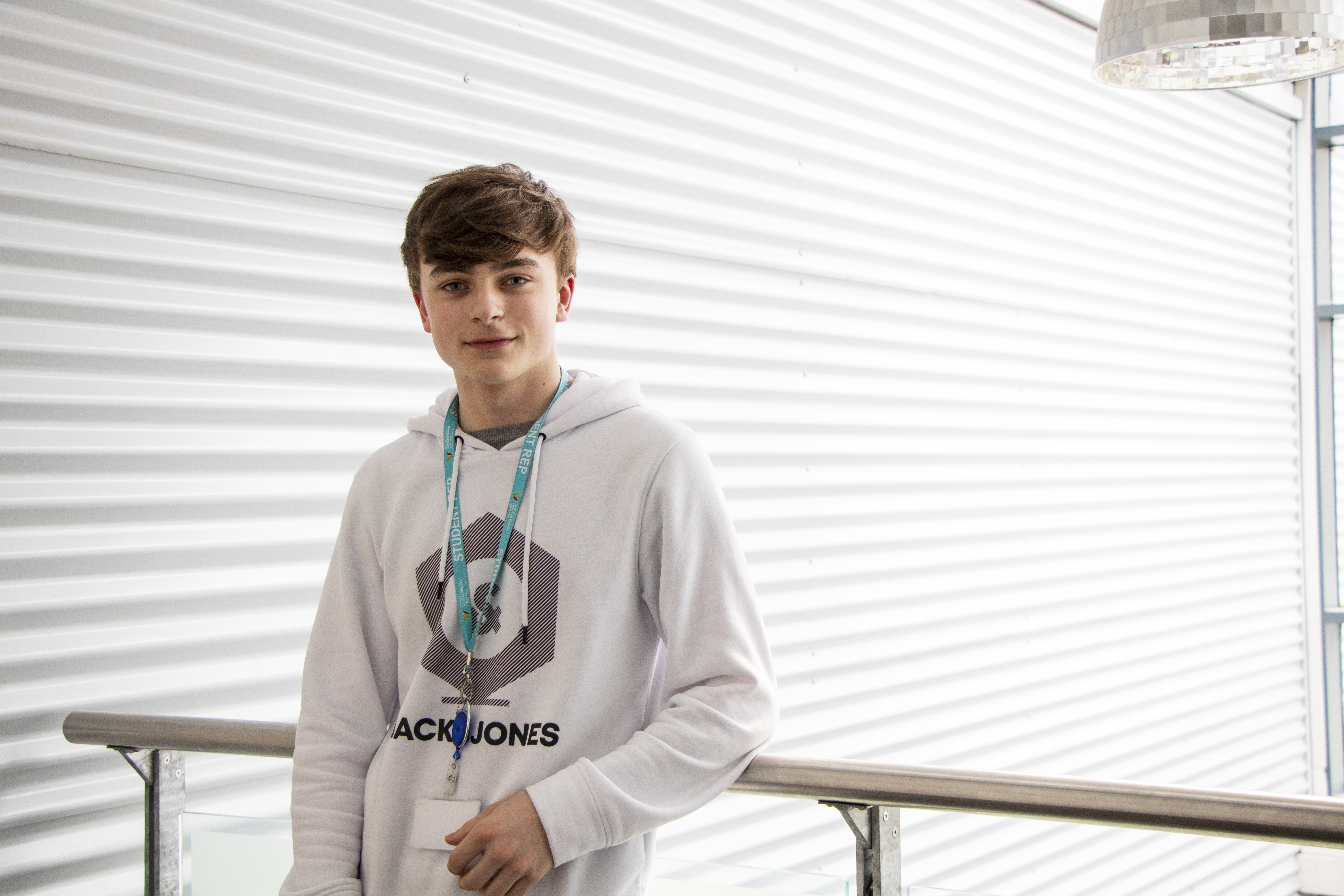 Heart of Worcestershire College's (HoW College) Level 3 Engineering student, Cory Welsh, has a bright future ahead of him as he successfully completes his Level 5 Certificate in Wireless Network Fundamentals, while completing an internship with telecommunications training experts, Ubi-Tech.
Not only was Cory the first person at Ubi-Tech to successfully achieve this certificate, which is accredited by the Open College Network, he accomplished an impressive 94% in his final exam.
Ubi-Tech, a training company based in Redditch, trains individual employees and business telecommunications. In particular, they work with other companies to help improve their communication systems and train their staff to use them.
When talking about what sparked his interest for this particular work experience, Cory said:
"I attended a series of interviews at Worcester Bosch as part of their junior Internship programme, which HoW College encouraged me to go for.  I had interviews with four different companies and gave them all a rating on how interested I was in doing work experience with them, likewise they rated me; Ubi-Tech and I were then assigned to each other as we matched best."
Commenting further about what he enjoyed most about his work experience, Cory reflected:
"Having the opportunity to gain work experience within this sector, meeting new people and developing an understanding of telecommunications, in particular wireless network fundamentals, was great."
To complete this qualification Cory had to complete a number of modules which covered: introduction to the Electro-Magnetic system, wireless networking fundamentals with emphasis on the Air Interface composition, and understanding the TCP/IP model and IP addressing and dBms.
When talking about what his future plans are, Cory says:
"I plan to continue my course at HoW College and complete my second year. Ideally, I would then like to go to university to continue my studies in electrical engineering."
We look forward to seeing what the rest of Cory's HoW College journey holds and wish him the best of luck with his course.
HoW College offers a wide range of engineering courses suitable for all ages and abilities; as well as several apprenticeships including Engineering Operative and Infrastructure Technician.