Learner Support

The Academic Skills Support Mentors support Further Education students who have learning disabilities and difficulties. We will help to remove barriers to learning and offer tailored learning support to meet the needs of the individual to reach their full potential.
Tailored academic support
Assistive technology
Development of independent working skills
Exam Access Arrangements
We support and work with learners with identified learning needs and disabilities such as:
Autistic Spectrum Disorders (such as Aspergers & PDA)
Dyslexia
Dyspraxia
Attention Deficit Hyperactivity Disorder (ADHD)
Social, Emotional & Mental Health difficulties (SEMH)
Dyscalculia
Communication difficulties
Physical difficulties
Hearing or Visual impairments
We will empower learners to access support that is available to them, fostering their resilience, building their self-confidence and awareness and preparing them for employment and their next steps. We will prepare learners to have the skill to overcome any barriers that they may face, learn how to access and ask for support they need, including using assistive technology and developing strategies to support their learning and work.
Learners who have a support need can refer themselves into the service using the Help button on the student portal, or they can speak to one of their teachers or Personal Tutor who can also refer them.
An Academic Skills Support Mentor will contact the learner once the referral is made and arrange a meeting to put together an action plan that is tailored to support their individual needs.
The team can offer a variety of academic support, this can include:
1:1 or group support with English, Maths and course work
Providing study skills support
Providing strategies that are transferrable to the workplace
Support with planning and prioritising work
Breaking down larger assignments into more manageable tasks
Time management and organisational skills
Requesting specific exam access arrangements or SpLD screening
Promoting student's independence
Academic Skills Support Mentors can support learners by demonstrating assistive technology and providing learning aids.
Assistive Technology
Dictation & Read Aloud functions
ColorVeil
Read & Write Software
Reader Pens
Learning Aids
Laptops
Coloured writing pads
Specialist grip pens
Cerium coloured overlays
The team of Academic Skills Support Mentors are based in the Learning Centres in Redditch, Bromsgrove and Worcester.
Contact: academicsupport@howcollege.ac.uk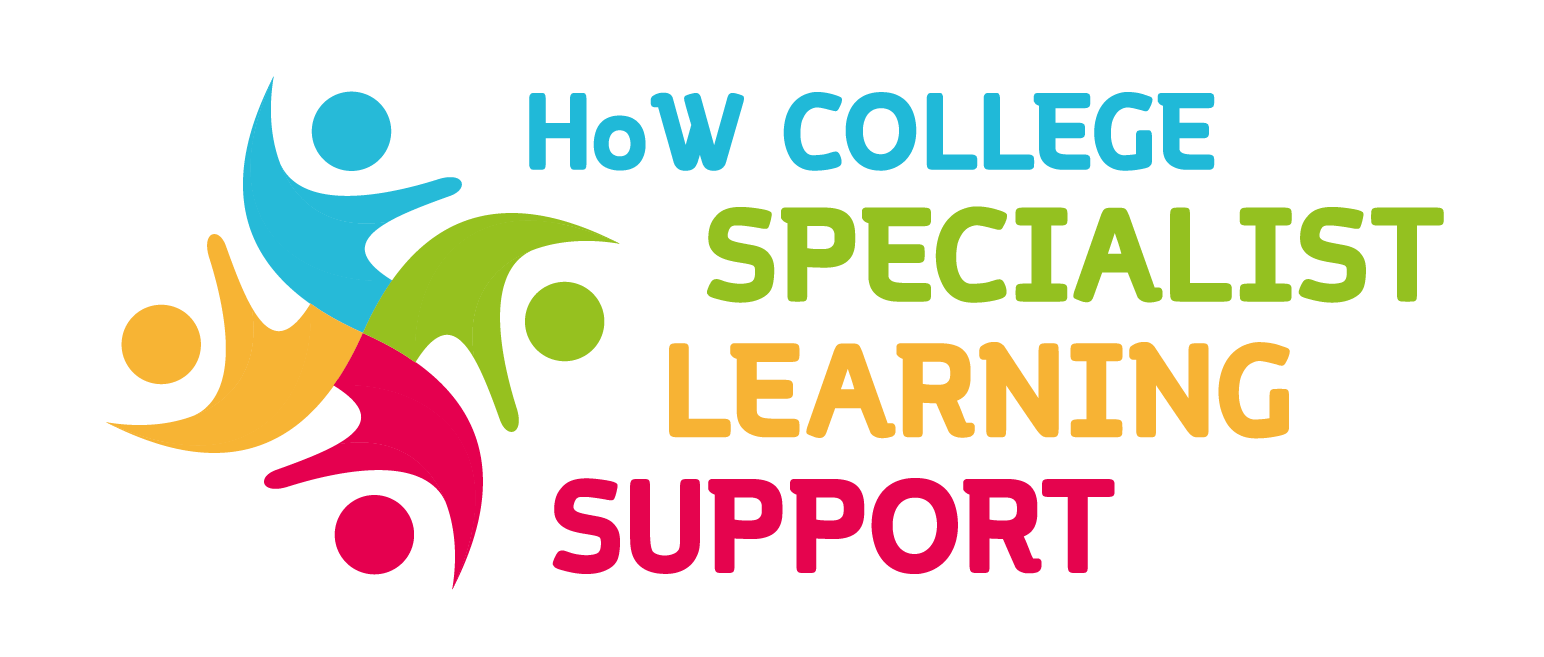 At the heart of our college's support system is the Specialist Learning Support team, committed to supporting our High Needs learners with Education, Health & Care, Plans (EHCPs), adult learners and apprentices.  The team strive to provide a level playing field for students through effective academic support delivered by:
Learning Support Assistants (LSAs)
Specialist Learning Support Coaches (SLS Coach).

Our dedicated Learning Support Assistants (LSAs) champion our EHCP learners' growth and success whilst in the classroom. With a keen understanding of diverse learning needs, our LSAs ensure that every step of the learner journey is met with personalised support. With individualised learning support plans in place, our LSAs are the pillars of inclusivity, fostering an environment where EHCP learners can thrive and reach their full potential, encouraging independence, resilience and growth. LSAs will communicate regularly with curriculum staff to ensure your progress is being monitored; you will be invited to an EHCP annual review with our High Needs Coordinator, where this progress can be discussed with yourself, your parents and/or carers.
Transitioning from school to college is a pivotal point in a learner's journey, and our commitment to your success doesn't stop there. Within our Specialist Learning Support team, we offer seamless transitional support to High Needs learners in making this important leap. Our team is dedicated to ensuring that the journey is smooth, empowering and tailored to your needs. From easing the adjustment to new surroundings to introducing you to key staff members, our goal is to make your transition a triumph.


Our Specialist Learning Support Coaches (SLS Coaches) are the driving force behind the success of our adult and apprenticeship learners with academic learning needs.  Once you have declared a learning need on application or during your study programme, you will be able to discuss your individual needs with your SLS Coach and arrange the most appropriate level of support required for you on your chosen course. Support sessions will be agreed and planned between you and your SLS Coach to fit around your studies. Support can come in many forms and is personalised from learner to learner. Our SLS Coaches will encourage you to stretch and challenge yourself, to reach your true potential and develop your skills further. Support may also include putting into place assistive technology and other support such as exam access arrangements.


To contact the Specialist Learning Support team please email us on: Specialistlearningsupport@howcollege.ac.uk