eduroam
What is the eduroam service?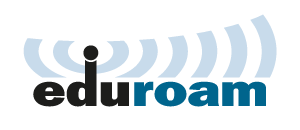 The eduroam service (or JANET Roaming Service) allows users visiting participating institutions to access network resources using the logon credentials from their own institution. eduroam allows users guest access at other academic locations without the need for guest accounts.
The level of network access a visitor has is set by the host institution and may vary from one institution to the next. More information about the eduroam service can be found on the eduroam website.
All participants (institutions and individual users) are bound by the Janet Roaming Policy. Please also refer to the Heart of Worcestershire College Acceptable Use Policy.
Heart of Worcestershire College staff and students visiting other institutions
Participating institutions
Before visiting an institution, check whether it participates in the eduroam service. A map of participating institutions throughout the UK is available at JANET Roaming - National Locations.
The interactive map can be used to locate a web page for each participating institution with instructions for accessing the eduroam service. These pages will also explain the type and location of access points, the type of service they support, and the procedure.
Your username and password
Users should use the "eduroam" SSID
Your username is in the following format: username@howcollege.ac.uk. Your password will be your normal user password for network access. Please note that when connecting to eduroam, your password will be case-sensitive.
Information for visitors to Heart of Worcestershire College
If you are visiting Heart of Worcestershire College from a participating eduroam institution, you can connect to the eduroam wireless network via the "eduroam" SSID.
You will need a username and password from your home institution. The eduroam network can be accessed across Heart of Worcestershire College. The service is available via laptops and wireless-enabled devices only. All alumni and visitors should abide by the Heart of Worcestershire College and JANET Acceptable Use Policy
A  transparent proxy service is in operation for purposes of content filtering to safeguard our vulnerable users.
Help and support
All support queries should be directed to your home institution.
Technical information which your home site may need to know:
Heart of Worcestershire College provide 802.1x, WPA2-Enterprise and (PEAP/MSCHAPV2)
The SSIDs (Service Set Identifier) available is "eduroam"
Useful Websites
Further Assistance
For assistance with using eduroam, please contact the IT Service Desk. Visitors should contact their home institution for support.
If possible, please be ready to provide the following information:
The platform and operation system (OS) you are running
The specific MAC address of the device
If you are working alongside a colleague, whether eduroam is / was working for them. If yes, the platform and operating system your colleague was using. (This will help us to see if the issue is particular to one type of operating system)
Whether you have performed any recent security or software updates (some updates can affect wireless connections)
The anti-virus software you are running (any device firewall configurations would also be useful, if known).