Racism and Black Lives Matter
Latest Updates
To make locating the most up-to-date resources surrounding racism and the Black Lives Matter movement a little easier, we've created this page so that everything can be found in one place.
The resources featured below may not be for everyone and are just a small sample of what is available online, however we have chosen such resources to act as a starting point for further personal research and understanding of the Black Lives Matter movement. 
We have recently added extra resources to our page on articles and videos, and we have also added in two new sections: Charities and Petitions, and Social Media. At the bottom of this page, we have also recently included our content from our Black History Month 2020 digital campaign, to make it easy to access some great fact files on Black Individuals who have made history.
As a College we are dedicated to continuous growth and education, and we hope to encourage everyone within our College community to join us in eliminating racism.
What is Racism?
According to the Cambridge English Dictionary, 'racism' can be identified through:
"Policies, behaviours, rules, etc., that result in a continued unfair advantage to some people and unfair or harmful treatment of others based on race."
The Cambridge English Dictionary also identifies acts of racism and reasonings behind such actions as:
"Harmful or unfair things that people say, do or think based on the belief that their own race makes them more intelligent, good, moral, etc. than people of other races."
Forms of Racism
Racism can come in a wide variety of forms. It can be seen via blatant acts of racism, as well as through microaggressions; these are acts, statements or incidents which cause indirect (and sometimes unintentional) discrimination against a marginalised group, usually as a result of ignorance.
Recognising racism in the media, schools, workplace and wider communities can be difficult at times if you're not sure what to look out for; below, you can find examples of how to recognise blatant acts of racism, as well as covert acts of racism (microaggressions).
Blatant Acts of Racism:
- Intentionally using derogatory language (such as the N word) and using statements that indicate stereotyping or prejudice through racial comments
- Holding all members of a race collectively responsible for actions of an individual; for example, assuming all - Black people must be dangerous and aggressive following an incident which involved a Black man attacking another civilian
- Attributing wrong-doings/actions of a country to the race who originate from said country
- Denying the presence of racism
- Any form of attempt to excuse a racist act by attributing blame to the victim
- Creation, use or distribution of media which includes derogatory wording and/or depictions of a race based on physiological and behavioural stereotypes
- Using racially offensive symbols
- Justifying acts and behaviours by racist groups, e.g. the Ku Klux Klan
Discreet Acts of Racism (Microaggressions):
- Asking an individual 'Where are you from?' based on them having a different ethnicity to yourself; assuming someone is foreign born
- Assigning intelligence or other attributes to someone based on their race
- Statements which suggest that race does not play a part in life success
- Companies which indirectly give preferential treatment to customers of a certain race; for example, designing a product that can be used on the hair of a white person, but not on the hair of a Black/Asian/Hispanic person, and providing no alternative for those who are not white
- Disrespectfully imitating different accents and dialects
- TV/Film shows that fail to represent all ethnicities
- Buildings, streets, memorials etc. only being named after those of a preferred ethnicity
- Assuming that when an altercation takes place the one at fault must be the person of a different race
- Holding items closer to you when passing a person of a specific race out of fear they may try to approach you
How to Tackle Racism (SHRINK)
To try and help our staff, students and the wider community tackle racism, we came up with 'SHRINK'. We hope that the following steps can help give individuals a starting point for approaching racism when it appears.
Whether you SEE racism or HEAR racism taking place, make sure you REASSURE the targeted individual(s) that you are there and support them. IDENTIFY who is best to contact (e.g. a teacher, parent, colleague, the police) and NOTIFY them as soon as possible. Finally, be KIND and see if you can do anything else to help.
Together we can help SHRINK racism
How to Report Racism
- When in College or school, racism can be reported to one of your lecturers, any nearby member of staff, or to your College/school Welfare service.
- Emergency incidents: Does it feel like the situation could get heated or violent very soon? Is someone in immediate danger? Do you need support right away? If so, call the Police on 999 or if you're deaf or hard of hearing, contact the Police textphone service using 18000.
- Non-emergency incidents: If there is no immediate danger, requirement of support or risk of violence, racist incidents can be reported to the Police by calling 101 or via the True Vision website (https://www.report-it.org.uk/). Here, you can fill in a form that will be sent directly to your local police. It is recommended for you to try and include useful information such as hair colour, glasses, jewellery or piercings, tattoos, facial hair, a particular accent, teeth, scars and birth marks when making a report.
- Should you see/hear any form of racism within advertisement, online platforms or on TV, identify the responsible organisation (for example, the BBC) and follow their complaints procedure. Bodies such as Ofcom can also be utilised to report any racist behaviour.
Black Lives Matter Statement
Here at HoW College we pride ourselves on our vision to inspire, innovate and advance. We want to lead by example, equip our community to deal with anything life may throw at them, and provide every person with an equal opportunity. We strive to place our equality, inclusivity and diversity objectives at the centre of our progression and actively and continuously work towards being the best we can be.
As a College, we have been shocked and deeply unsettled by the recent events regarding acts of racism across the world. We acknowledge and accept that these are not new issues within our world, but rather they have simply been brought into the spotlight. We also acknowledge and accept that this is not merely an issue or responsibility of just one country, but rather a global fight against racism and inequality. We believe that it is up to each of us to help make change happen.
At HoW College we have always and will always continue to enforce our Equality and Diversity training within our staff, and the same ethos within our students. We accept that we cannot expect our students to know how or when to stand up and face adversity if we do not lead by example and educate them on how to do so. We encourage everyone to be brave, strong and undeterred in the battle against racism, inequality and discrimination, and we have been working on some resources to help.
Our teams have been creating this web page which we encourage everyone within our community to take the time to read. Below, you will find resources to help understand the varying forms of racism, discrimination and inequality, how to identify and tackle such matters, and we have also taken the time to include details that can signpost individuals to support within the College, as well as support outside of College.
We are actively looking into ways in which we can improve our own staff training as well as working with our Student Experience teams to help deliver mandatory Equality, Diversity and Inclusivity training to all students from the next academic year.
We pride ourselves on our key values of integrity, trust, inclusivity and partnership, and we are committed to continuous education and growth towards the matters at hand to enable us to be a safe, strong and supportive college.
We support the Black Lives Matter movement and we are committed to our progression as a College to do better.
Useful Resources
Below we have selected a variety of resources to help educate and support people with their fight against racism. We have chosen various formats of information to suit all audiences; from articles, books and podcasts, to videos and support resources.
Some of the resources listed may not be for everyone; however, we have attempted to get a wide representation of several perspectives to allow people to encounter different approaches to the subject of racism. We actively encourage each individual to do their own research into the matters at hand, and view the resources below as more of a starting point.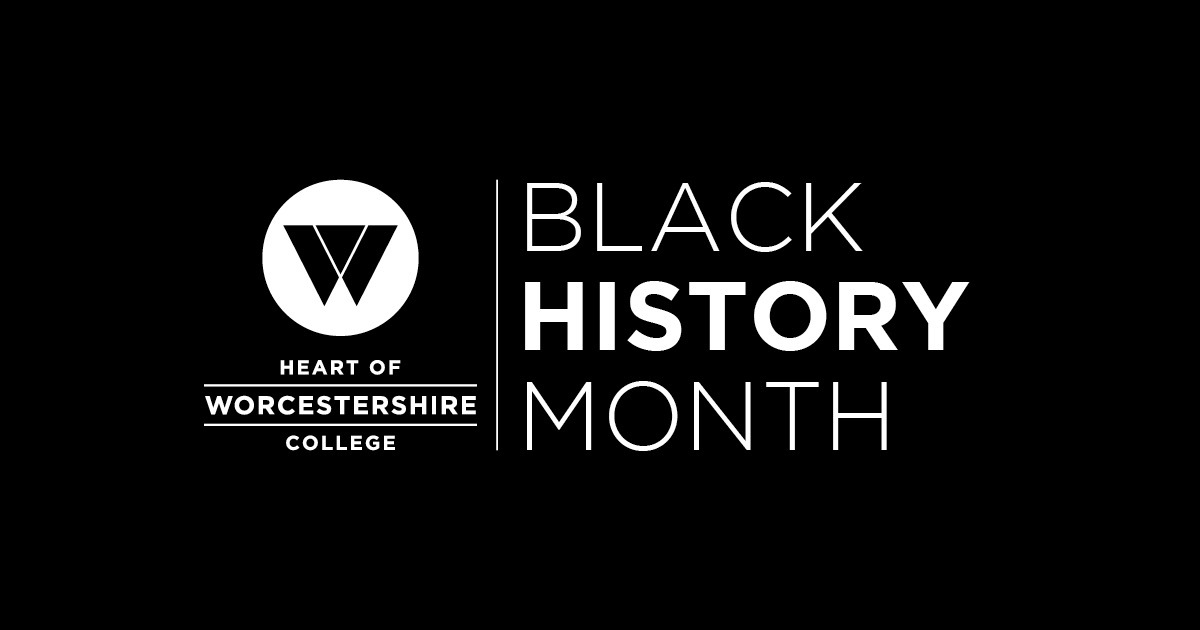 Black History Month 2020
Black History Month is the annual celebration of the incredible contributions and outstanding achievements by Black people. It is an opportunity to challenge racism and educate one another on Black history. 
For Black History Month 2020 we decided to creature a digital campaign to celebrate the brilliant Black individuals who made their mark on history, who you may not have heard of previously. We focused on everything from human rights, politics and LGBT+, to subject specific Black history within areas such as Art, Music, Sport and Engineering.
Have a look below to see our fact files!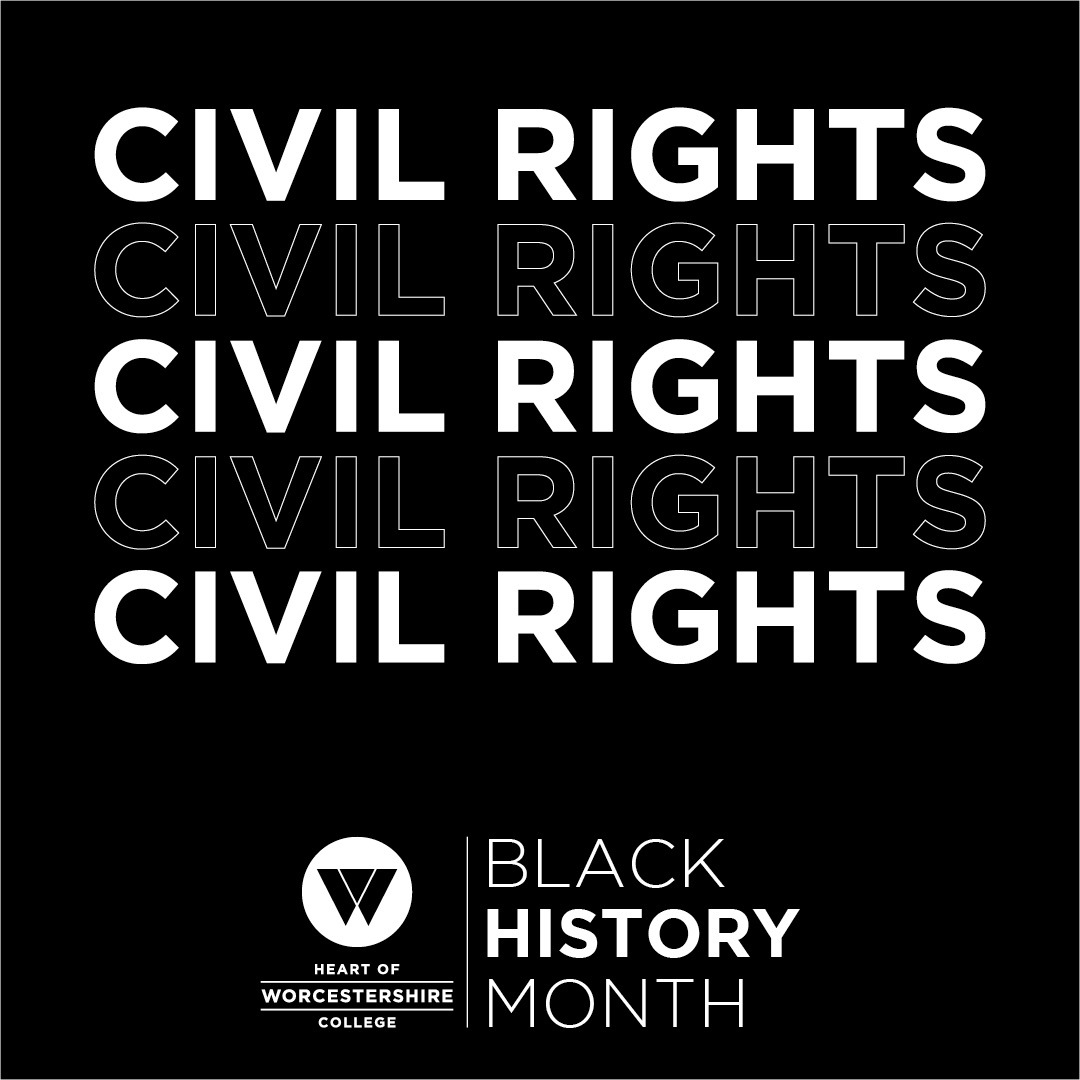 Mary Seacole
Mary Seacole was born in Jamaica and came over to England in the 1850s. After applying to the War Office to be included within the nursing contingent, she was refused and told that she could not travel to Ukraine to help the wounded soldiers fighting in the Crimean War. As a result, she raised the money herself to travel to Balaclava where she helped many British soldiers who had been injured.
Olive Morris
Olive Morris was a leader and activist who campaigned in London and Manchester during the 1900's. She was also a founding member of several organisations fighting for equal rights for women of African and Asian descent.
Paul Stephenson
Paul Stephenson has dedicated his life to stopping racial discrimination and became Bristol's first Black social worker. It's considered that his work and leadership for campaigns played a part in Britain's first Race Relations Act in 1965, an important law that took steps to give equal rights to Black people.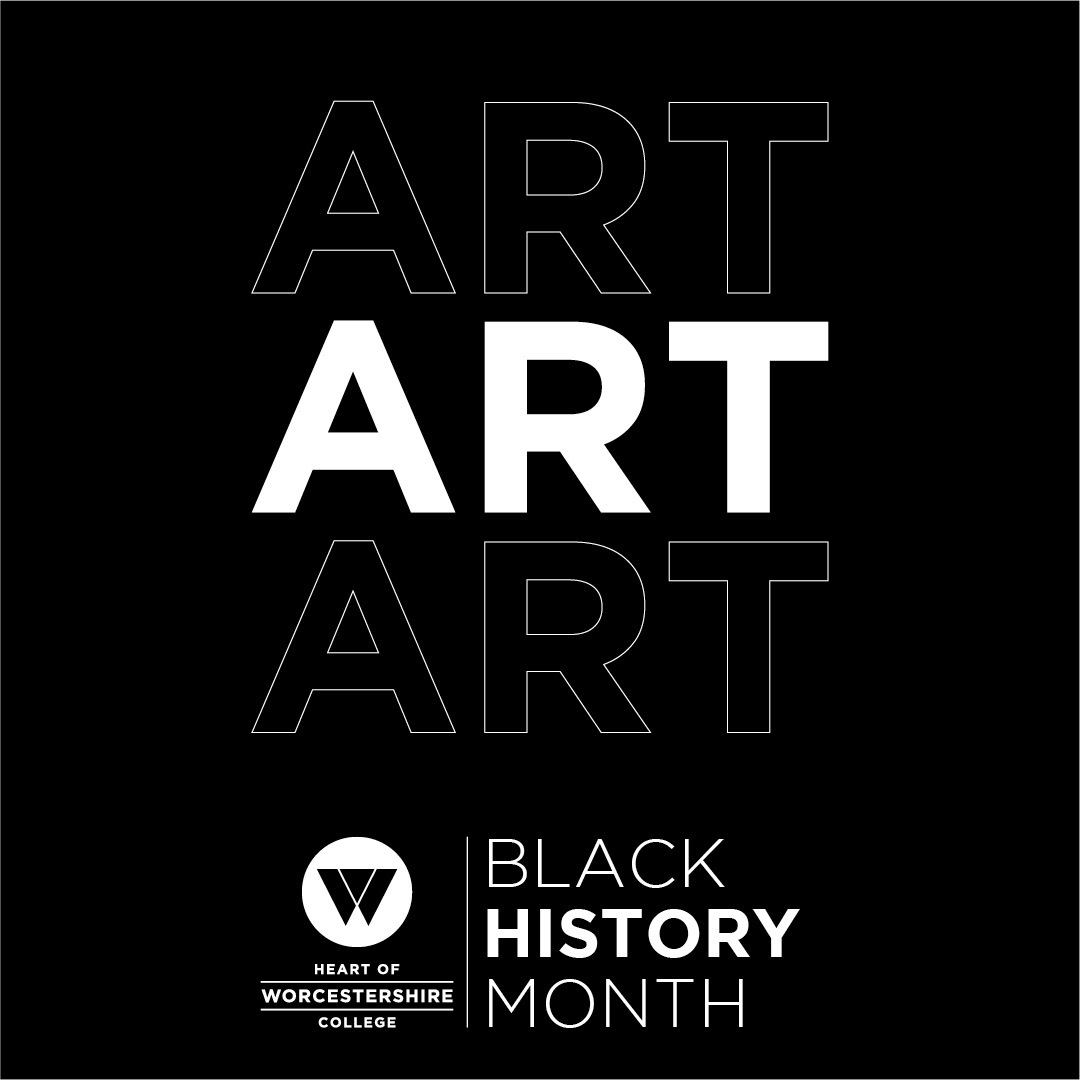 Jean-Michel Basquiat
Jean-Michel Basquiat was a poet, musician and graffiti prodigy in 1970's New York, who had a very distinct signature style and drew subjects using influence from his own Caribbean heritage, a wide array of African histories, and political influences. He received a massive acclaim within just a few short years which saw his paintings being exhibited internationally. Jean-Michel went on to meet Andy Warhol in the early 80's who was thought to have become his mentor and idol; the pair later collaborated on a series of paintings.
Gordon Parks
Gordon Parks was born into poverty and segregation in the early 1900's. As a young man he bought himself a camera from a pawn shop and taught himself to use it. Despite his lack of formal training, he won the Julius Rosenwald Fellowship in 1942 which in turn led to positions in Washington D.C. for companies such as the Office of War Information (OWI) and Glamour. He eventually became the first African-American staff photographer and writer for Life. Gordon Parks is quoted for having said: "I saw that the camera could be a weapon against poverty, against racism, against all sorts of social wrongs. I knew at that point I had to have a camera." Some of the memorable images Parks took were of figures such as Muhammad Ali, Malcom X and Stokely Carmichael to name a few.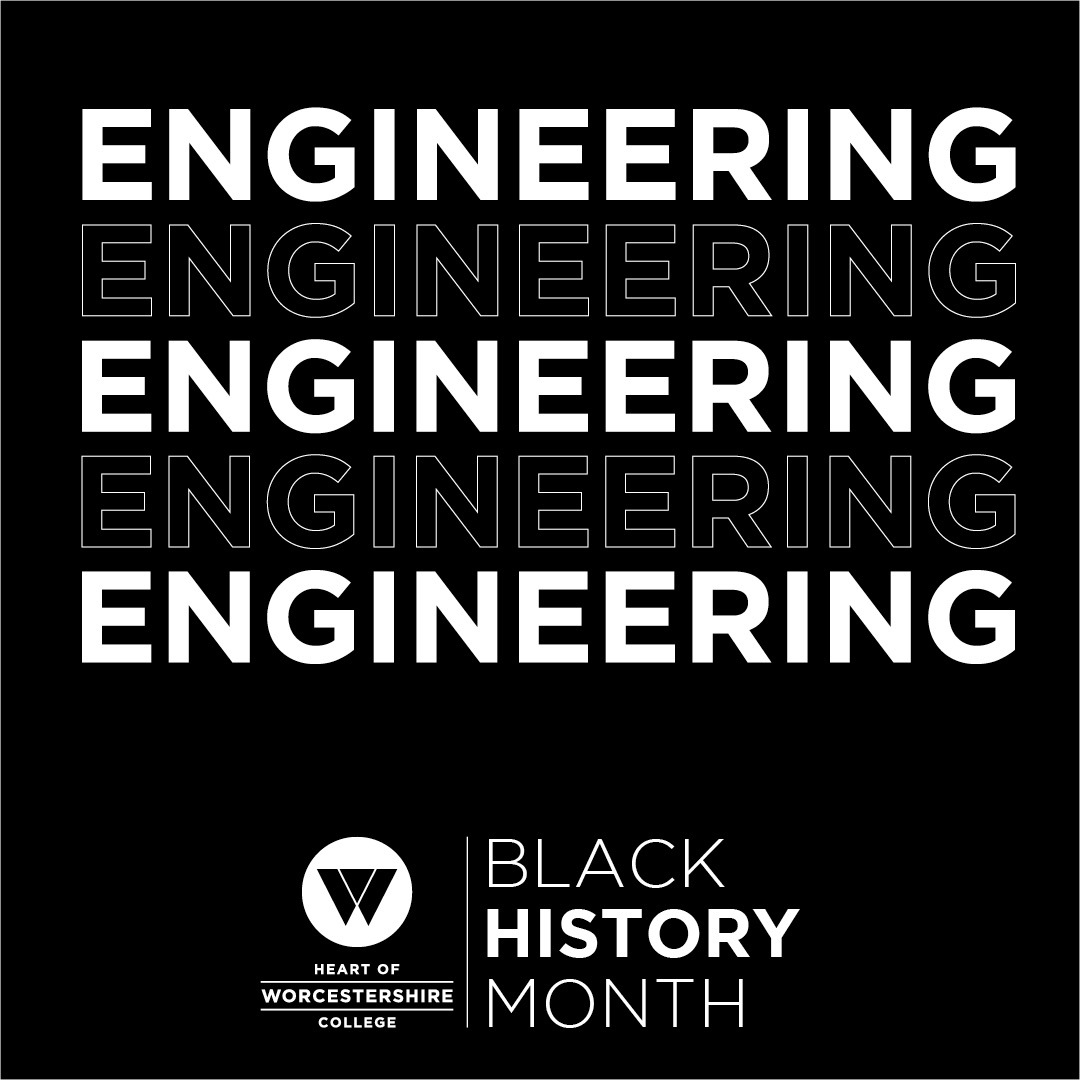 Jerry Lawson
One of the great minds behind the video games we know and love today was Jerry Lawson, an African American Engineer from New York. Jerry was a pioneer for home video gaming in the 1970's and invented the Fairchild Channel F, which was the first programmable ROM cartridge-based video game console and as a result a precursor to the video game systems we have today. Jerry was also a member of the Silicone Valley's Homebrew Computer Club, (the only Black member at the time), where he crossed paths with Apple Co-founders, Steve Jobs and Steve Wozniak – he even interviewed Wozniak for a job, and it's claimed he was unimpressed at the time!
Ursula Burns
An incredible example of a Black female engineer is Ursula Burns. Burns served as CEO and then Chairwoman of the Xerox corporation from 2009-2017, where she was the first African American woman to serve as CEO to a Fortune 500 company. Burns studied a bachelor's and master's degree in Mechanical Engineering and joined Xerox as an intern through the company's graduate engineering programme for minorities. She then went on to join Xerox full time in 1981 where she worked in product development and worked her way up through various management positions before being named president of Xerox in 2007.
Lewis Howard Latimer
An pioneer within Engineering was Lewis Howard Latimer, an inventor and engineer whose parents had fled from slavery mere years before his birth. Latimer taught himself mechanical drawing and drafting and went on to design several inventions, including an improved railroad car bathroom and an early air conditioning unit. Latimer also worked with Alexander Graham Bell to draft the patent for the design of the telephone. Latimer invented and patented a process for making filaments for lightbulbs, holds the patent for the electric lamp and helped install broad-scale lighting in New York, London, Philadelphia and Montrea. It was following this that Thomas Edison then hired Latimer where he made improvements to Edison's lightbulb invention.
Phyllis Akua Opoku-Gyimah (Lady Phyll)
Phyllis Akua Opoku-Gyimah, also known as Lady Phyll, is a co-founder and executive director of the UK Black Pride event, which has taken place in London since 2005. The reasoning behind creating such an event was to promote strength through unity, and to provide a safe space to celebrate diverse sexualities, gender identities, cultures and backgrounds. Since it's commencement 15 years ago, UK Black Pride has now become Europe's largest celebration for LGBTQ+ people of African, Asian, Caribbean, Middle Eastern and Latin American descent.
Stormé DeLarverie
An individual considered to have made a big impact on Black LGBTQ+ history is Stormé DeLarverie, a gay civil rights icon and entertainer born in New Orleans. DeLarverie is thought to have been, by many accounts, the individual who started the Stonewall riots (riots that began following a raid on The Stonewall Inn where LGBTQ+ faced discriminatory treatment), and spurred the crowd into action. Stormé DeLarverie is now often referred to as "the Rosa Parks of the Gay community".
Marsha P. Johnson
Marsha P. Johnson, a transgender rights activist and self-identified Drag Queen who was reported to have been a central figure in the Stonewall uprising. Johnson went on to help form Street Transgender Action Revolutionaries (STAR), a political organization that provided housing various forms of support to homeless queer youth and sex workers in Manhattan, as well as being an AIDs activist with charity ACT UP. Johnson was also known to have worked with Andy Warhol in his "Ladies and Gentlemen" collection that depicts a series of transvestites in 1975.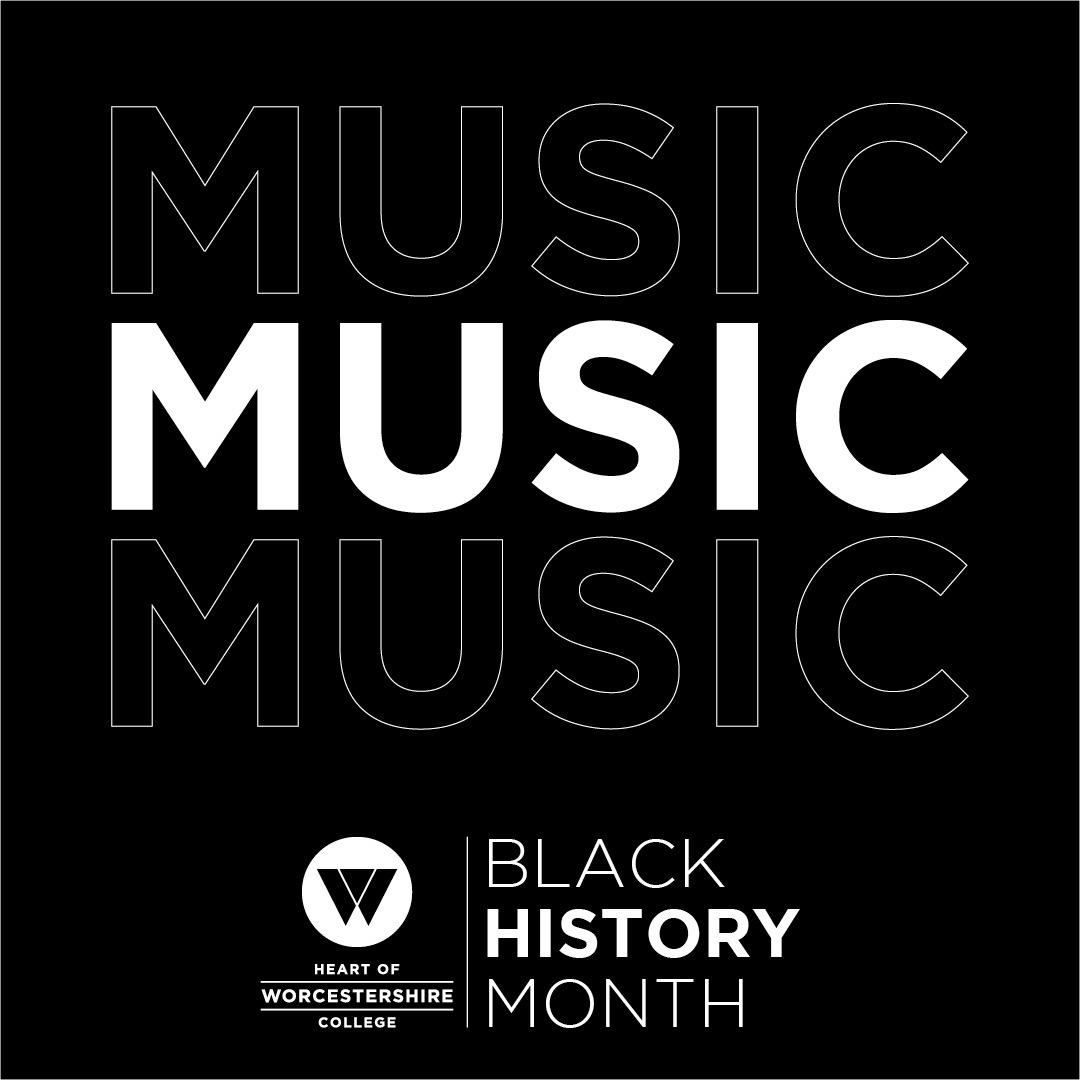 Samuel Coleridge-Taylor
Samuel Coleridge-Taylor, an English composer and conductor, was referred to by white musicians in New York as the 'African Mahler' because of his talents. He was given a hard-earned foot in the door by Edward Elgar, who recommended him to the Three Choirs Festival in Hereford, Worcester and Gloucester – right on our doorstep!
Joseph Bologne, Chevalier de Saint-Georges
Joseph Bologne, Chevalier de Saint-Georges, is remembered by many as the first Classical composer of African origins. Saint-Georges was born to a plantation owner and into slavery, but wrote string quartets, symphonies and concertos in the late 18th century and went on to lead one of the best orchestras in Europe. Former US President, John Adams, is said to have judged him as "the most accomplished man in Europe". Saint-Georges went on to be dubbed as 'le Mozart Noir' (the 'Black Mozart'), as at the time he was having more success than Mozart himself, who in turn was thought to have been jealous of Saint-Georges.
Florence Price
Florence Price was the first African-American woman to have her music performed by a major symphony orchestra in 1933.
Thomas "Blind Tom" Wiggins
Thomas "Blind Tom" Wiggins, an American musical prodigy who was born a blind slave, taught himself the piano and was exploited by his slave owners, leading him to be (by some accounts) the single highest-grossing pianist of the 19th century.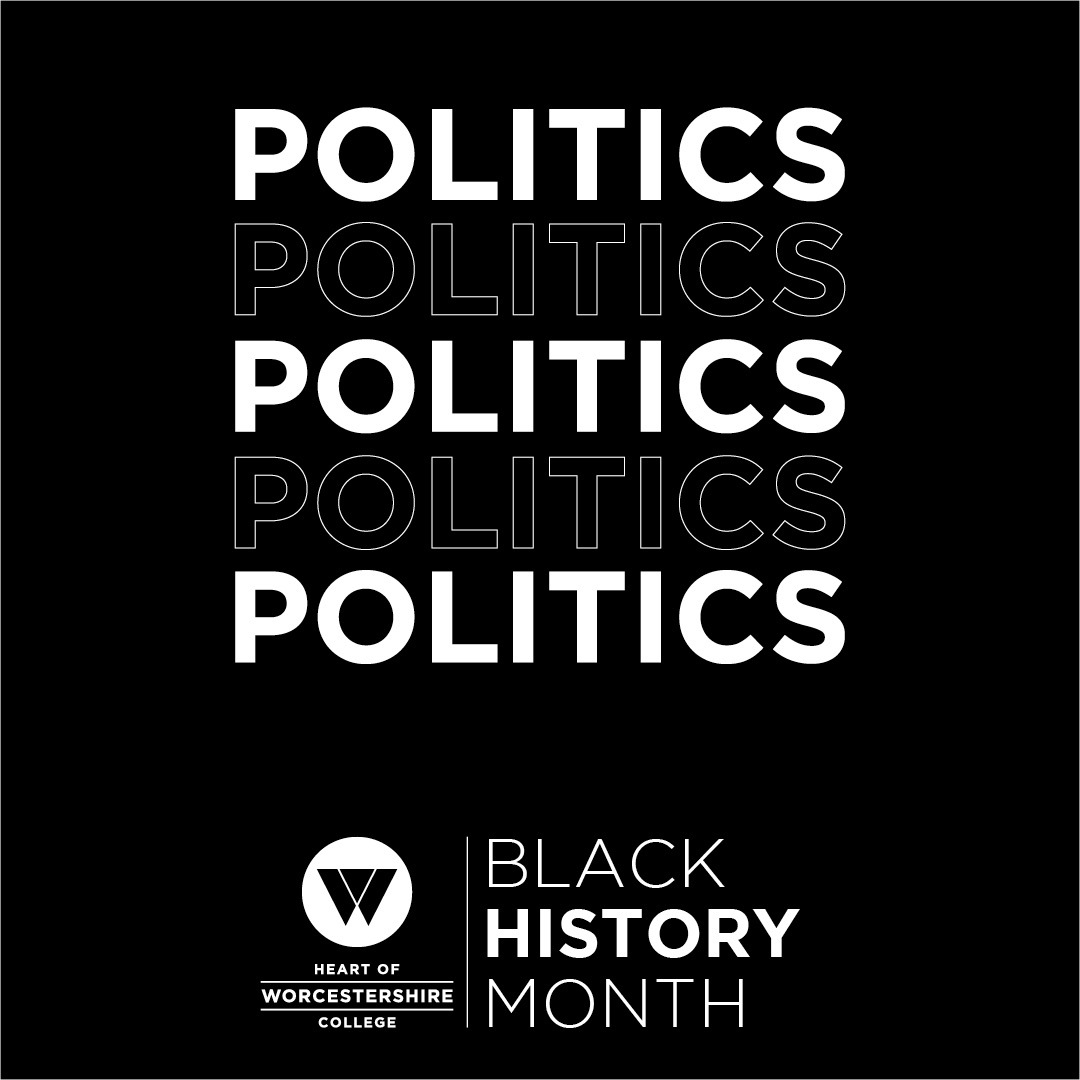 First Black Members of Parliament
Did you know? The very first Pan-African conference was not held until 1900. The conference took place in London and saw Black people gather from all over the world to discuss the conditions of their race, with hopes to assert their rights and look to take an equal place among other nations.
In British politics, it wasn't until 1987 that the UK general election saw the first appointment of Black Members of Parliament to the House of Commons. There were four Black MPs elected in total; Dianne Abbott, Paul Boateng, Bernie Grant and Keith Vaz.
Bernie Grant
Bernie Grant made his mark on British politics almost immediately, as he wore a traditional Ghanaian cotton robe at the State Opening of Parliament. From Councillor to MP to standing for the deputy leadership of the Labour Party in 1992; throughout Bernie's various political appointments, he made significant changes and provided great influence to fight against racism, oppression, and fought hard for further political representation of Black people.
Sir Learie Constantine
An individual who may not be so commonly known to have an association with politics, is Sir Learie Constantine.
Originally born in Trinidad, Constantine settled in Lancashire and not only became a well-known Cricket player for the West Indies but became a Lawyer and Politician who served as Trinidad's High Commissioner to the UK. Constantine also went on to become the UK's first Black peer, meaning he could sit in the House of Lords and take part in important political debates.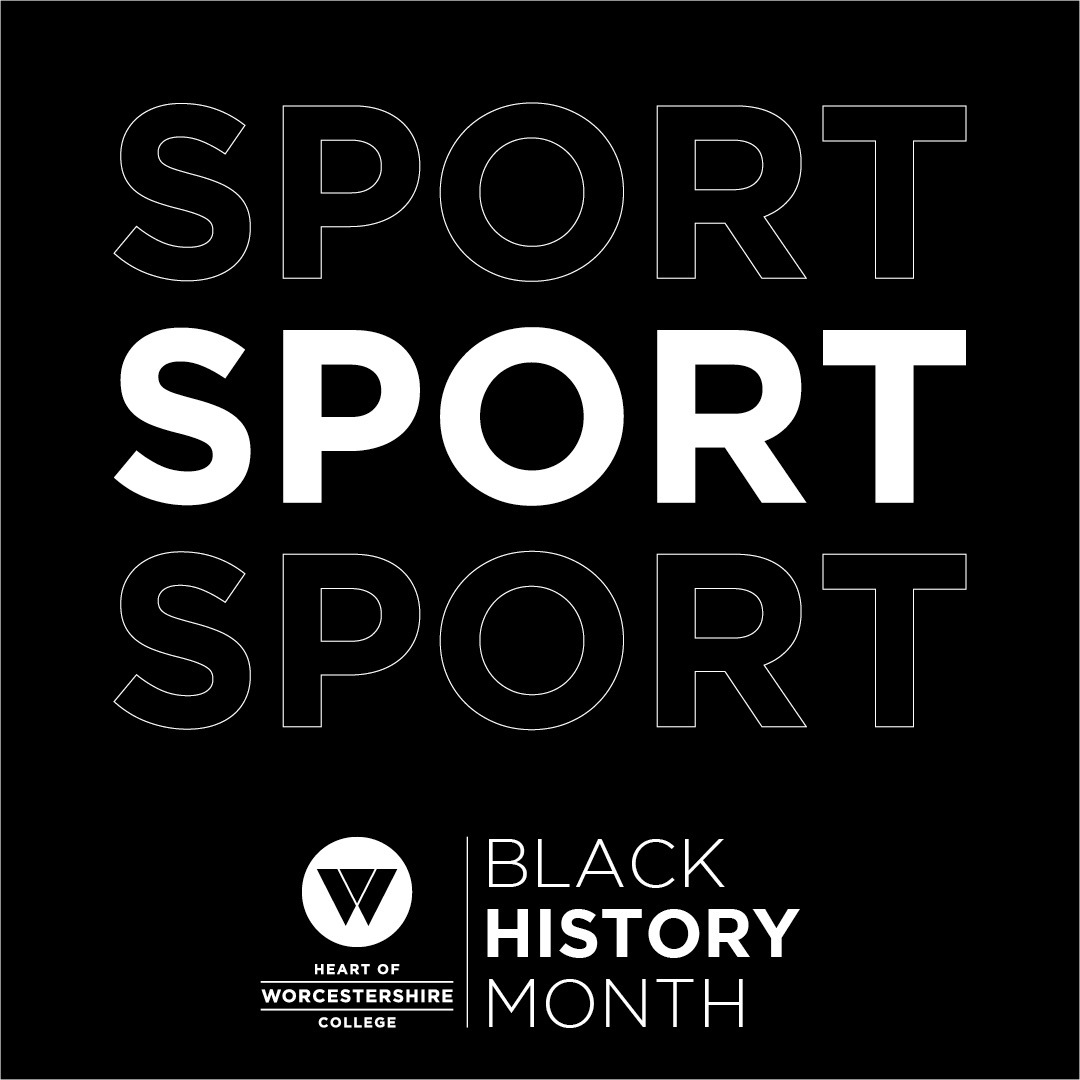 Brendon Batson OBE
Brendon Batson OBE moved to England from the West Indies when he 9 and had never seen nor played football before. However, as a schoolboy he was signed by Arsenal where he went on to be the first Black player for the Gunner's first team. After playing for Arsenal, Batson went on to play for Cambridge United where he captained the side, before moving to West Bromwich Albion a few years later. At West Bromwich Albion, Batson and his two Black team mates, Cyrille Regis and Laurie Cunningham, became known as the "Three Degrees". Although they were not the very first Black players to play professionally in England football, the three were thought to have been iconic and pioneering by many.
Batson went on to be capped three times for the England B team and following his playing career he became the Deputy Chief Executive of the Professional Footballers' Association, a position he held for 18 years. Batson went on to be awarded an MBE and later an OBE for his services to Football.
Clive Sullivan MBE
Clive Sullivan MBE was an international winger for Great Britain and Wales. Having played Rugby Union and Rugby League at lower levels, Sullivan eventually went on to become the first Black rugby captain for the Great Britain Lions and was the first Black captain for any national British sporting team. Sullivan appeared in two world cups for Great Britain, one world cup for Wales, and represented Great Britain a total of 17 times across his career.
Alice Coachman
Alice Coachman was an Olympic High Jumper for the USA, and the first Black woman to win an Olympic gold medal. Within her early career it was clear that she had a talent; having used equipment she could find and even running barefoot to train, Coachman broke the high school and college high jump records, whilst barefoot, in the Amateur Athletic Union (AAU) National Championships track and field competition. She went on to become national champion in the 50-metre race, 100-metre race, 400-metre relay and the high jump at AAU competitions, and went to the London Olympics in 1948 to represent the USA. Coachman was nursing a back injury at the time and still went on to set a high jump record and become the first Black woman to win an Olympic gold medal.