Racism and Black Lives Matter
Latest Updates
To make locating the most up-to-date resources surrounding racism and the Black Lives Matter movement a little easier, we've created this page so that everything can be found in one place.
The resources featured below may not be for everyone and are just a small sample of what is available online, however we have chosen such resources to act as a starting point for further personal research and understanding of the Black Lives Matter movement. 
We have recently added extra resources to our page on articles and videos, and we have also added in two new sections: Charities and Petitions, and Social Media. At the bottom of this page, we have also included some content from our Black History Month digital campaigns, to make it easy to access some great fact files on Black Individuals who have made history.
As a College we are dedicated to continuous growth and education, and we hope to encourage everyone within our College community to join us in eliminating racism.
What is Racism?
According to the Cambridge English Dictionary, 'racism' can be identified through:
"Policies, behaviours, rules, etc., that result in a continued unfair advantage to some people and unfair or harmful treatment of others based on race."
The Cambridge English Dictionary also identifies acts of racism and reasonings behind such actions as:
"Harmful or unfair things that people say, do or think based on the belief that their own race makes them more intelligent, good, moral, etc. than people of other races."
Forms of Racism
Racism can come in a wide variety of forms. It can be seen via blatant acts of racism, as well as through microaggressions; these are acts, statements or incidents which cause indirect (and sometimes unintentional) discrimination against a marginalised group, usually as a result of ignorance.
Recognising racism in the media, schools, workplace and wider communities can be difficult at times if you're not sure what to look out for; below, you can find examples of how to recognise blatant acts of racism, as well as covert acts of racism (microaggressions).
Blatant Acts of Racism:
- Intentionally using derogatory language (such as the N word) and using statements that indicate stereotyping or prejudice through racial comments
- Holding all members of a race collectively responsible for actions of an individual; for example, assuming all - Black people must be dangerous and aggressive following an incident which involved a Black man attacking another civilian
- Attributing wrong-doings/actions of a country to the race who originate from said country
- Denying the presence of racism
- Any form of attempt to excuse a racist act by attributing blame to the victim
- Creation, use or distribution of media which includes derogatory wording and/or depictions of a race based on physiological and behavioural stereotypes
- Using racially offensive symbols
- Justifying acts and behaviours by racist groups, e.g. the Ku Klux Klan
Discreet Acts of Racism (Microaggressions):
- Asking an individual 'Where are you from?' based on them having a different ethnicity to yourself; assuming someone is foreign born
- Assigning intelligence or other attributes to someone based on their race
- Statements which suggest that race does not play a part in life success
- Companies which indirectly give preferential treatment to customers of a certain race; for example, designing a product that can be used on the hair of a white person, but not on the hair of a Black/Asian/Hispanic person, and providing no alternative for those who are not white
- Disrespectfully imitating different accents and dialects
- TV/Film shows that fail to represent all ethnicities
- Buildings, streets, memorials etc. only being named after those of a preferred ethnicity
- Assuming that when an altercation takes place the one at fault must be the person of a different race
- Holding items closer to you when passing a person of a specific race out of fear they may try to approach you
How to Tackle Racism (SHRINK)
To try and help our staff, students and the wider community tackle racism, we came up with 'SHRINK'. We hope that the following steps can help give individuals a starting point for approaching racism when it appears.
Whether you SEE racism or HEAR racism taking place, make sure you REASSURE the targeted individual(s) that you are there and support them. IDENTIFY who is best to contact (e.g. a teacher, parent, colleague, the police) and NOTIFY them as soon as possible. Finally, be KIND and see if you can do anything else to help.
Together we can help SHRINK racism
How to Report Racism
- When in College or school, racism can be reported to one of your lecturers, any nearby member of staff, or to your College/school Welfare service.
- Emergency incidents: Does it feel like the situation could get heated or violent very soon? Is someone in immediate danger? Do you need support right away? If so, call the Police on 999 or if you're deaf or hard of hearing, contact the Police textphone service using 18000.
- Non-emergency incidents: If there is no immediate danger, requirement of support or risk of violence, racist incidents can be reported to the Police by calling 101 or via the True Vision website (https://www.report-it.org.uk/). Here, you can fill in a form that will be sent directly to your local police. It is recommended for you to try and include useful information such as hair colour, glasses, jewellery or piercings, tattoos, facial hair, a particular accent, teeth, scars and birth marks when making a report.
- Should you see/hear any form of racism within advertisement, online platforms or on TV, identify the responsible organisation (for example, the BBC) and follow their complaints procedure. Bodies such as Ofcom can also be utilised to report any racist behaviour.
Black Lives Matter Statement
Here at HoW College we pride ourselves on our vision to inspire, innovate and advance. We want to lead by example, equip our community to deal with anything life may throw at them, and provide every person with an equal opportunity. We strive to place our equality, inclusivity and diversity objectives at the centre of our progression and actively and continuously work towards being the best we can be.
As a College, we have been shocked and deeply unsettled by the recent events regarding acts of racism across the world. We acknowledge and accept that these are not new issues within our world, but rather they have simply been brought into the spotlight. We also acknowledge and accept that this is not merely an issue or responsibility of just one country, but rather a global fight against racism and inequality. We believe that it is up to each of us to help make change happen.
At HoW College we have always and will always continue to enforce our Equality and Diversity training within our staff, and the same ethos within our students. We accept that we cannot expect our students to know how or when to stand up and face adversity if we do not lead by example and educate them on how to do so. We encourage everyone to be brave, strong and undeterred in the battle against racism, inequality and discrimination, and we have been working on some resources to help.
Our teams have been creating this web page which we encourage everyone within our community to take the time to read. Below, you will find resources to help understand the varying forms of racism, discrimination and inequality, how to identify and tackle such matters, and we have also taken the time to include details that can signpost individuals to support within the College, as well as support outside of College.
We are actively looking into ways in which we can improve our own staff training as well as working with our Student Experience teams to help deliver mandatory Equality, Diversity and Inclusivity training to all students from the next academic year.
We pride ourselves on our key values of integrity, trust, inclusivity and partnership, and we are committed to continuous education and growth towards the matters at hand to enable us to be a safe, strong and supportive college.
We support the Black Lives Matter movement and we are committed to our progression as a College to do better.
Useful Resources
Below we have selected a variety of resources to help educate and support people with their fight against racism. We have chosen various formats of information to suit all audiences; from articles, books and podcasts, to videos and support resources.
Some of the resources listed may not be for everyone; however, we have attempted to get a wide representation of several perspectives to allow people to encounter different approaches to the subject of racism. We actively encourage each individual to do their own research into the matters at hand, and view the resources below as more of a starting point. 

Black History Month 2021
Black History Month is the annual celebration of the incredible contributions and outstanding achievements by Black people. It is an opportunity to challenge racism and educate one another on Black history. 
Following the theme for Black History Month 2021 of 'Proud to Be' this year we decided to create another digital campaign to highlight an array of incredible black individuals from recent years and share their successes. Throughout the month we shared fact files on individuals in areas such as The Arts, Food and Catering, Sport and Science.
Have a look below to find out more!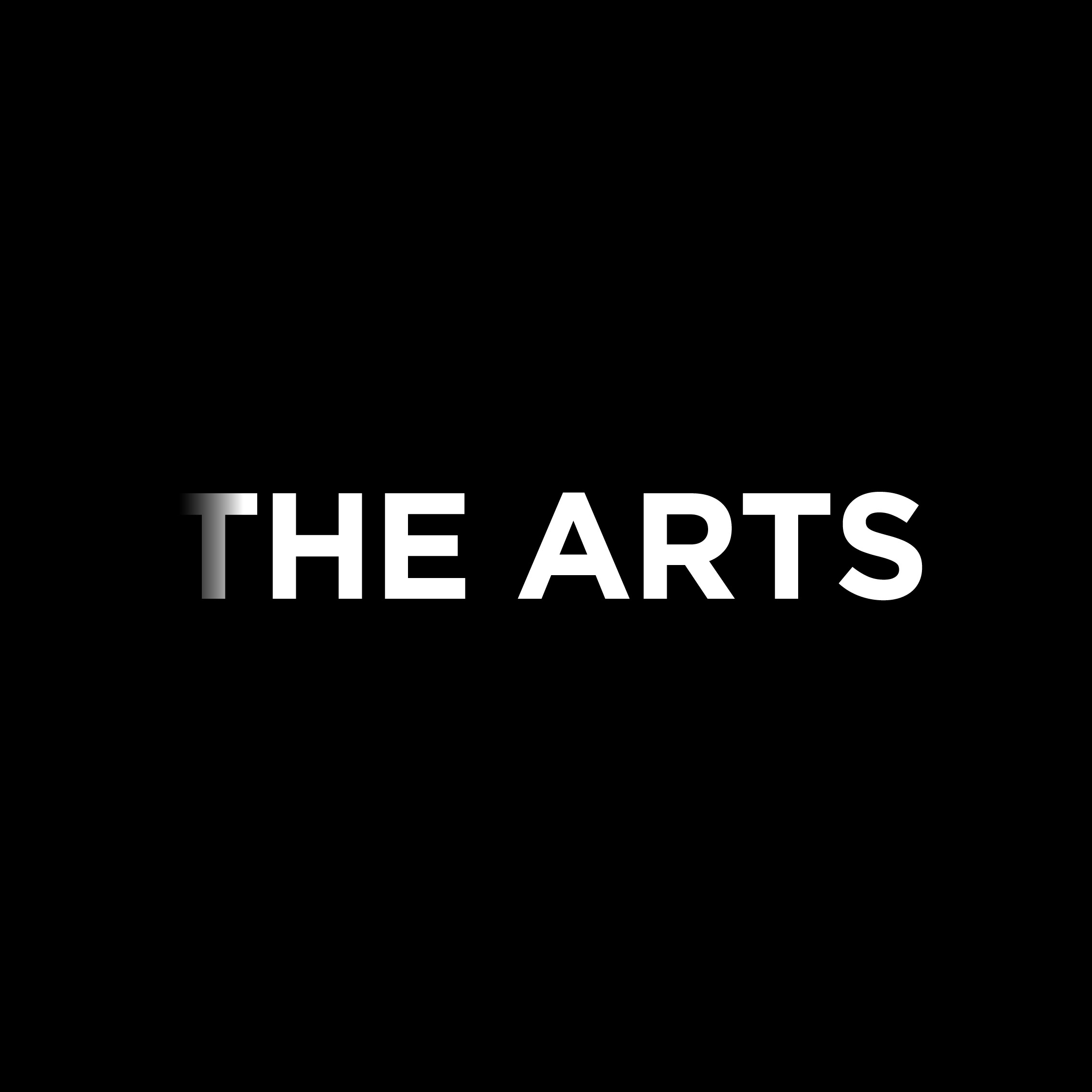 Halle Berry
Halle Berry won the Oscar in 2002 for best actress, and is so far the first and only Black woman to have received said award.
Remi Weekes
Remi Weekes is a British director and screenwriter who made his debut with his feature 'His House', which went on to win the 2021 BAFTA Award for Outstanding Debut by a British Writer, Director or Producer; he also won the 2021 British Independent Film Award (BIFA) for Best Director.
Hattie McDaniel
Hattie McDaniel was the first African American to ever be nominated for and win an Oscar (1940). McDaniel won the Academy Award for Best Supporting Actress for her role as Mammy in Gone with the Wind (1939).
Sidney Poitier
Sidney Poitier is a Bahamian-American actor, who was the first African American and Bahamian to win an Academy Award for Best Actor (1964). Poitier won the award for his role in Lilies of the Field (1963), and as well as acting, he was also a director, activist and Bahamian ambassador.
Bukky Bakray
Bukky Bakray, a British actress and writer, made her debut in 2019 and became the youngest BAFTA Rising Star Award recipient, as well as one of the youngest Best Actress in a Leading Role nominees.
Spike Lee
Spike Lee is not only a Film Director, but producer, screenwriter, actor, and professor too. He has won many awards throughout his career, including a BAFTA, Academy Award, MTV Award, New York Film Critics Award, NAACP Award and much more. Some of Spike Lee's works include Malcolm X (1992), BlacKkKlansman (2018) and Da 5 Bloods (2020).
Beyonce
Beyonce is the most nominated female artist in Grammys history with 79 nominations, and also the most decorated woman in Grammys history having won 28 Grammys; her latest 4 Grammys were awarded to her in 2021.
JAY-Z
In May 2021 the Rock and Roll Hall of Fame announced their class of 2021, and JAY-Z made history when he became the first living solo rapper to be inducted into this exhibit.
Viola Davis
Viola Davis in an American actress and producer, and she is the first Black actress to ever receive four Oscar nods. If that's not enough, as well as winning an Academy Award in 2017, Viola has also won an Emmy, a Golden Globe Award, a BAFTA, two Tony Awards and much more. Movies Viola has starred in include The Help (2011), Fences (2016), Suicide Squad (2016), and Widows (2018).
Daniel Kaluuya
Daniel Kaluuya is a British actor from London, who is well known for his roles in movies such as Get Out (2017), Black Panther (2018), Widows (2018), and Judas and the Black Messiah (2021). Within his career, Kaluuya has won BAFTAs, an Academy Award, a Critics Choice Award, a Golden Globe and many more.
The Royal Shakespeare Company (RSC)
The RSC cast a Black actor, David Oyelowo, as an English monarch for the first time in its history as of September 2000. In 2012, RSC then presented their first entirely Black cast with 'Julius Caesar' which was set in Africa, and in 2016 they cast a Black actor, Paapa Essiedu, to play Hamlet for the first time in their history.
Misty Danielle Copeland
Misty Danielle Copeland, an American Ballet Dancer, as of June 2015 was the first African American woman to be promoted to principal dancer for American Ballet Theatre (one of the leading classical ballet companies in the US).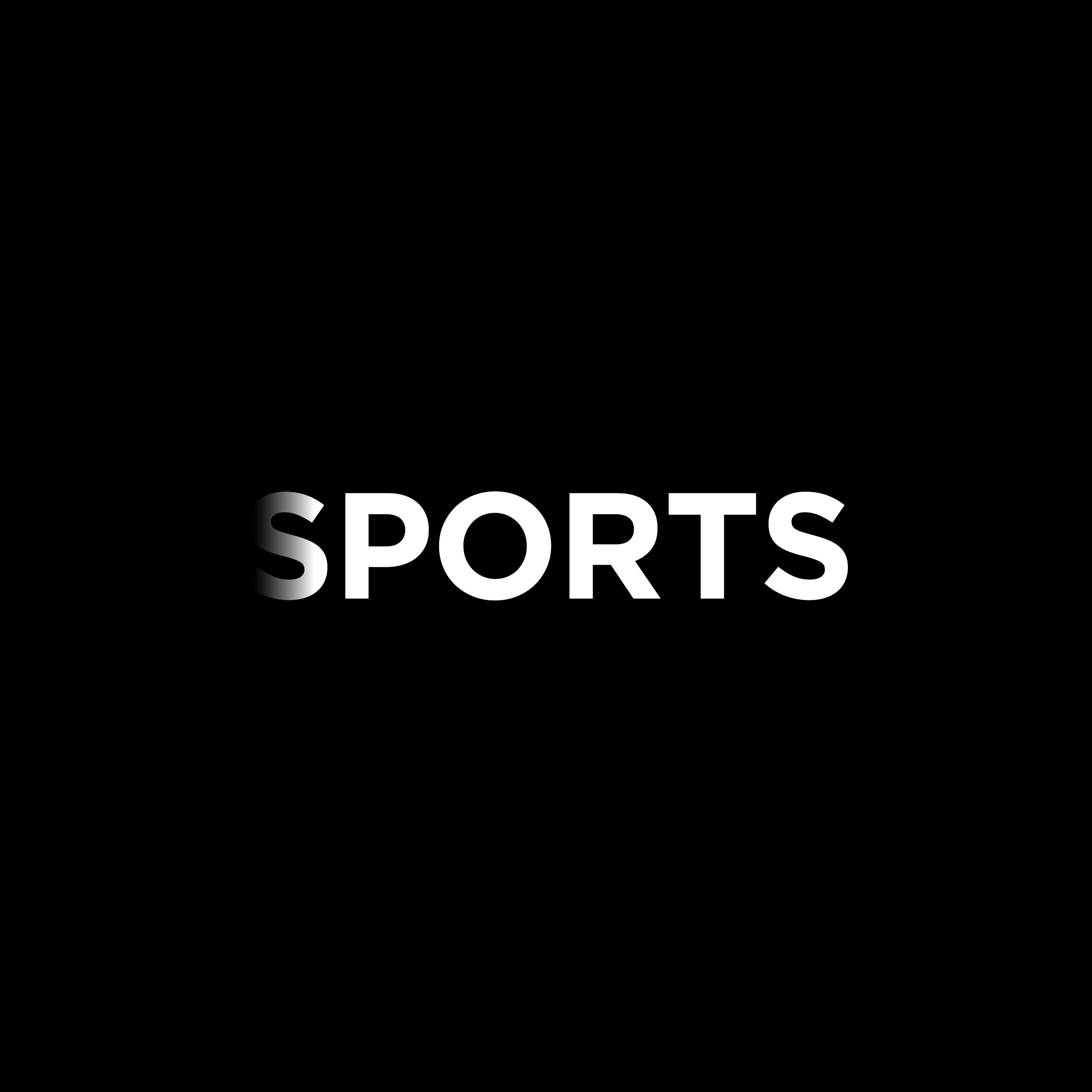 Dina Asher-Smith
Dina Asher-Smith is the fastest British woman in history. She currently holds British records in the 100m, 200m and 4x100m; British Junior records in the 100m and 200m, and the European Junior Indoor record in the 200m. She is also the world's fastest teenager ever over 60m and 200m. If that's not enough, she was also the first British woman to achieve treble gold medals (100m, 200m and 4x100m relay) at the 2018 European Athletics Championships and became Great Britain's first female sprinter to win a World Championship gold when she won the 200m final at the 2019 World Championships.
Sir Mo Farah
Sir Mo Farah has gained 10 global titles, including the 'double double' of gold medals over 5,000m and 10,000m at both the 2012 and 2016 Olympic Games. As well as holding numerous European and British Records, he also has the World Bests for 2 miles indoors (8:03.40) and the One Hour Run 21,330m).
Tessa Sanderson
Tessa Sanderson was the first Black British woman to win an Olympic gold, and the first British woman to ever win a throwing event at the Olympics. If being a javelin athlete wasn't enough, she was also a heptathlete. During her career, Tessa set ten UK javelin records (five of which were also Commonwealth records), and in 1981 she twice posted new UK and Commonwealth records for the heptathlon.
Colin Jackson
According to Welsh Athletics, Colin Jackson is the only hurdler in the world to run under 13 seconds three times in a season and as well as both the indoor and outdoor world record holder, he has also held the world best in 1991 (22.63) for the rarely run 200 hurdles. As well as gaining silver in the 1988 Olympics, he held a European junior record of 13.44 in 1986 and then went on to set seven European, eight Commonwealth and nine British records at 110 hurdles from 1988-1993; nine British and four Commonwealth and European at 60 hurdles indoors; fifteen Welsh records (100, 200, 110 hurdles and 60 hurdles) from 1985 to 1993.
Colin's appearance in the Sydney Olympic games in 2000 took his total of British international vests to 62, and he is the only Welsh athlete to have competed in four Olympic games.
Nicola Adams OBE
Nicola Adams OBE was the first woman to win a boxing gold medal at the London 2012 Olympics. She then became the first ever female boxer to retain an Olympic title after winning her second gold medal at the Rio 2016 Olympic games.
As well as this, Nicola topped The Independents list of '101 Most Influential LGBT People in Britain' for 2012, became the first female boxer to receive an award from the Boxing Writers' Club of Great Britain (and was the first woman to be invited to the club's award ceremony), and was later then awarded an MBE in 2013 and OBE in 2017 for services to boxing.
Lutalo Muhammad
Lutalo Muhammad (according to Grazia) is the most successful male in British taekwondo history. He represented Great Britain at the 2012 Olympics, winning a bronze medal, and the 2016 Olympics, winning a silver medal. He also won the gold medal in the −87 kg class at the 2012 European Taekwondo Championships.
Kadeena Cox
Paralympic Cyclist, Kadeena Cox, set a new World Record this last year whilst also winning gold in the C4-5 500m time trial at the Paralympic Games. If that wasn't enough, she secured a second gold medal as part of the mixed 750m team sprint C1-5.
Ola Abidogun
Ola Abidogun is a Paralympic T46 sprinter who competed in the recent Tokyo Paralympics. Ola took a break from athletics to complete his degree in Law, before returning to the sport.
When asked for his most memorable sporting achievement, Ola shared with the International Paralympic Committee that it was competing at the 2010 Commonwealth Games in Delhi, India; "As not only a Para athlete, but a Black Para athlete, it was first time I was ever in any kind of limelight, and I probably look on it as the most enjoyable thing I've ever done. It set up the rest of my career going forward because it gave me the confidence I needed, but also just being around a ton of other Black athletes, I felt massively included."
Kare Adenegan
Kare Adenegan is a Paralympic games T34 100m & 800m silver medallist. As of 2018, Kare won her first ever European title in the T34 100m, where she made history by becoming the first female T34 athlete to go under 17 seconds over the distance. If that wasn't enough, Kare also won the BBC Young Sports Personality of the Year in 2018 too!
Ralph Rowe
Ralph Rowe was Britain's first Black Paralympian, competing as a weightlifter at his first Paralympic games in 1964. According to Sky News, Rowe competed in 6 Paralympic Games, in three different continents across 20 years, where he picked up medals at 5 out of 6 of the games; it was in the 1972 Heidelberg games that he picked up his Paralympic gold.
Jessica Ennis-Hill
Jessica Ennis-Hill is not only an Olympic 100m hurdler, but also a heptathlete. Within her career, she won Gold on the famous 'Super Saturday' evening at the London 2012 Olympic games. According to Team GB online, after taking a break from the sport for the birth of her son Reggie, Ennis-Hill then returned to win heptathlon gold at the 2015 World Championships in Beijing before saying goodbye to a glittering career with silver at Rio 2016.
Harry Edward and Anita Neil
Harry Edward and Anita Neil were Britain's first ever Black Olympians. Harry Edward made his Olympic debut in 1920 competing in the 100m and 200m sprint, where he won Bronze in each and became Britain's first Black Olympic Medal winner. Anita Neil made her Olympic debut as first Black female Olympian in 1968 competing in the 100m sprint and 4x100m relay.
Louis Smith
Louis Smith, British Olympic Gymnast, was a specialist at the pommel horse and won bronze at the 2008 Beijing Olympic Games. According to Olympics online, this was the first individual medal won at the Olympic Games by a British Gymnast since1908, and only the second won by a black male gymnast in the entire history of the Games. Smith's collection of medals makes him the most successful male gymnast that Team GB has ever produced.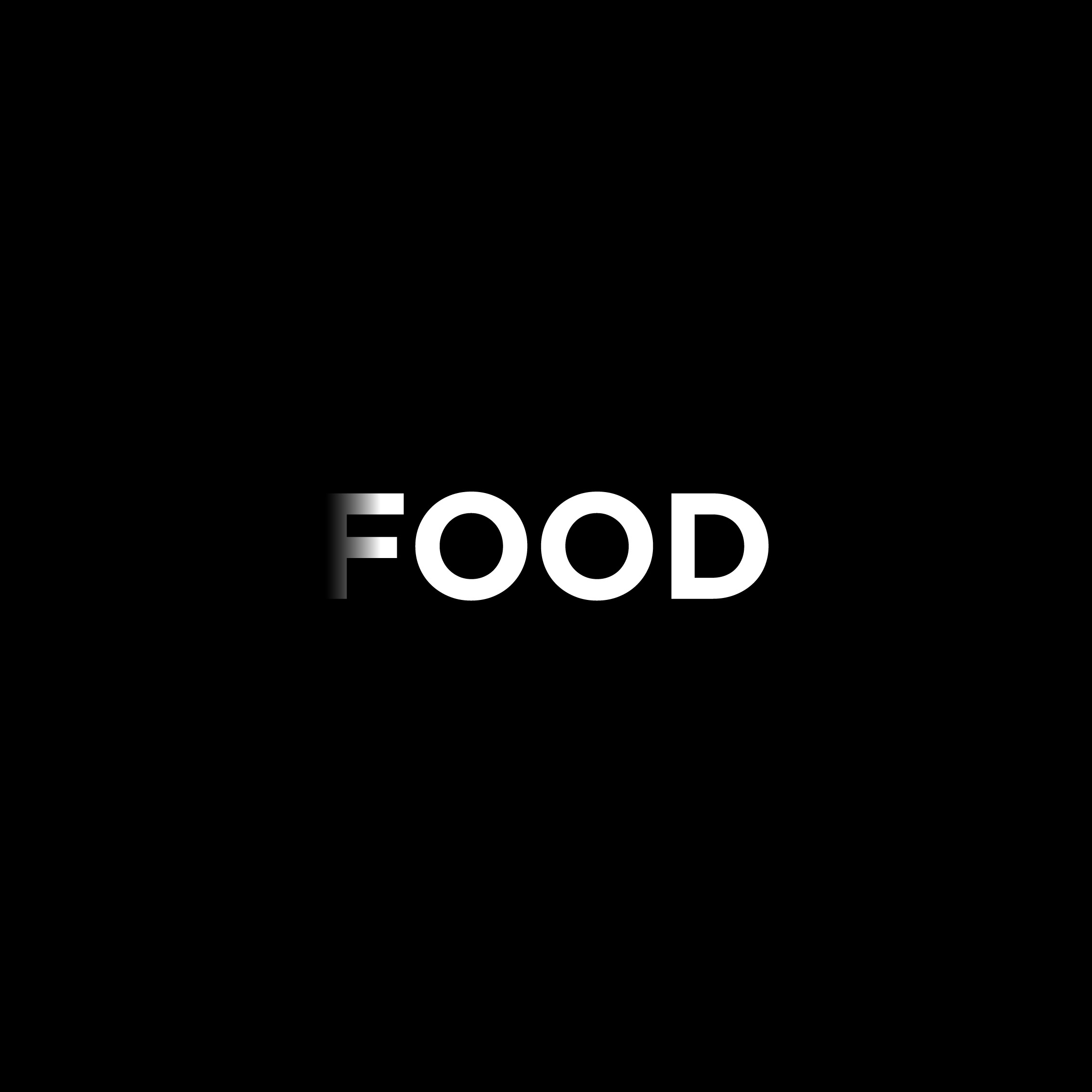 Michael Caines MBE
Michael Caines MBE is an English Chef who has held two Michelin stars for 18 consecutive years and was then awarded a Michelin Star 6 months after opening his restaurant at Lympstone Manor. As of 2018, Caines was one of just two chefs within the UK who held a Michelin star.
Mariya Russell
Mariya Russell was the first black woman to be awarded a Michelin Star as of September 2019. Russell achieved this feat less than a year into her role as Chef de Cuisine in a Japanese restaurant in Chicago, United States.
Louis-Philippe Vigilant
Louis-Philippe Vigilant was the first black man to earn a Michelin star as of 2014.
Lorraine Pascale
Lorraine Pascale is a successful British TV Chef, USA Food Network host and former top model. As well as these roles, Pascale also turned her hand to writing cookbooks and has sold almost one million books in the UK alone. If that's not enough, her cooking TV shows are in 70 countries worldwide.
Marcus Samuelsson
Ethiopian Swedish American Chef, Marcus Samuelsson, became an executive chef in NY at 25 and was the youngest person to ever receive a three-star restaurant review from The New York Times.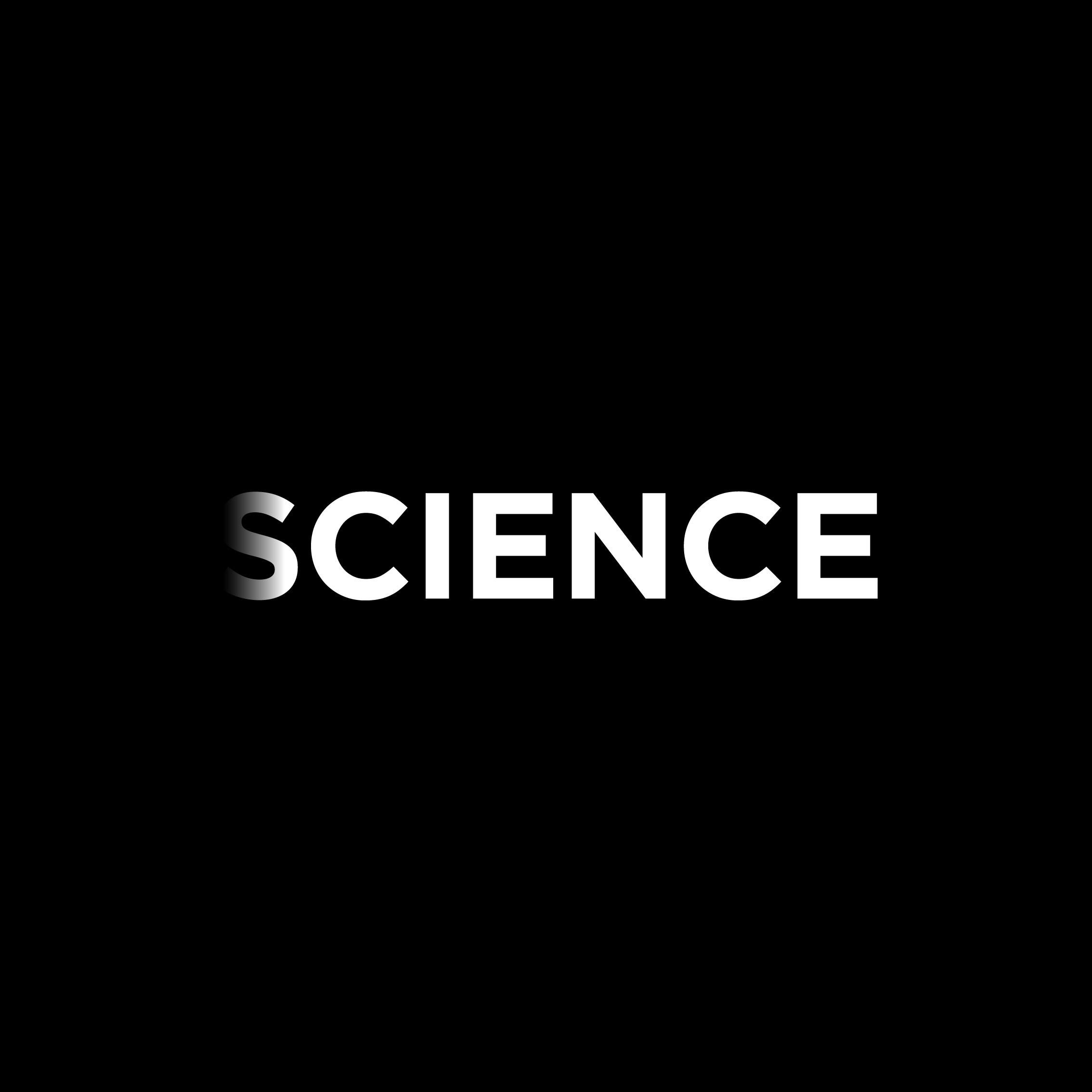 Mae Carol Jemison
Mae Carol Jemison is an American Physician who attended Stanford University and was the first African American woman to become an astronaut with NASA. Jemison spent just over a week orbiting the Earth in 1992.
Dr Donald Palmer
According to the OCR website, Dr Donald Palmer is an Associate Professor of Immunology.  Through this research, he can learn about how the body protects itself from diseases such as cancer and infections. Donald carried out post-doctoral work at Cancer Research UK and Imperial College, London. Donald is also a co-founder of Reach Society; the aim of this society is to encourage and inspire young people, especially Black boys and young Black men to realise their potential.
Dame Elizabeth Anionwu
Dame Elizabeth Anionwu is a British nurse and professor at the University of West London. (According to Varsity Science) In 1979, she set up the first sickle cell centre in the UK, and throughout her career, Anionwu has advocated for minority communities affected by genetic disorders and campaigned for the work of 19th-century nurse Mary Seacole to be recognised.
Clifford Johnson
Professor Clifford Johnson, a Theoretical Physicist, gained his PhD in Physics from Southampton University in 1992. (According to blackhistorymonth.org), Professor Johnson was then awarded the Institute of Physics' Maxwell Medal and Prize in 2005 for his work on string theory and quantum gravity. He has also been listed in the Journal of Blacks in Higher Education as the most highly cited Black Professor of mathematics or a related field at an American university or college.
Dr Maggie Aderin-Pocock MBE
According to OCR, Dr Maggie Aderin-Pocock MBE is a space scientist and science communicator. Maggie has worked on many projects throughout her career, including project managing the development of hand-held instruments to detect landmines, developing a high-resolution spectrograph for the Gemini telescope and being the lead scientist at Astrium, managing observation instruments on a satellite which measured wind speeds to help investigate climate change. Maggie also engages with many children and adults to inspire new generations of astronauts, engineers and scientists.
Malone Mukwende
Medical student at St George's, University of London, Malone Mukwende, decided to produce a handbook called "Mind the Gap" to help identify clinical signs on black and brown skin, when he noticed that textbooks provided examples on white skin tones but not darker skin tones. He realised that such clinical signs would appear differently on his own skin in comparison to what he saw in the textbooks. When speaking on his university's blog, Mukwende expressed "The booklet addresses many issues that have been further exacerbated during the Covid-19 pandemic, such as families being asked if potential Covid patients are 'pale' or if their lips 'turned blue'. These are not useful descriptors for a black patient and, as a result, their care is compromised from the first point of contact."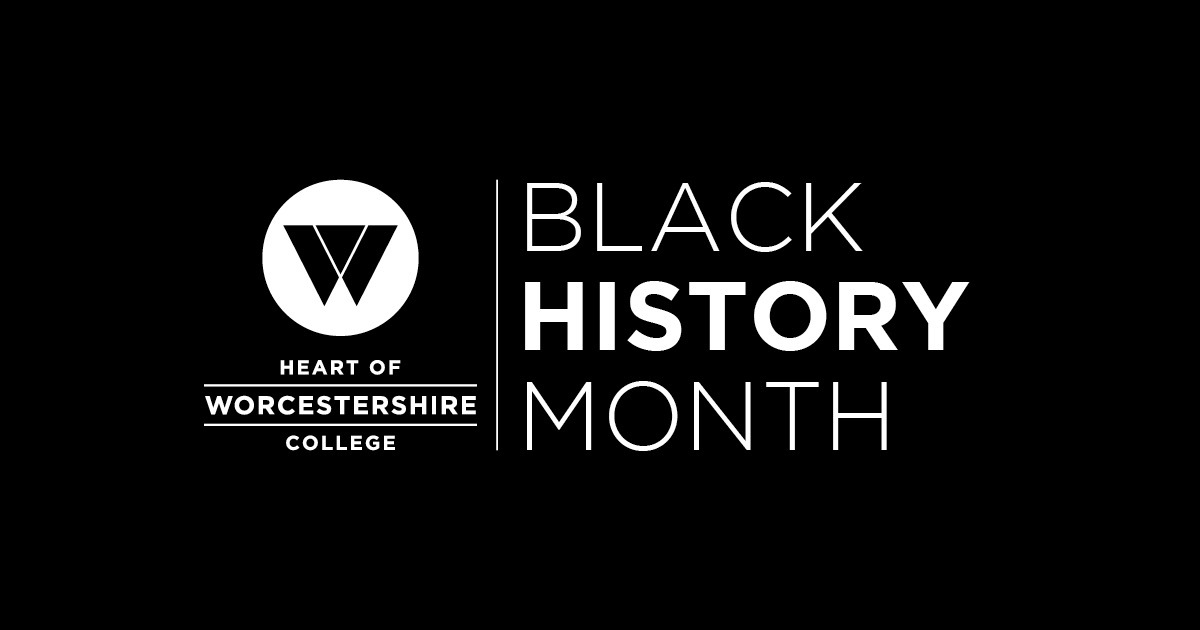 Black History Month 2020
Black History Month is the annual celebration of the incredible contributions and outstanding achievements by Black people. It is an opportunity to challenge racism and educate one another on Black history. 
For Black History Month 2020 we decided to creature a digital campaign to celebrate the brilliant Black individuals who made their mark on history, who you may not have heard of previously. We focused on everything from human rights, politics and LGBT+, to subject specific Black history within areas such as Art, Music, Sport and Engineering.
Have a look at our fact files and 2020 campaign here!