Meet the Governors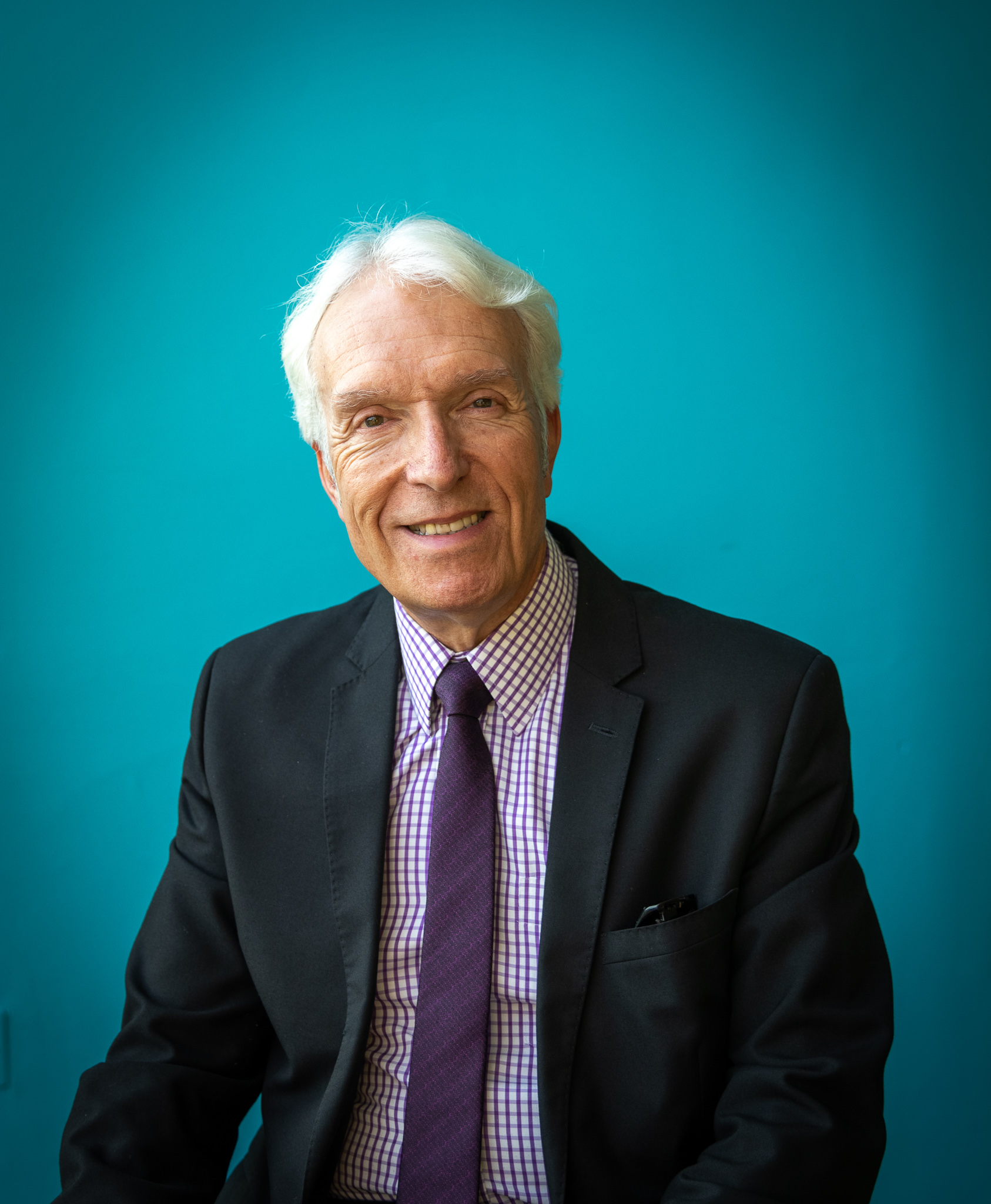 David Ash
David is the Vice Chair of the Corporation, Chair of both the Governance & Search Committee and the Appeals Committee and a member of the Remuneration Committee.
David and his family settled in Worcester in 2001. He has worked as a lawyer throughout his career; he gained a Law Degree at the University of Sheffield then qualified as a Solicitor in 1980. After a few years in private practice, he tried a change of tack and joined the Royal Air Force as a Legal Officer; he signed up for five years but enjoyed it so much that he stayed on for twenty. Since leaving the RAF, he has been a specialist lawyer in the Higher Education sector; initially he was the Deputy Director of Legal Services at the University of Birmingham and more recently has worked in short-term posts at various other universities as a freelance Consultant.
David has always been interested in sport and currently cycles, runs, walks mountains and skis. In the past he has also dabbled in football, rugby, tennis, rock climbing, windsurfing and snowboarding. His other main interests are contemporary music and watching football and cycling. At times he has been a School Governor, Chairman of a local Community Centre, youth football coach, ski instructor and member of a Mountain Rescue Team.
David was born and raised in Newcastle-upon-Tyne and, unsurprisingly, is a lifelong fan of Newcastle United.
Jane Britton
Profile to follow.
Neill Bucktin
Neill is Chair of the Corporation, Chair of the Governance & Search Committee and a member of the Corporation Appeal Committee.
Neill was born in York. He was educated at Leicester Polytechnic, Sheffield Business School and Worcester College of Technology where he was awarded with a prize for best student on the Institute of Chartered Secretaries and Administrators course in 1984.
Neill has held a number of senior management roles in local government and the NHS. He currently works for the NHS and is the Dudley Managing Director of the Black Country and West Birmingham Clinical Commissioning Group.
Neill is an avid supporter of Worcester Warriors.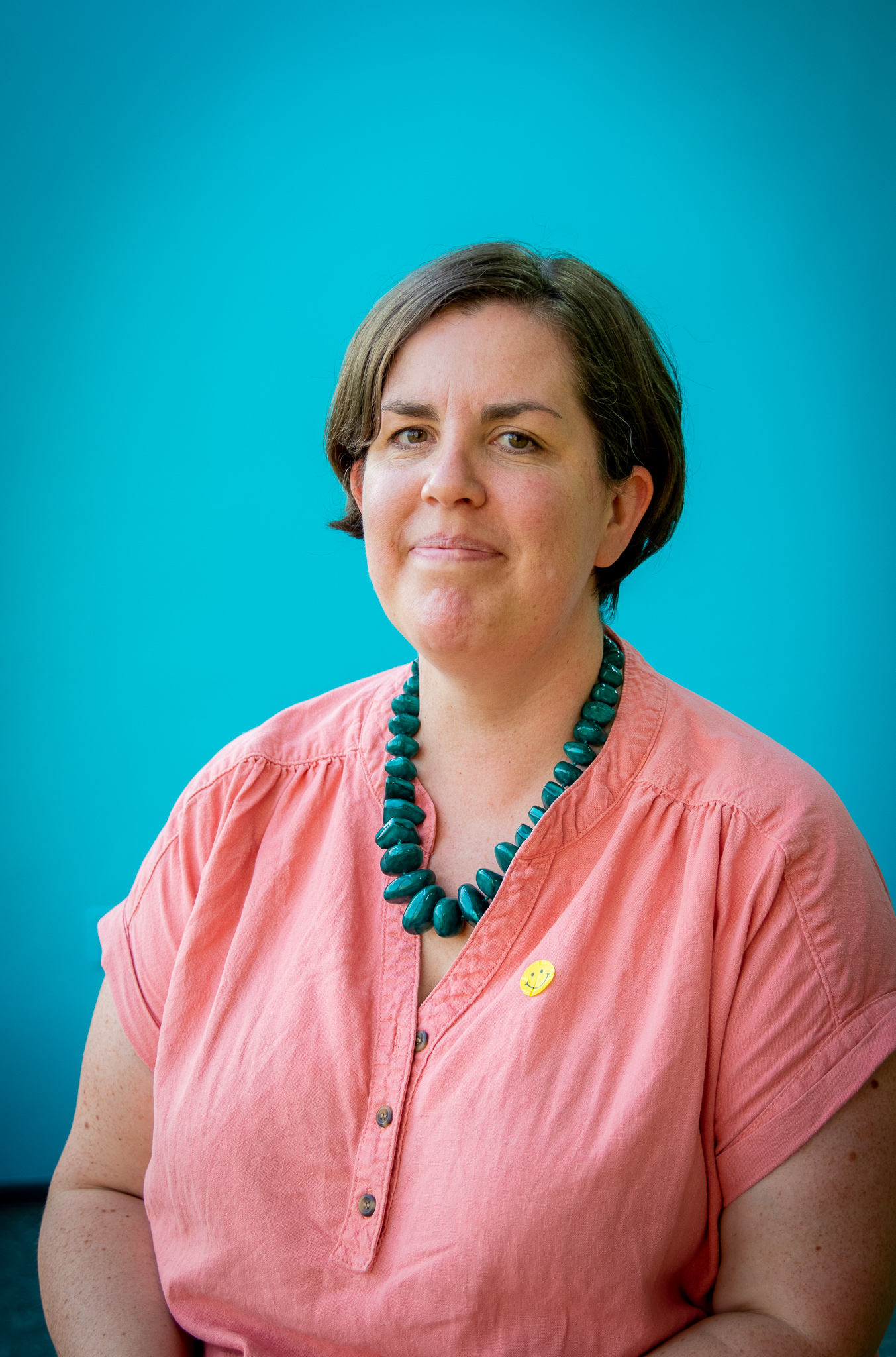 Helen Butler
Helen is originally from London via Plymouth, and has lived in the West Midlands for seven years. She is Head of Data Governance in Strategic Planning at the University of Birmingham and is also one of the convenors of the national Data Governance Network for Higher Education professionals. 
Prior to taking up this newly created role, Helen was an Assistant Director in Registry at Birmingham, and has also worked as Academic Registrar, Head of Registry Services and Faculty Registrar at universities in the South West and West Midlands, responsible for institutional matters relating to student administration, regulations, policy and quality assurance.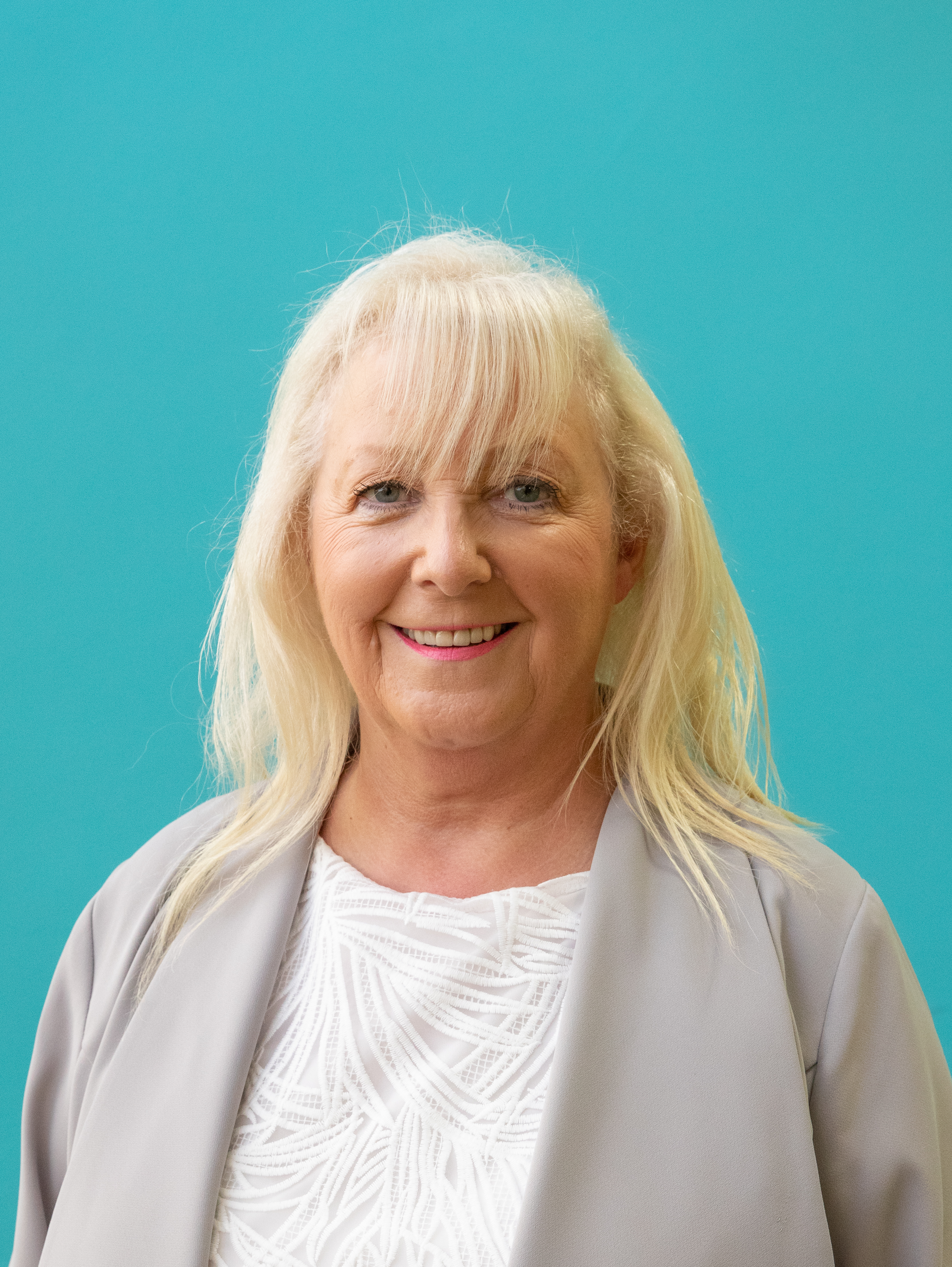 Gaynor Cheshire
Gaynor moved to Worcester in the 80's to do a Bed Degree. In the late 70's and early 80's she worked as a dancer, performing in a variety of films and projects. After qualifying she moved into education. Initially as a teacher, then head of faculty, deputy head and headteacher. She has been a head of three secondary schools and prior to her retirement on 2022 she was 12 years as CEO of a multi academy trust. Under her tenure the trust was named as leading edge, won an international schools award and ran a prestigious theatre.
Gaynor has sat on numerous boards. Has been an advisor to the arts council, author of a text book and a variety of education packs. She continues to provide consultancy work for MATs and leadership training to both public and private sector organisation.
Vicki Davies
Profile to follow.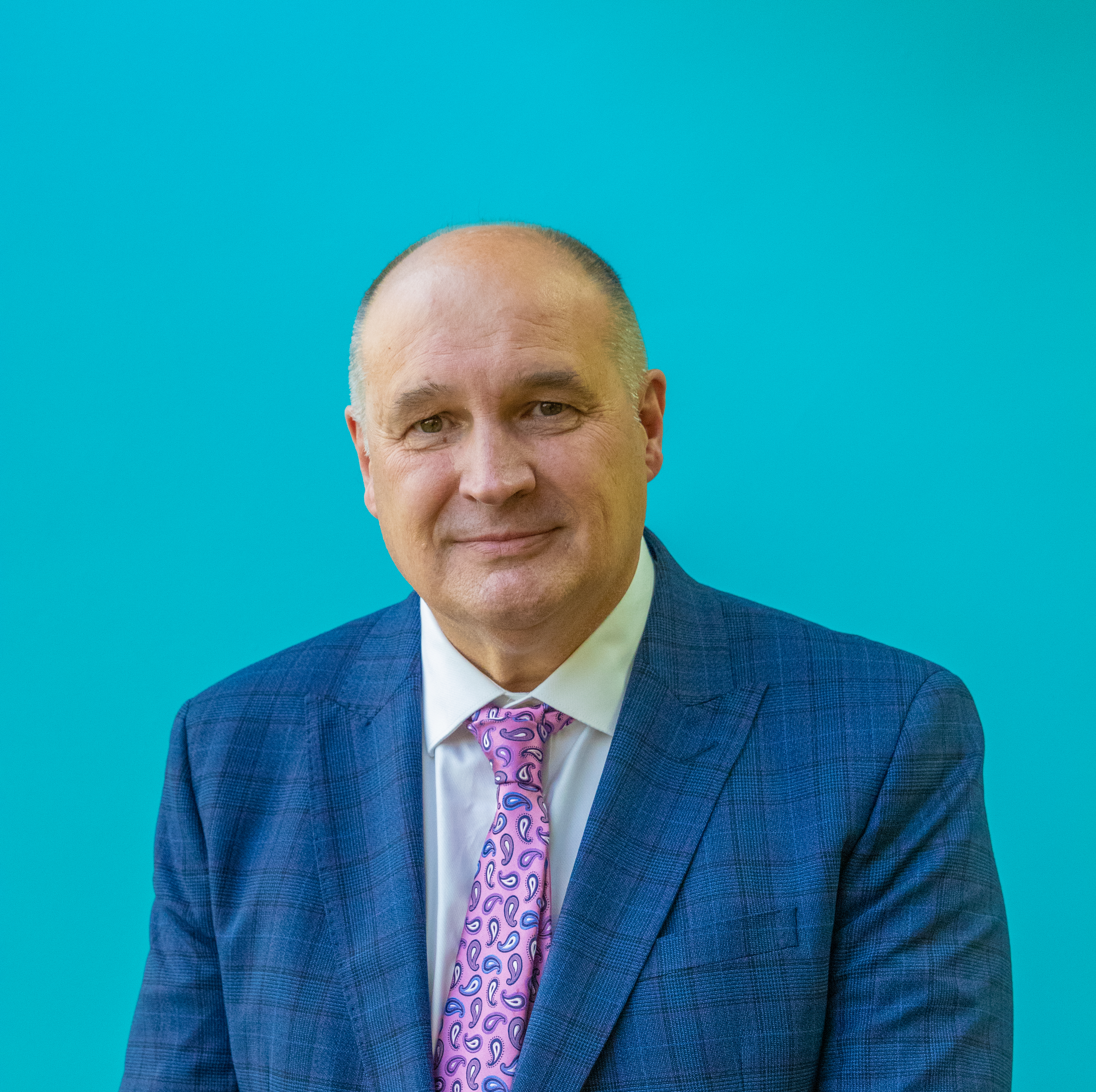 Andrew D'Arcy
Andrew has worked in the Financial Services industry for over 40 years. He gained a Bachelor of Commerce degree from the University of Birmingham. He then went to work in the International Insurance industry based in London. Andrew qualified as a Chartered Insurer. Andrews next move was into Management consulting where he specialised in Banks and Insurance companies. Following four years working around Europe Andrew re-entered the Insurance Industry and joined Zurich Financial Services where he carried out a number of roles in Planning, Direct sales and Broker Sales.
Andrew then worked for KPMG for two years before joining Royal Bank of Scotland where he was Managing Director of the Group Insurance business before becoming the Director of Direct Sales for the Retail Bank. The final role Andrew held at Royal Bank of Scotland was as Managing Director for Benelux and he was based in Utrecht in Holland. Andrew moved back to the UK to join Wesleyan Assurance Society where he held a number of roles before his final role which was as Chief Executive of the Commercial Bank.
Andrew is a Fellow of the Institute of Directors and holds a Diploma in Company Direction.
Andrew enjoys Sport, travel and reading. Andrew was born and raised in North London and is a lifelong Watford supporter.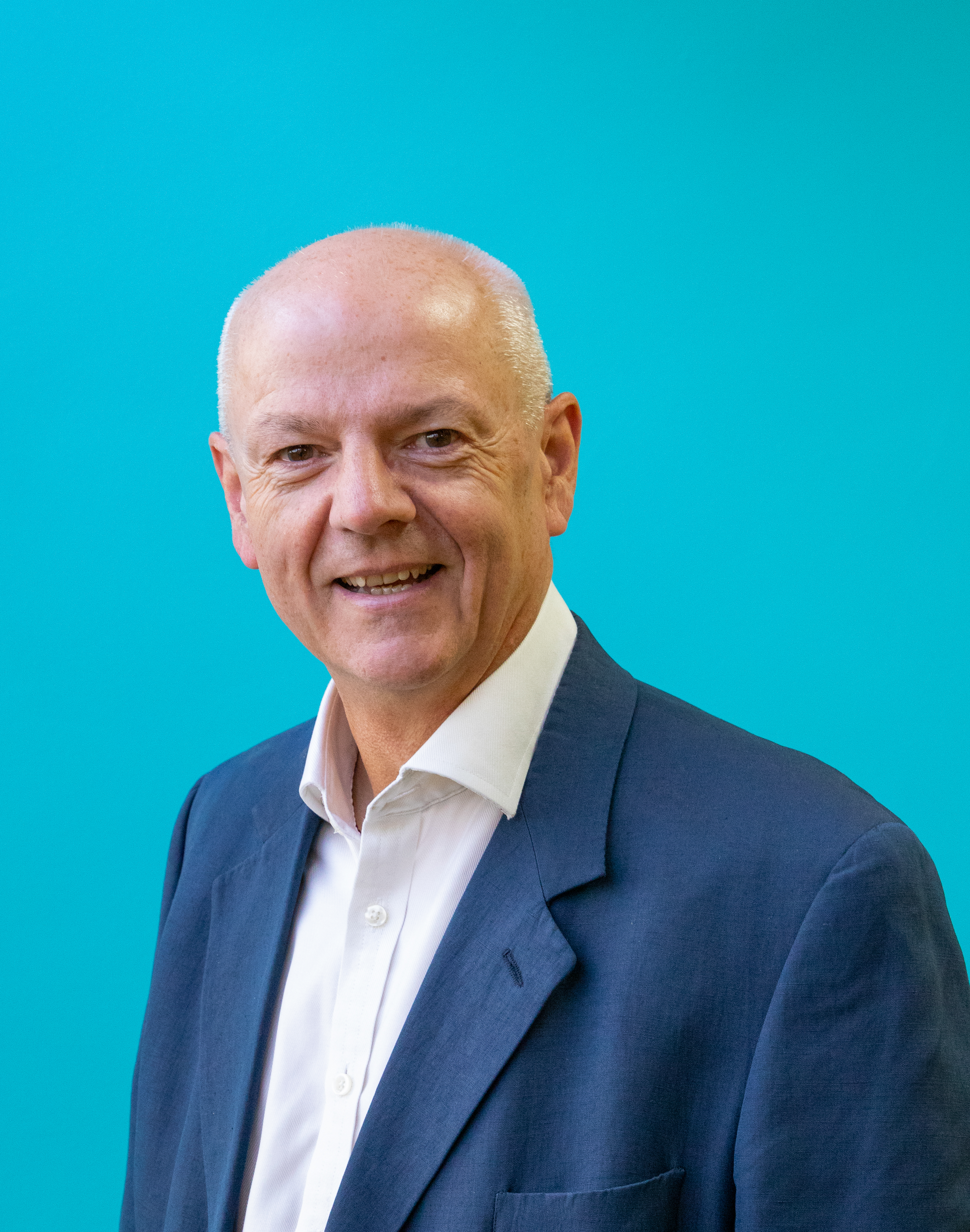 Chris Hallam
Originally from Merseyside, Chris graduated from Loughborough University in 1984 with a BSC in Banking & Finance. Thus began a 42-year banking career which saw him work in London, Oxford and Toronto before putting roots down in Worcestershire 22 years ago. He clearly liked the County so much that he refused various opportunities to move with his work preferring to raise his family in Worcester.
During his varied career, Chris worked for HSBC, Santander and, latterly, TSB. He is experienced in all aspects of banking, business development and general management having led both large and small functional teams across multiple locations.
He was previous a director and Chair of the Audit Committee at the Gloucester Heritage Urban Regeneration Company Limited and, more recently, he was Chair of the Worcestershire LEP's European Structural Investment Fund Sub-Committee which focused on channelling available European funding within the County in support of the strategic aims of the LEP.
Chris has coached grassroots football teams in the County, managed cricket teams from U10s through to U15s and recently qualified as an ECB cricket umpire. During the summer months, most Saturdays and Sundays are spent on a cricket pitch somewhere in Worcestershire either umpiring or watching his sons play cricket.
Chris is also a Governor at a primary school close to his home.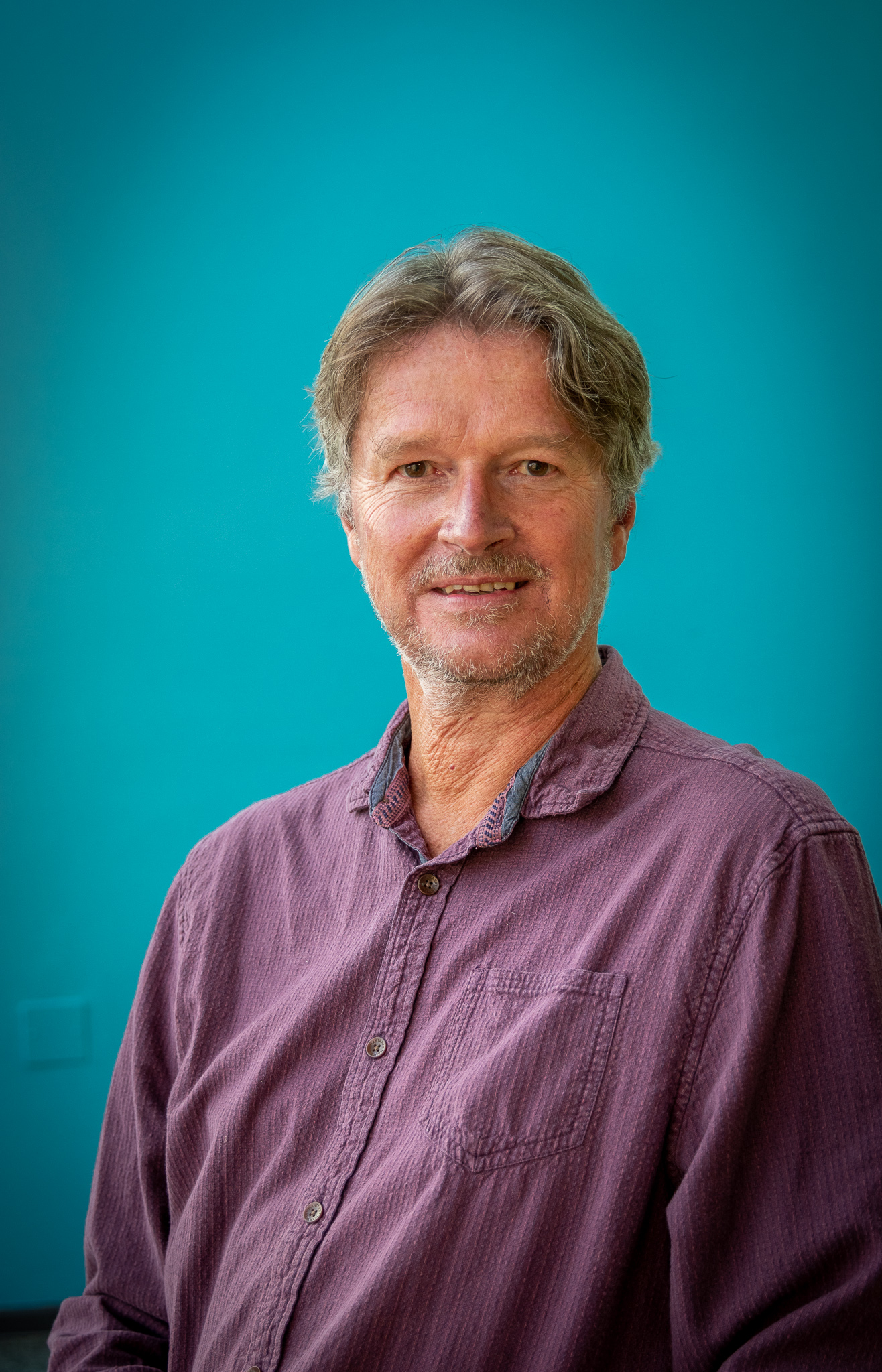 Tony King
Tony is currently Group Treasurer of Sanctuary Group, a Worcester based not for profit housing and care provider.
Following achieving a business qualification from Oxford Polytechnic, he started his career in a London based business information company followed by 15 years in the banking sector in various credit and risk roles which included a period working in Vienna. He joined Sanctuary in 2000 and moved to Worcester when the organisation moved its headquarters here a few years later. He has been involved with the Worcestershire LEP since its inception and is a trustee of an Oxfordshire based children's charity.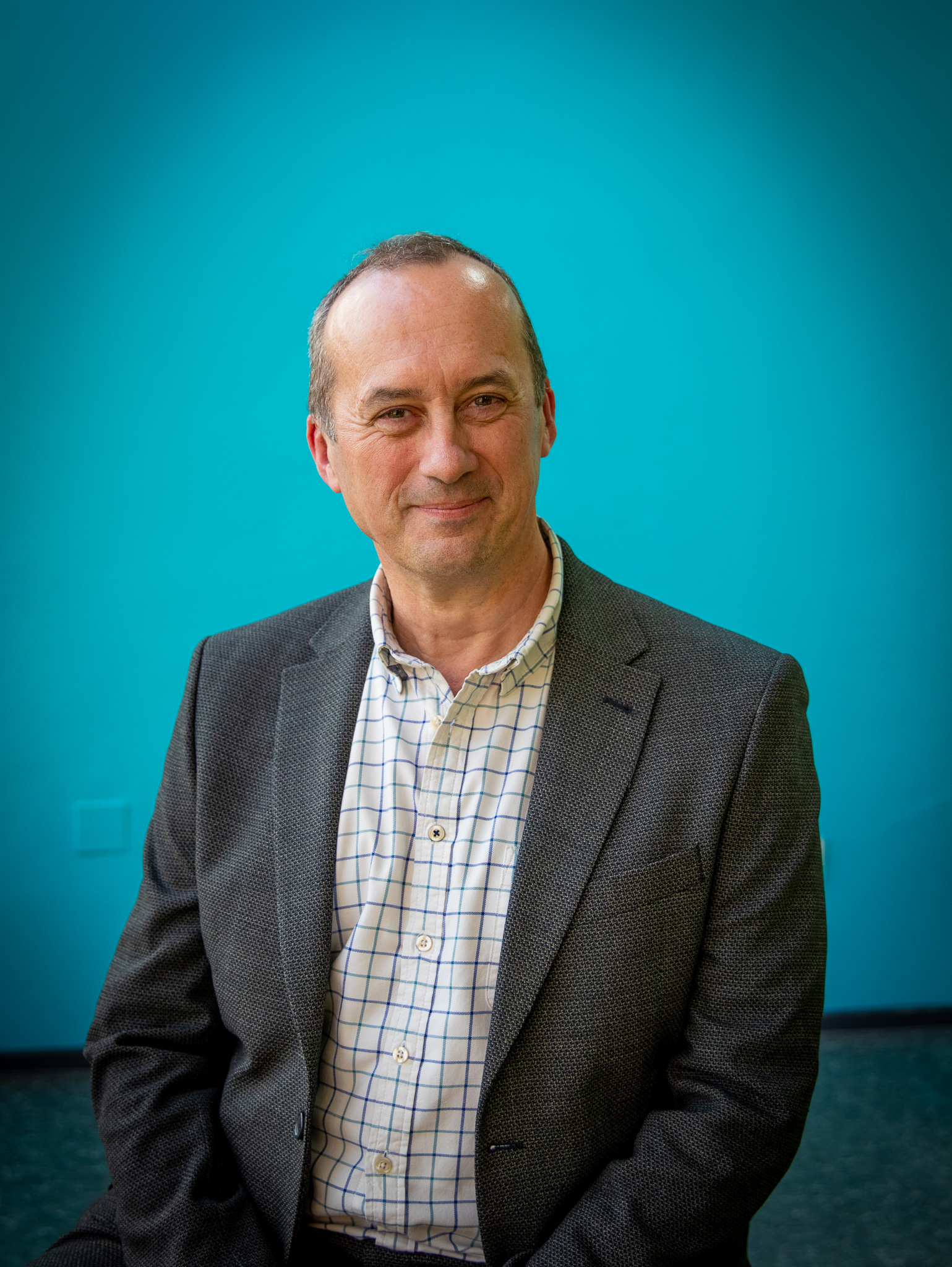 Stuart Laverick
Stuart is Chief Executive/Principal and a governor of Heart of Worcestershire College.
Stuart became Chief Executive/Principal of Heart of Worcestershire (HoW) College on 1 August 2014, on its creation as a result of the merger of Worcester College of Technology with North East Worcestershire College. He was previously CEO/Principal of Worcester College of Technology.
His teaching career started in an 11-19 comprehensive in Derby in the mid-1980s. From there Stuart progressed onto Derby College and then the University. During this time Stuart was involved in consultancy and research in the areas of Marketing/Strategic Management. Missing Further Education, he returned to the sector as Assistant Principal at Rotherham College of Technology, and then as Vice Principal at East Durham College, before moving to Sunderland College as Deputy Principal/Deputy Chief Executive.
Stuart is a member of the Worcestershire Local Enterprise Partnership Board and Finance, Audit and Risk Committee.
Stuart is the Chair of the Association of School and College Leaders (ASCL) FE group and he Chairs ASCL's Post16/FE Committee. He is a member of the Executive Board of ASCL.
He is a proactive member of the Association of Colleges' Technology Special Interest Group. He was instrumental in the formation of the Blended Learning Consortium (BLC), a group of more than one hundred Colleges, which HoW College leads.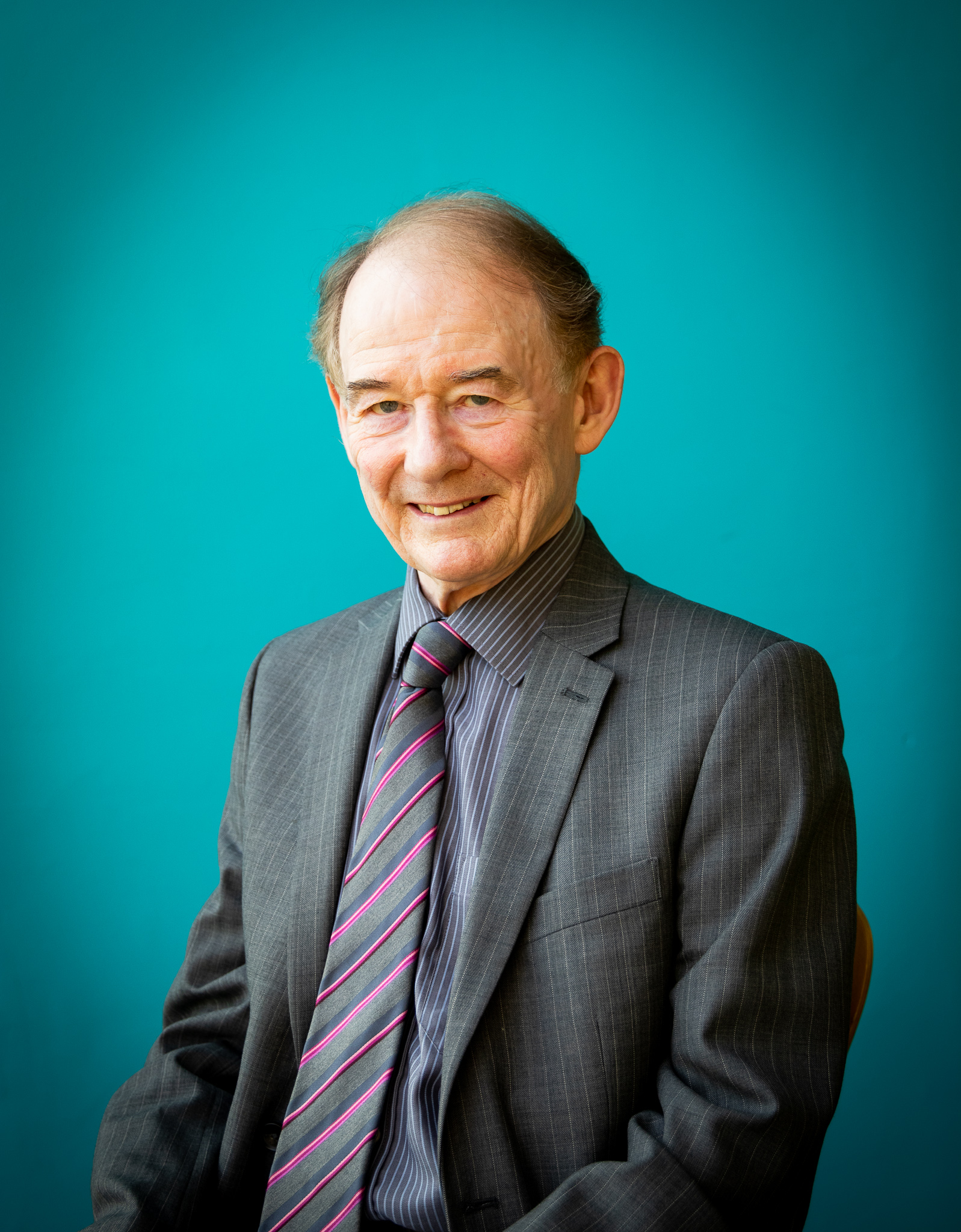 Denis Miles
Denis is a member of the Audit and Remuneration Committees and Estates and Quality Groups and is the Governor Insight Scheme Governor Champion.
Denis was born in London and went to university in Cardiff where he obtained a degree in Economics, was elected President of the Students' Union and became the first ever student governor of the University of Wales.
He spent 17 years in the aluminium industry in London, Wales, Cumbria and Birmingham, the latter two as a Financial Director and Company Secretary. He then spent eight years as UK Finance Director of a UK-US group making industrial machinery. He has been a Chartered Management Accountant since 1980.
Denis moved to government from 2000 to 2011, holding senior financial positions in the Learning & Skills Council and Skills Funding Agency in the South West Region and as National Director of Provider Financial Management. He worked closely with colleges and representative bodies and was heavily involved with all major capital project applications, financial aspects of merger proposals and working with colleges in financial difficulty.
Denis and his wife (a Solihull College lecturer for over 20 years) have lived in Redditch since 1987. He is a qualified tennis umpire and Wimbledon line judge; has run 58 marathons and half marathons; has climbed all 214 mountains in the Lake District; and is a lifelong Blackpool football supporter. He is also proud to say that, in his youth, he saw the Beatles in concert and was at the World Cup Final in 1966!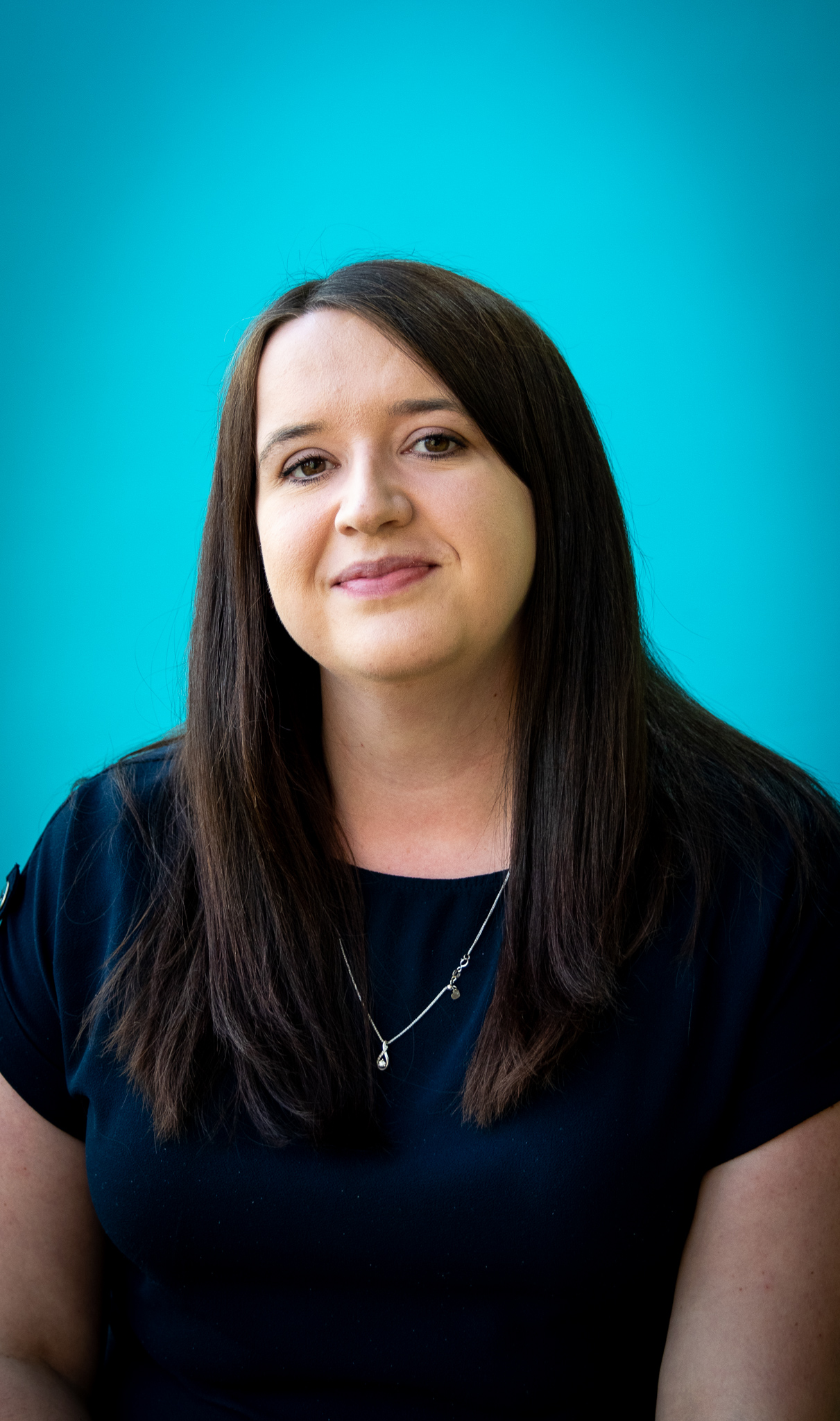 Sarah Owen
Sarah is originally from Sandwell and moved to Bromsgrove in 2013.
Sarah studied Accounting & Finance at the University of Wolverhampton and became a qualified accountant in 2012 with the Association of Chartered Certified Accountants.
Sarah began her finance career initially in the NHS, before joining Jaguar Land Rover as a Finance Graduate in 2010. She has since held several posts within Jaguar Land Rover and is currently the Head of Finance for Commercial Planning and Performance.
In her spare time Sarah spends most of her time looking after her young daughter, walking her Labrador and playing netball.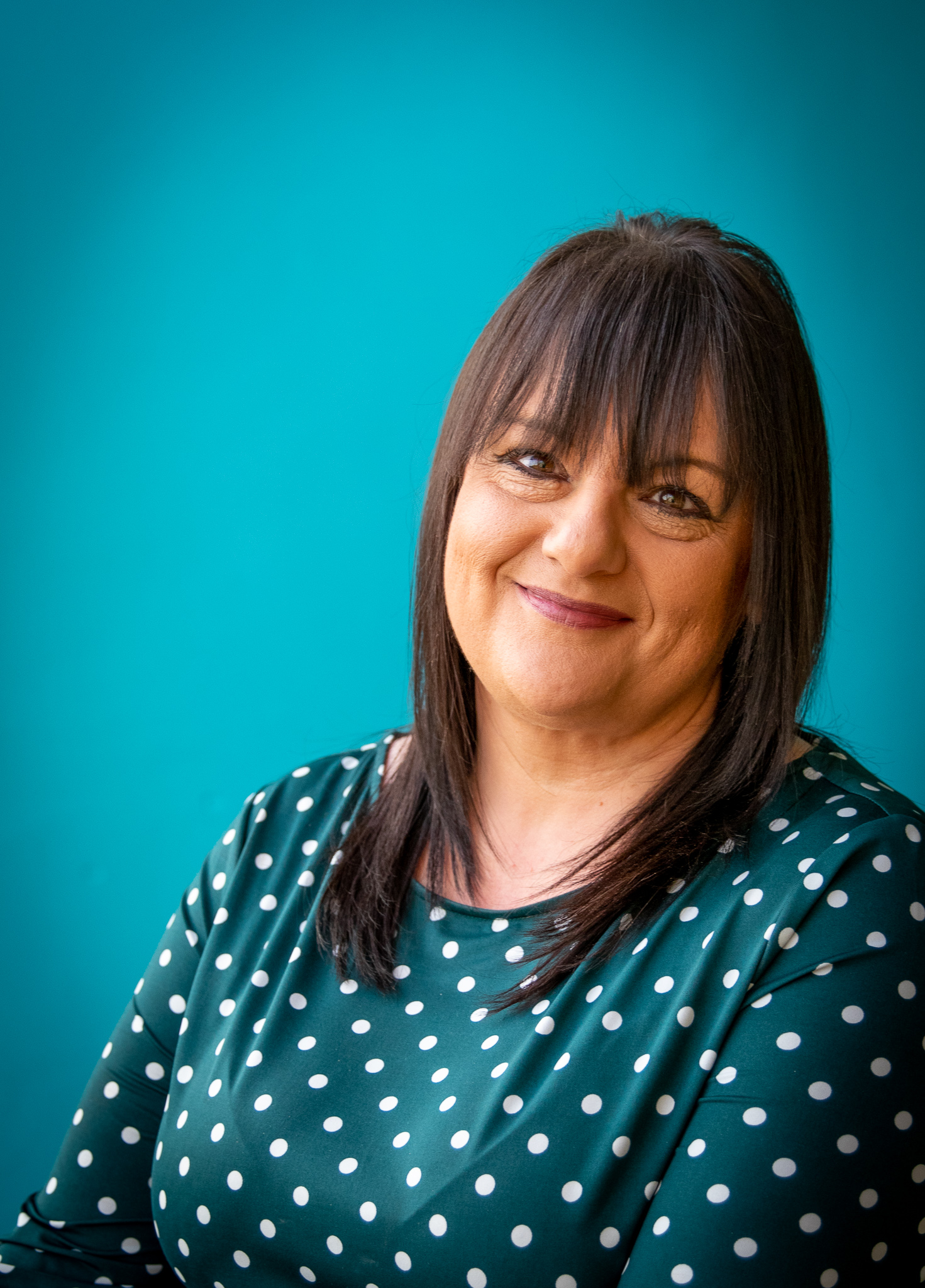 Stephanie Simcox
Stephanie is the Deputy Chief Financial Officer at Worcestershire County Council.
Stephanie was born, and still lives, in Wolverhampton and studied Business and Finance at the University of Wolverhampton. She is a qualified CIPFA accountant with a Leadership and Management Diploma in Executive Coaching and Leadership Mentoring and Certificate in Teaching in the Adult Sector, and has worked in public sector finance since graduation.
After initially being appointed on a 3 month temporary contract at Walsall Council, her career there lasted 20 years where she progressed from finance assistant to Head of Finance. Stephanie moved to Worcestershire County Council in 2012 and now, as the Deputy Chief Finance Officer, manages the finance business partners, management accounting, financial reporting and financial change management functions for all areas of the Council.
Stephanie is a qualified mentor and coach and enjoys nothing more than encouraging people to be the best they can be and personal and professional development is a key passion. She has been a member of the CIPFA Midlands Council and is currently working on updating the AAT Level 3 qualification criteria.
Stephanie is married with one wonderful daughter and enjoys the theatre, cinema and going out for meals.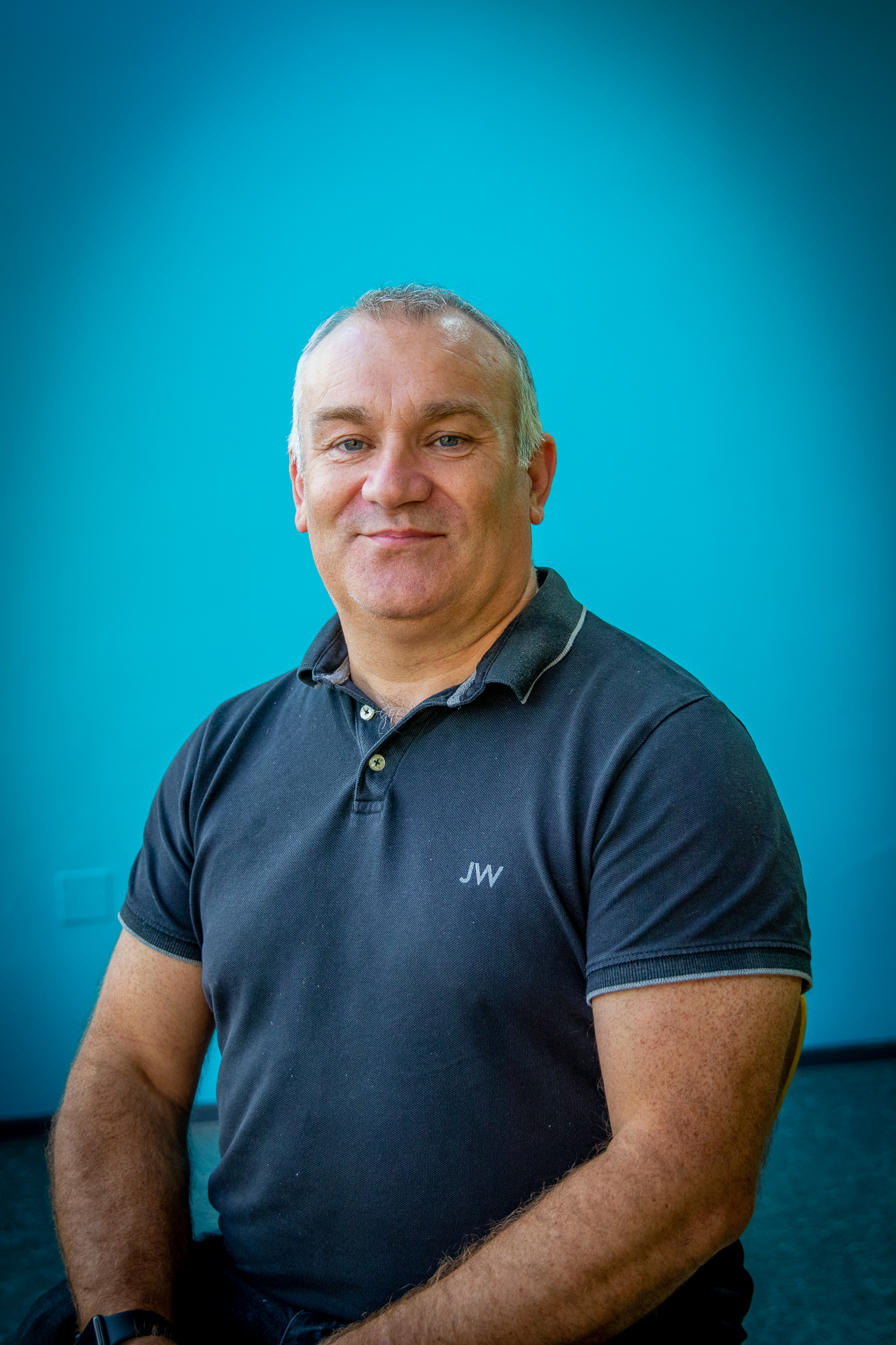 Gary Woodman
Gary is a member of the Remuneration Committee and Joint Safeguarding Governor Champion.
Gary is the Chief Executive of the Worcestershire Local Enterprise Partnership. He is tasked with driving forward Worcestershire LEP and leading an Executive Team to support the WLEP's ambitions and delivery of the WLEP business plan including the 5G test bed, development of Cyber Valley and Worcestershire Apprenticeships.
From his former role as Head of Policy and Education at Herefordshire and Worcestershire Chamber of Commerce, he has brought with him a wealth of business insight and networks as well as considerable experience of Government policy and delivery. Educated at the University of Wales, Cardiff, where he obtained his degree in Leisure and Recreation Management, and the University of Gloucestershire, where he studied for his postgraduate diploma in Business Administration, he previously worked for Gloucestershire County Council's market towns and economic development arm, overseeing regeneration.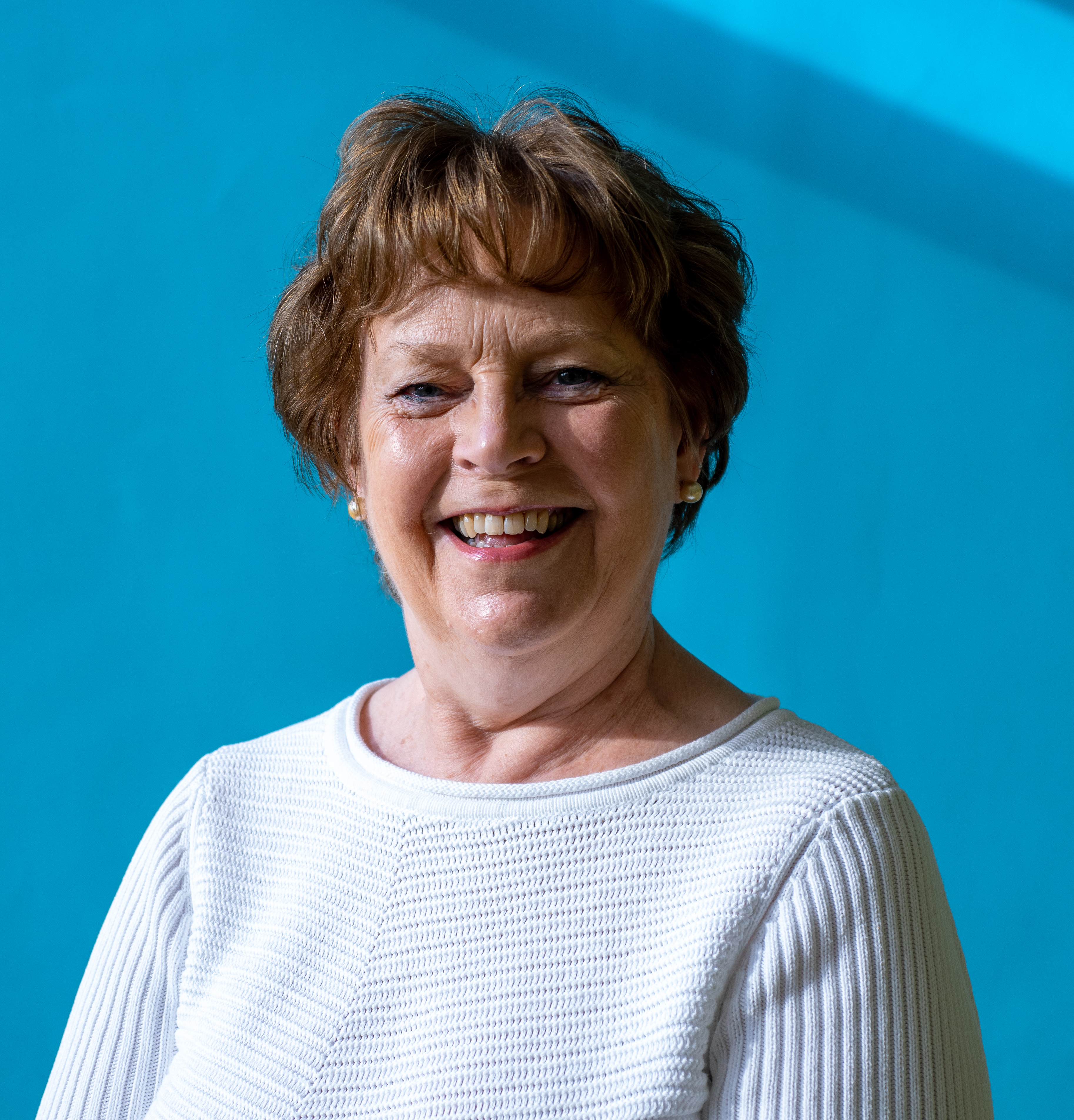 Vivienne Stockill
Staff Governor
Vivienne has worked at North East Worcestershire and Heart of Worcestershire College for over twenty years.
Her teaching career began when she qualified as a primary school teacher, subsequently gaining a BA(Hons) in English, and MA in Applied Linguistics. She was recently conferred with Chartered Teacher status, one of only 180 teachers nationally in further education to have achieved this.
Getting married necessitated a change of career to the civil service, where she gained leadership and management qualifications and managed a large team responsible for compliance in national insurance matters across the West Midlands.
After a career break to raise her family, Vivienne returned to teaching, this time in further education, and has taught on both vocational and academic programmes. She trained and qualified as an advanced practitioner and spent several years at the college in the role of an advanced quality practitioner (AQP), giving a broader reach across the organisation.
In 2020, during a period of sick leave, she maintained a professional focus by engaging in research with a particular emphasis on preparation for the new inspection framework. Further studies led to the award of Advanced Teacher Status and subsequently Chartered Teacher status. Her return to work after illness was on a reduced hours basis and therefore she conceded the role of AQP to focus exclusively on the teaching role.
She has written several research papers relating to quality improvement, and teaching and learning in further education, which have been presented at conferences and published in professional journals. During the pandemic, she wrote a guide to teaching and learning in the Covid classroom to support adapting to online and socially distanced teaching. This is in use at HOW College and other colleges across the UK.
Vivienne is qualified both as a coach and as a mentor, and voluntarily supports teachers in further education. She is an examiner and external moderator for examination boards and awarding bodies.
In her spare time, Vivienne plays the organ in several local churches. She enjoys all types of music, especially live performances of opera and ballet.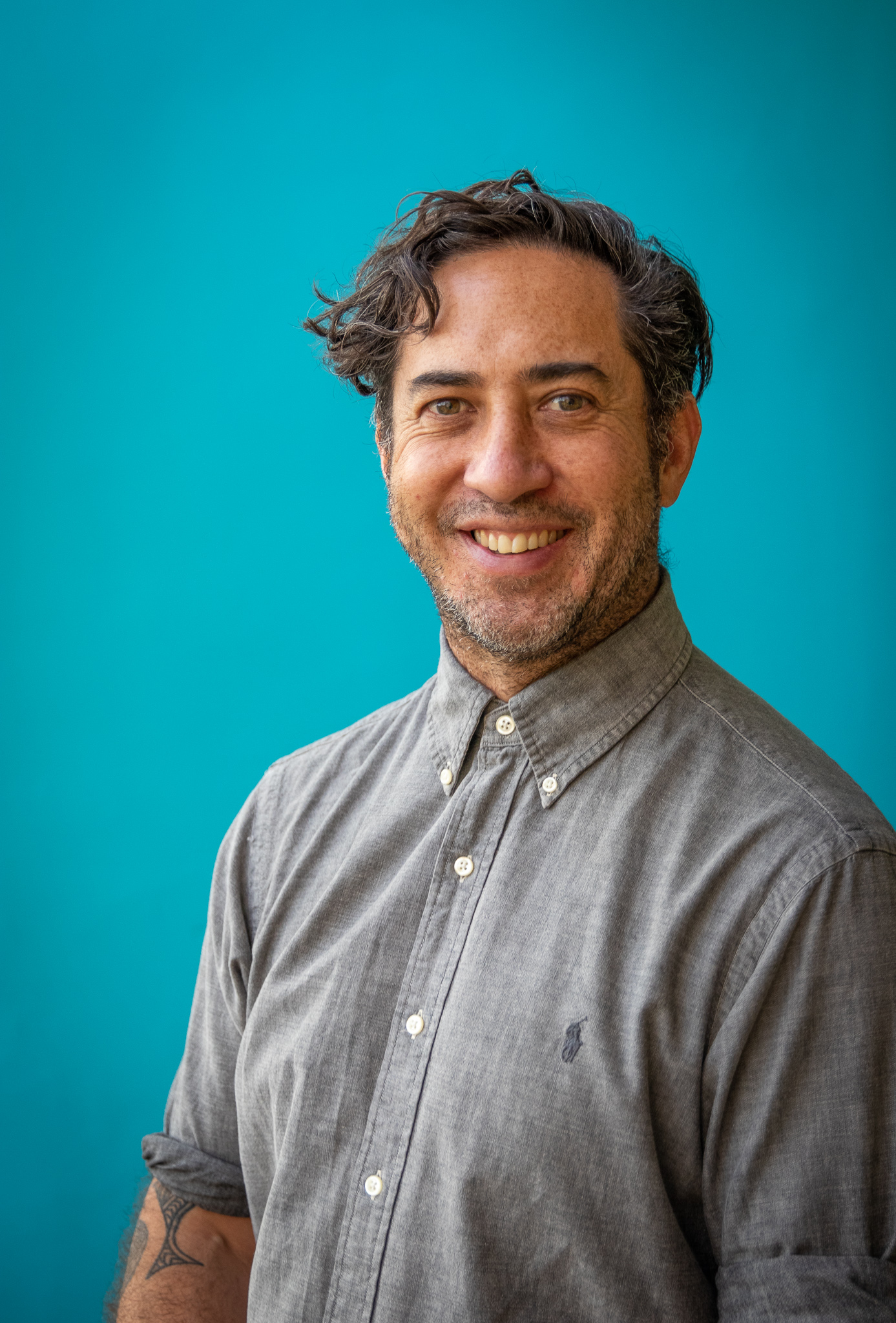 Evan Whakahau
Staff Governor
Kia ora! Evan grew up in New Zealand and studied at Mount Albert Grammar School before training and working in the hospitality industry. 
He moved to the UK in 1997 and worked for a small fashion label in Worcester, Fly Clothing, before retraining in IT and gaining a work experience position with Worcester College of Technology in 2000. He became a permanent network engineer with the College after certification in Cisco Networks, Microsoft, and Apple Server technologies. 
His role during the 20+ years at the College has changed, moving from IT to Marketing where his blend of technical skills has been utilised running digital marketing campaigns, as well as a creative side through videography and photography to produce content for advertising, VLE and social media. Such work and his length of service with the college has meant he's a familiar face around campus. 
Evan's hobbies in include touch rugby, D&D and streaming and is a volunteer for Sea Shepherd and his sons under 7 football team, the mighty Badgers. 
He is married with two young children, nestled up near the Malvern Hills. 
Lockie Carbery
Lockie is a Student Governor for the corporation.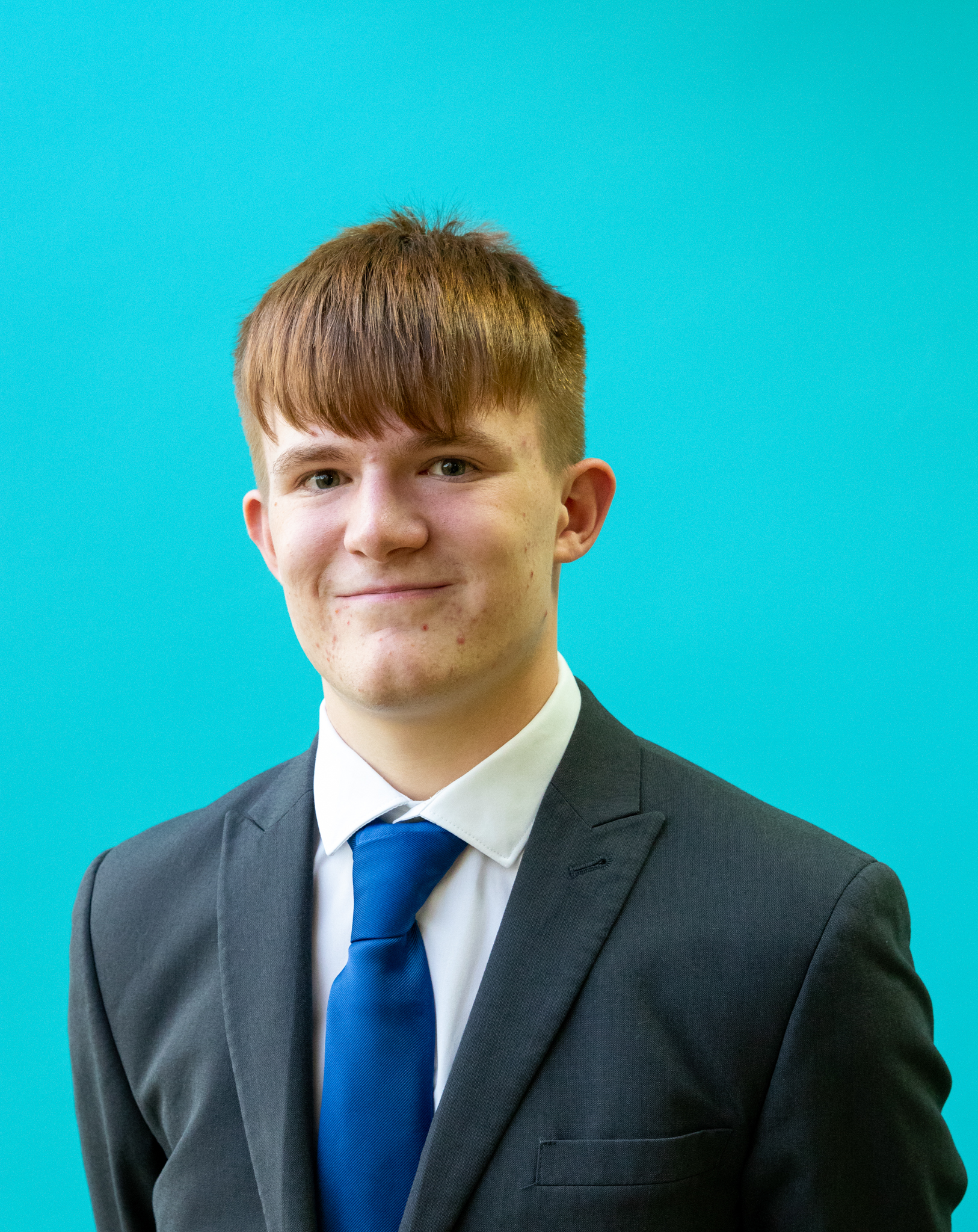 Harrison Ricketts 
Harrison is a Student Governor for the Corporation.
Harrison is on his second year of studying in his level 3, BTEC course in Information Technology. He was, and still is, a Student Ambassador in his first year – and has gone on to support Heart of Worcestershire's Corporation in his second year as a Student Governor.
Alongside being a representative for the Corporation and his fellow learners, Harrison also represents HoW's further education with the Association of Colleges' (AoC) new collective, the FE Youth Collective!
Outside of college, Harrison works part-time in cyber security. Additionally, he is a Youth Voice Forum Member with the Nation Citizen Service (NCS) Trust; a STEM Ambassador with STEM Learning; a Non-Commissioned Officer with the Army Cadet Force (ACF); and an NCS Graduate & Change-maker, His future aspiration is to be an officer with the British Army in the Household Cavalry. Some of Harrison's interests include martial arts, hiking, and mountaineering.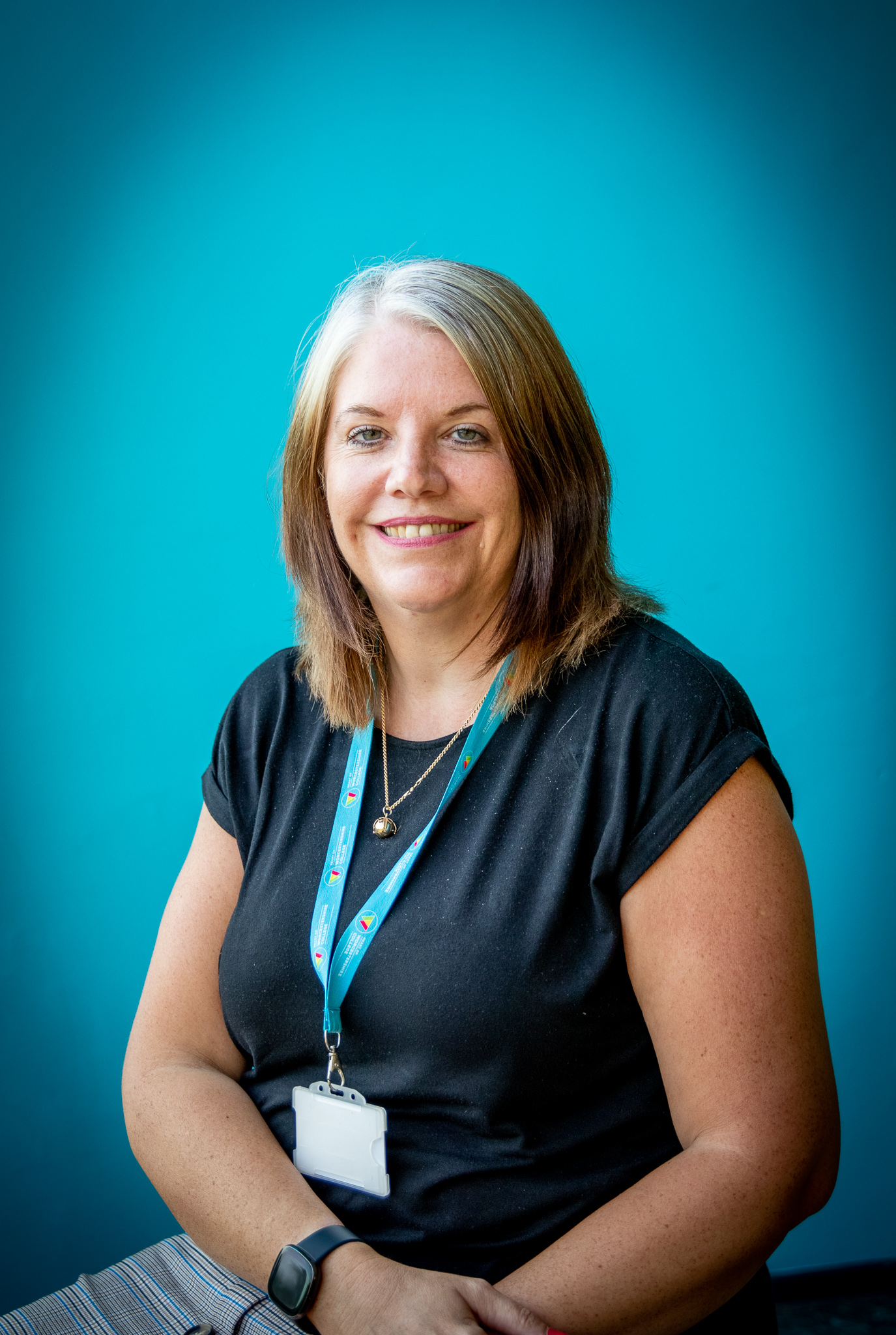 Kay Kavanagh
Kay is Clerk to the Corporation.
Kay was born in Birmingham.  Kay has a background in Project Management and moved into Governance over 8 years.  Kay has gained accredited clerk status via ICSA.
Kay has a strong history of working in Governance.  Before taking up her post as Clerk to the Corporation she worked as a Governance Manager for a Multi-Academy Trust.  She also has previous experience as a Parent Governor at her daughter's school.  Kay is a very moral person and has a strong sense of integrity.  She supports the Governors to make sound, informed decisions about the College's future.
Kay is very friendly, approachable and highly organised.  In her spare time, she enjoys family time, is a member of Mensa and has a passion for sewing.