Meet the Governors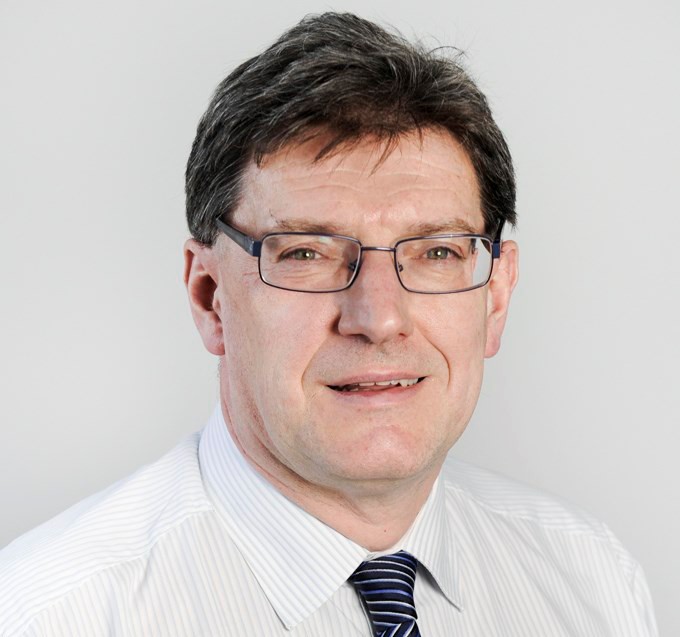 Neill Bucktin
Neill is Chair of the Corporation, Chair of the Governance & Search Committee and a member of the Corporation Appeal Committee.
Neill was born in York. He was educated at Leicester Polytechnic, Sheffield Business School and Worcester College of Technology where he was awarded with a prize for best student on the Institute of Chartered Secretaries and Administrators course in 1984.
Neill has held a number of senior management roles in local government and the NHS. He currently works for Dudley Clinical Commissioning Group as Director of Commissioning.
Neill is an avid supporter of Worcester Warriors.
---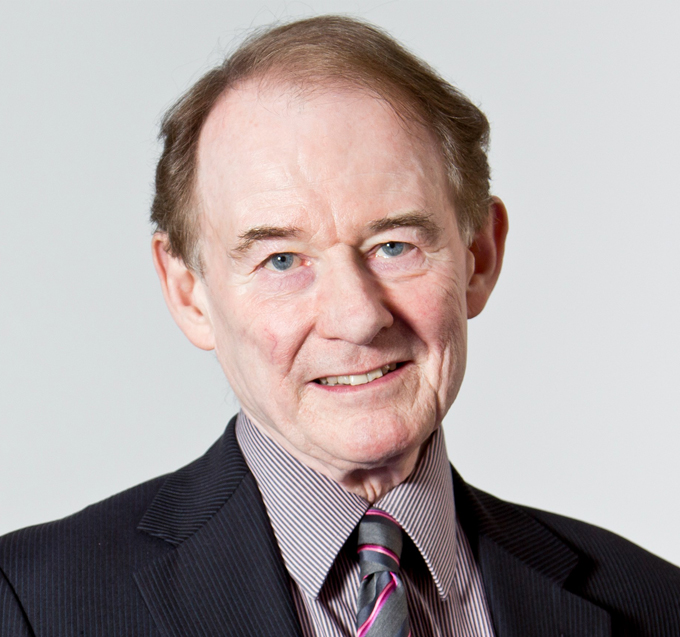 Denis Miles
Denis is Vice Chair of the Corporation, a member of the Audit and Remuneration Committees and Estates and Quality Groups and is the Governor Insight Scheme Governor Champion.
Denis was born in London and went to university in Cardiff where he obtained a degree in Economics, was elected President of the Students' Union and became the first ever student governor of the University of Wales.
He spent 17 years in the aluminium industry in London, Wales, Cumbria and Birmingham, the latter two as a Financial Director and Company Secretary. He then spent eight years as UK Finance Director of a UK-US group making industrial machinery. He has been a Chartered Management Accountant since 1980.
Denis moved to government from 2000 to 2011, holding senior financial positions in the Learning & Skills Council and Skills Funding Agency in the South West Region and as National Director of Provider Financial Management. He worked closely with colleges and representative bodies and was heavily involved with all major capital project applications, financial aspects of merger proposals and working with colleges in financial difficulty.
Denis and his wife (a Solihull College lecturer for over 20 years) have lived in Redditch since 1987. He is a qualified tennis umpire and Wimbledon line judge; has run 58 marathons and half marathons; has climbed all 214 mountains in the Lake District; and is a lifelong Blackpool football supporter. He is also proud to say that, in his youth, he saw the Beatles in concert and was at the World Cup Final in 1966!
---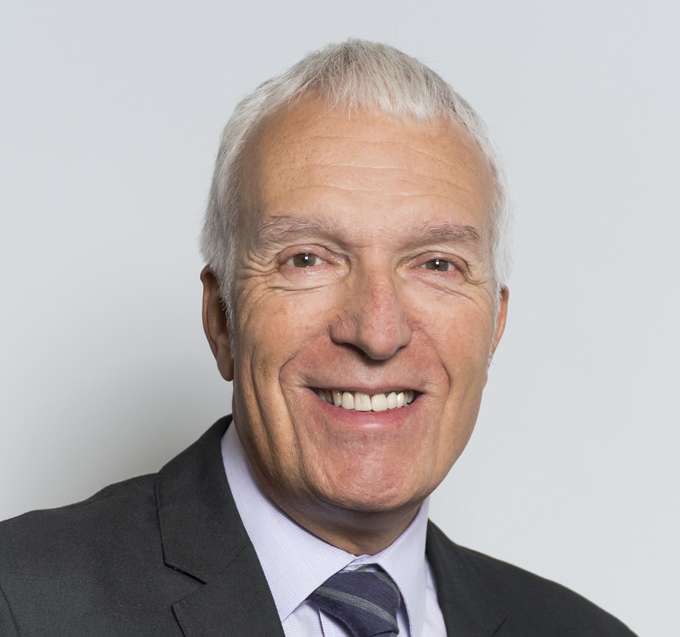 David Ash
David is Chair of the Corporation Appeal Committee and a member of the Governance & Search and Remuneration Committees.
David and his family settled in Worcester in 2001. He has worked as a lawyer throughout his career; he gained a Law Degree at the University of Sheffield then qualified as a Solicitor in 1980. After a few years in private practice, he tried a change of tack and joined the Royal Air Force as a Legal Officer; he signed up for five years but enjoyed it so much that he stayed on for twenty. Since leaving the RAF, he has been a specialist lawyer in the Higher Education sector; initially he was the Deputy Director of Legal Services at the University of Birmingham and more recently has worked in short-term posts at various other universities as a freelance Consultant.
David has always been interested in sport and currently cycles, runs, walks mountains and skis. In the past he has also dabbled in football, rugby, tennis, rock climbing, windsurfing and snowboarding. His other main interests are contemporary music and watching football and cycling. At times he has been a School Governor, Chairman of a local Community Centre, youth football coach, ski instructor and member of a Mountain Rescue Team.
David was born and raised in Newcastle-upon-Tyne and, unsurprisingly, is a lifelong fan of Newcastle United.
---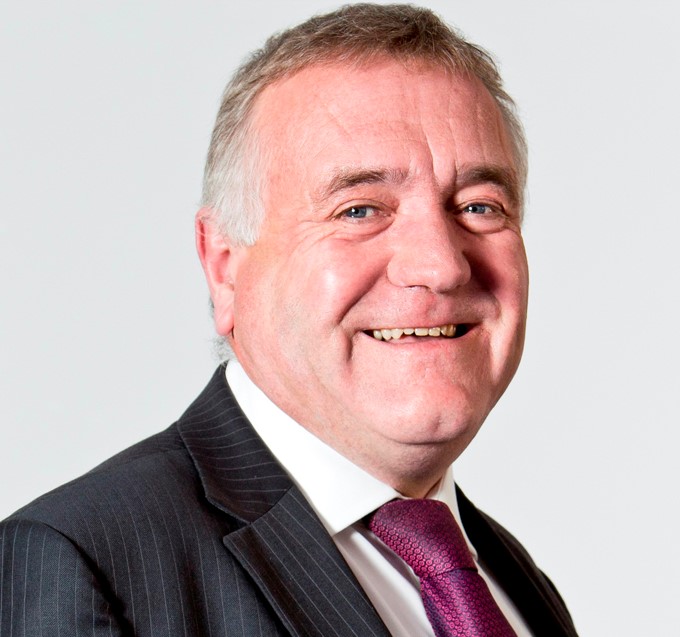 Steve Bolton
Steve is a member of the Audit Committee and the Business Governor Champion.
Steve was born in Solihull and grew up in and attended schools in the Redditch borough.
Leaving school at 15 Steve worked for local manufacturing companies and attended, on day release, both Redditch and Bromsgrove Colleges studying mechanical and production engineering. The qualifications he gained laid the foundation to move into the world of computer maintenance working on contracts supporting IT infrastructures for companies including Rover Group and AT&T, rising through the ranks to become Managing Director of a leading pan European IT Service Company.
Steve is a strong advocate of lifelong learning, which FE colleges provide, and a supporter of the ethos of inclusivity for all, from people with learning disabilities through to mature students. Having gained experience within companies across various sectors up to Chief Executive level, Steve has reached the stage in his career where he is keen to utilise his skills and expertise to assist other organisations to develop and succeed. Steve is a Fellow of the Institute of Directors. Steve is married with three children and enjoys classic cars and motorcycles.
---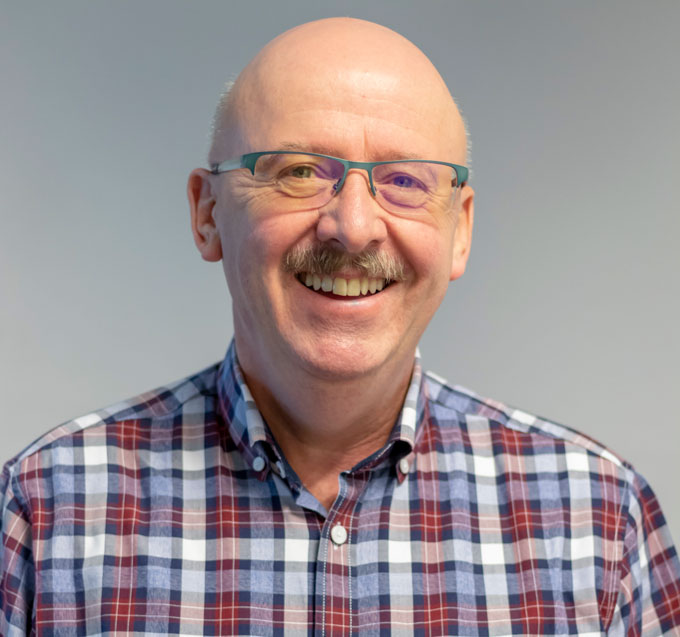 Kevin Gaffney
Kevin is Chair of the Audit Committee, a member of the Estates Group and the Equality and Diversity Governor Champion.
Kevin was born in Birmingham and studied geography and history at London University.
After graduation Kevin joined the NHS and qualified as a Chartered Accountant in Public Finance and held several posts as finance director before retiring in 2011.
Kevin has learnt to speak French since retiring and is a season ticket holder at Manchester United, follows Worcester Warriors and enjoys cycling, gardening and cooking.
---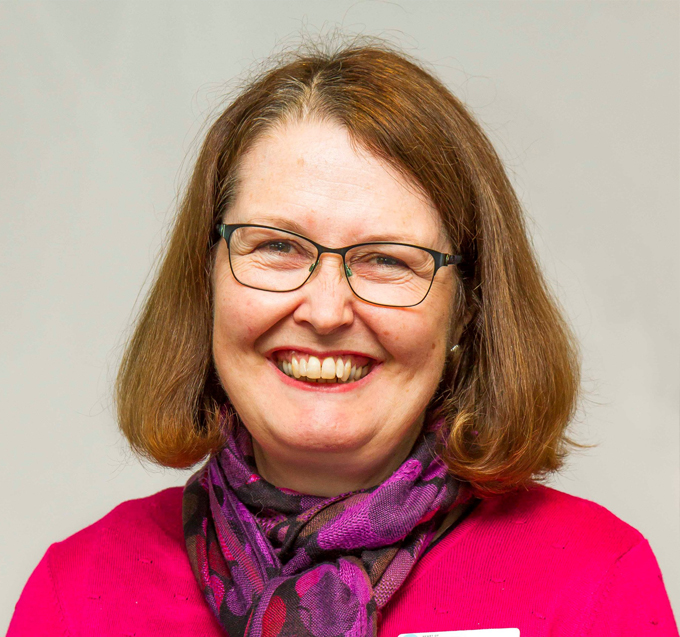 Fiona Hellowell
Fiona is Chair of the Quality Group and is the Governor representative on the College Academic Board.
Fiona started her career in education at the University of Hertfordshire and gained her MBA whilst managing the Business School student support services. She then moved on to become Head of Education & Professional Standards at the Institute of Chartered Secretaries and Administrators (ICSA) maintaining the quality of professional qualification standards in the UK and internationally as well as building partnerships with universities and private education providers. More recently she worked at the Higher Education Academy in York developing a professional membership scheme for HE academics.
Fiona was previously a Governor at Oaklands FE College in Hertfordshire and a member of the Independent Advisory Panel for the Worthy Down Defence School (Army). She is a member of the Conduct Panel for Chartered Institute of Personnel and Development and is Chairman of Professions Together with a particular interest in continuing professional development.
Fiona is a qualified teacher and a strong supporter of the lifelong benefits achieved by gaining professional qualifications alongside academic ones.
---
Lucy Hodgson
Lucy is Vice Chair of the Governance & Search and Audit Committees and the Safeguarding Governor Champion.
Lucy was educated at Whitford Hall School in Bromsgrove and the Alice Ottley School in Worcester. After leaving school Lucy attended Clarendon College in Nottingham studying Hotel and Catering Management. Lucy spent many years in the catering industry and worked in contract catering at BBC Wood Norton, Pebble Mill and the University of Worcester and left the University in 2008.
Lucy has been a Worcester City Councillor since 2003 representing Warndon Villages and was Mayor of Worcester for 2008/09.
In 2009 Lucy was elected to Worcestershire County Council and currently represents the division of Malvern Chase and is the Cabinet Member responsible for Localism and Communities, which includes the Library Service and all the cultural services provided by the County Council.
Lucy is a governor of Lyppard Grange Primary School and an Honorary Vice President of St Paul's Hostel. In her spare time Lucy enjoys cooking and photography and is also a Worcester Warriors season ticket holder.
---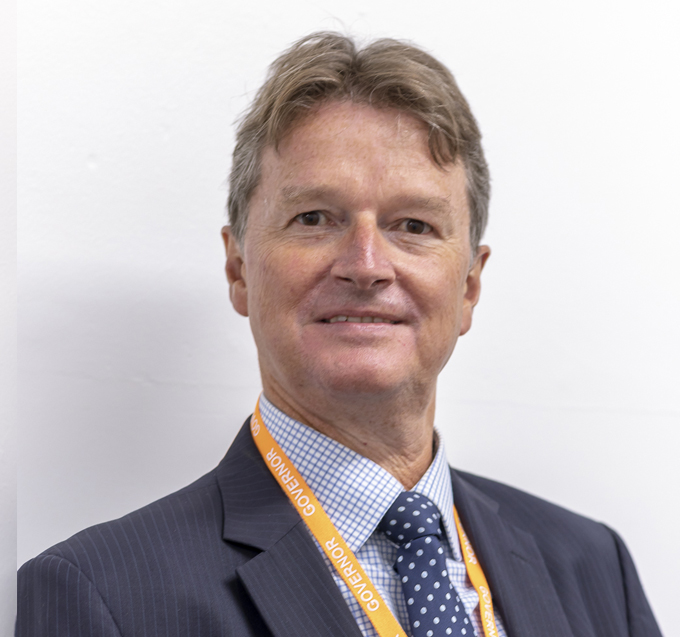 Tony King
Tony is currently Group Treasurer of Sanctuary Group, a Worcester based not for profit housing and care provider.
Following achieving a business qualification from Oxford Polytechnic, he started his career in a London based business information company followed by 15 years in the banking sector in various credit and risk roles which included a period working in Vienna. He joined Sanctuary in 2000 and moved to Worcester when the organisation moved its headquarters here a few years later. He has been involved with the Worcestershire LEP since its inception and is a trustee of an Oxfordshire based children's charity.
---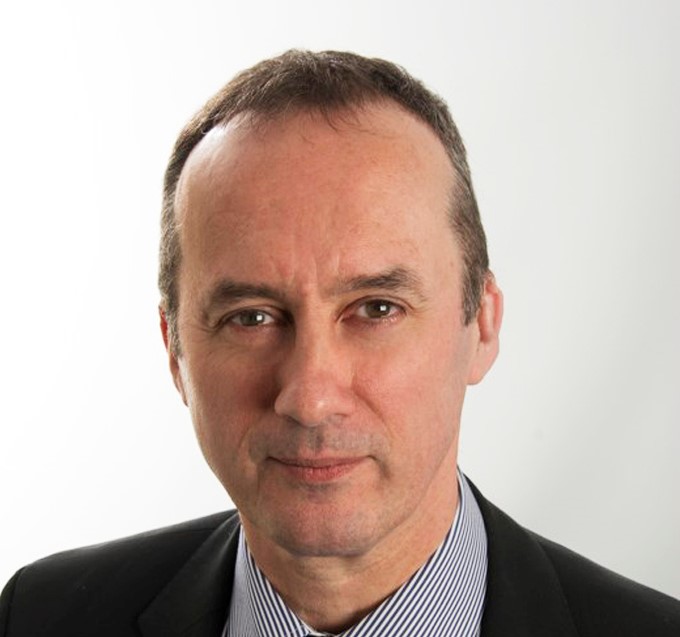 Stuart Laverick
Stuart is Chief Executive/Principal and a governor of Heart of Worcestershire College.
Stuart became Chief Executive/Principal of Heart of Worcestershire (HoW) College on 1 August 2014, on its creation as a result of the merger of Worcester College of Technology with North East Worcestershire College. He was previously CEO/Principal of Worcester College of Technology.
His teaching career started in an 11-19 comprehensive in Derby in the mid-1980s. From there Stuart progressed onto Derby College and then the University. During this time Stuart was involved in consultancy and research in the areas of Marketing/Strategic Management. Missing Further Education, he returned to the sector as Assistant Principal at Rotherham College of Technology, and then as Vice Principal at East Durham College, before moving to Sunderland College as Deputy Principal/Deputy Chief Executive.
Stuart is a member of the Worcestershire Local Enterprise Partnership Board and Finance, Audit and Risk Committee.
Stuart is the Chair of the Association of School and College Leaders (ASCL) FE group and he Chairs ASCL's Post16/FE Committee. He is a member of the Executive Board of ASCL.
He is a proactive member of the Association of Colleges' Technology Special Interest Group. He was instrumental in the formation of the Blended Learning Consortium (BLC), a group of more than one hundred Colleges, which HoW College leads.
---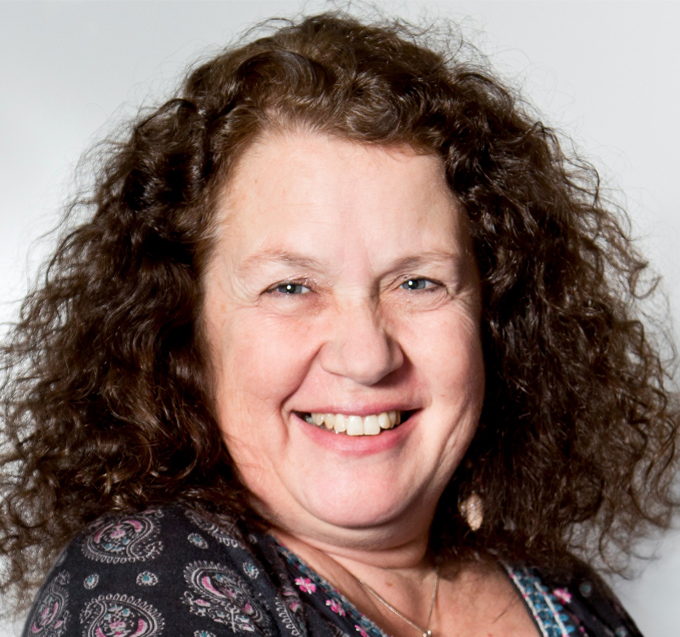 Debbie Morris
Debbie is a Staff Governor and a member of the Audit Committee.
Debbie is originally from Wiltshire and has lived in Worcester for 18 years. She is a qualified nurse for disabled people and has managed many services in both the public and private sector. Debbie is the Curriculum, Resource and Quality Leader for Special Educational Needs.
Debbie has a Master's Degree in education and has also taught at the University of Worcester.
Debbie's interests include badminton, politics and history.
---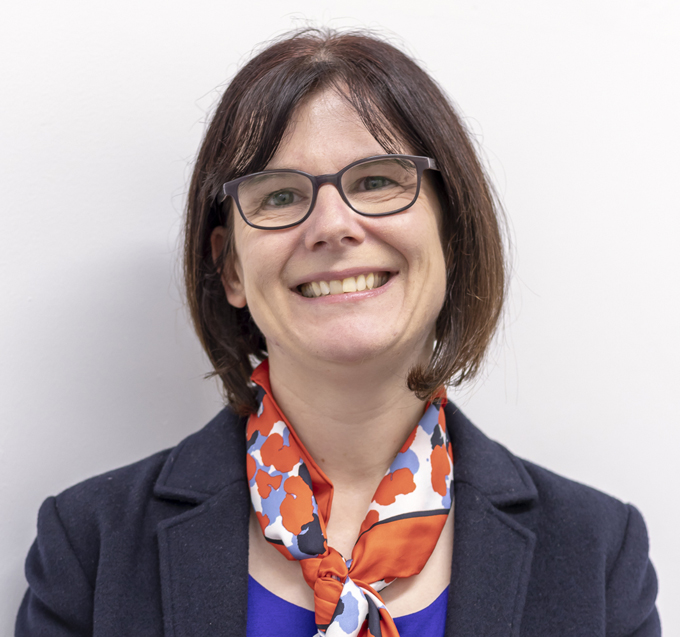 Sue Nicholls
Sue was born in Birmingham. She left school at 16 and started working in the motor insurance industry whilst studying for her A-levels at night school at her local college.
Once she achieved her a-levels she decided to become a nurse and trained at Coventry and Warwickshire School of Nursing/Walsgrave Hospital. After she finished her training she worked in Frimley, Surrey and Poole, Dorset before returning to the Midlands. She has lived in Redditch since 2003.
Sue has worked in NHS and private healthcare. She undertook her common professional exam in legal studies and Masters in Law and has used that learning whilst working in areas such as quality, safety, safeguarding and professional nurse leadership.
---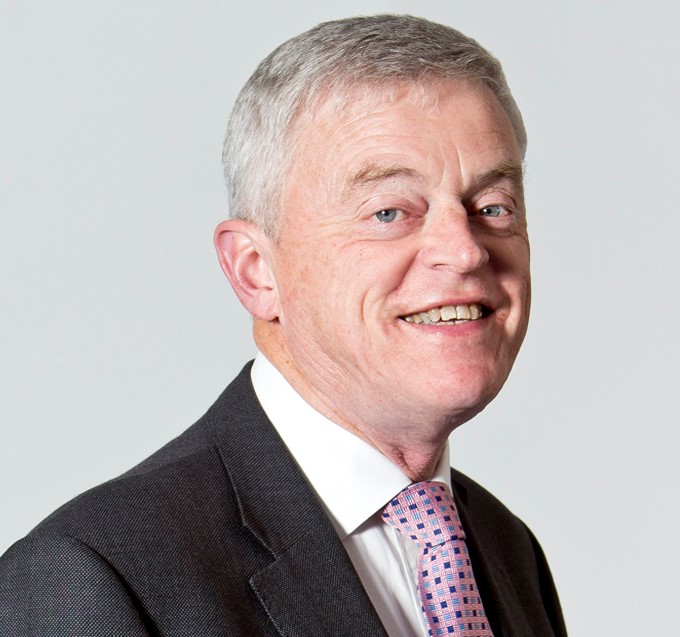 Robert Pearce
Robert is a member of the Remuneration Committee and Chair of the Estates Group.
Robert is a Chartered Surveyor who worked in Cambridge, London and Birmingham. He has lived in Worcestershire since 1994.
Following his retirement in 2011, he has become involved in a number of voluntary activities including being a member of the English Severn & Wye Regional Flood and Coastal Committee (part of the Environment Agency), Chair of the Diocese of Worcester Parsonages Committee and a member of Broadwas & Cotheridge Parish Council.
On the sporting front Robert actively supports both Worcestershire County Cricket Club and Kidderminster Harriers Football Club.
---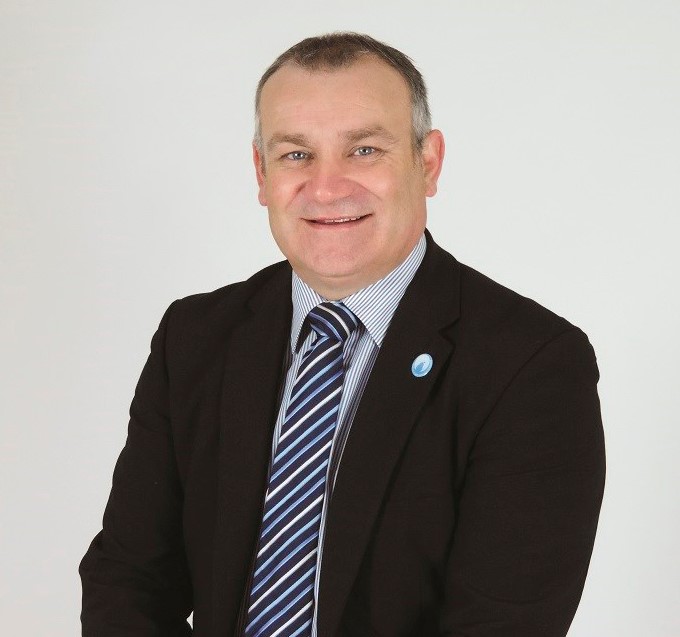 Gary Woodman
Gary is a member of the Remuneration Committee.
Gary is the Chief Executive of the Worcestershire Local Enterprise Partnership. He is tasked with driving forward Worcestershire LEP and leading an Executive Team to support the WLEP's ambitions and delivery of the WLEP business plan including the 5G test bed, development of Cyber Valley and Worcestershire Apprenticeships.
From his former role as Head of Policy and Education at Herefordshire and Worcestershire Chamber of Commerce, he has brought with him a wealth of business insight and networks as well as considerable experience of Government policy and delivery. Educated at the University of Wales, Cardiff, where he obtained his degree in Leisure and Recreation Management, and the University of Gloucestershire, where he studied for his postgraduate diploma in Business Administration, he previously worked for Gloucestershire County Council's market towns and economic development arm, overseeing regeneration.
---
Angela Edwards (Picture to follow)
Raised in Birmingham, Angela has lived in the Bromsgrove area for the last 10 years. She graduated in 2000 with a Psychology degree from Birmingham University, and pursued post graduate qualifications in Occupational Psychology whilst working. Starting her career in automotive, Angela has undertaken roles in HR, talent management, workforce development and training across a variety of different sectors (both public and private) including utilities, telecoms, chemicals, education and health and social care. 
Angela has a particular specialism in Early Careers with in-depth experience in the recruitment, management and development of graduates and apprentices – including experience as an employer-provider. She is currently Head of Early Careers for UK Research and Innovation.
---
Helen Butler (Picture to follow)
Helen is originally from London via Plymouth, and has lived in the West Midlands for seven years. She is Head of Data Governance in Strategic Planning at the University of Birmingham and is also one of the convenors of the national Data Governance Network for Higher Education professionals. 
Prior to taking up this newly created role, Helen was an Assistant Director in Registry at Birmingham, and has also worked as Academic Registrar, Head of Registry Services and Faculty Registrar at universities in the South West and West Midlands, responsible for institutional matters relating to student administration, regulations, policy and quality assurance. 
---
Nick Baldwin CBE (Picture to follow)
Nick and his family moved to Worcester from London in 1993. He left school at 16 and studied for A-levels at Guildford Technical College before gaining a degree in Mechanical Engineering from City University and a masters degree in Economics from Birkbeck College, University of London. He is a Chartered Engineer and a Chartered Director.
Nick is an experienced Chair and Non-Executive Director with Board level experience in the Public, Private and Not for Profit sectors. He is currently the Chair of Dimensions UK, a not for profit organisation providing social care for adults with learning difficulties and/or autism. He is also a Vice Chair of Worcestershire Local Enterprise Partnership.
Nick had an executive career in the utilities sector which culminated as Chief Executive of PowerGen plc. Since 2002 he has had a portfolio career working in a variety of governance and advisory roles in Government and the Housing, Education and Social Care sectors.
---
Kay Kavanagh (Picture to follow)
Kay is Clerk to the Corporation.
Kay was born in Birmingham.  Kay has a background in Project Management and moved into Governance over 8 years.  Kay has gained accredited clerk status via ICSA.
Kay has a strong history of working in Governance.  Before taking up her post as Clerk to the Corporation she worked as a Governance Manager for a Multi-Academy Trust.  She also has previous experience as a Parent Governor at her daughter's school.  Kay is a very moral person and has a strong sense of integrity.  She supports the Governors to make sound, informed decisions about the College's future.
Kay is very friendly, approachable and highly organised.  In her spare time, she enjoys family time, is a member of Mensa and has a passion for sewing.
---
Student Governor (Bromsgrove and Redditch) and Student Governor (Malvern and Worcester) for 2020 - 21 (Soon to be elected by students in the new academic year).