Makeup for Film, TV and Stage
Are you creative and enjoy experimenting with makeup? Do you see yourself working behind the scenes of television or theatre?
Then our make-up for film, television and stage courses may be the perfect choice for you. Production Arts (Make-up, Hair & Costume) is an exciting profession that exists in the world of performing arts, media & fashion.
This may involve working in theatre, the fashion world (with catwalk models), in advertising and publishing, working with fashion photographers, creating bridal make-up, or working on television and film sets. Our courses are designed to give you the skills and knowledge you need to succeed in this exciting and vibrant world of work.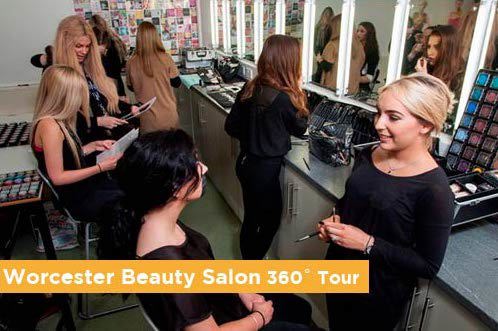 The sessions are taught in specialised studios and you will cover the three areas (make-up, hair and costume) to better obtain an understanding of what goes on backstage from theatre to runway. Covering the three areas helps give an understanding into the aspects of all of the design and practical stages allowing for a greater knowledge of the backstage world. The courses offers real opportunities internally and externally to work with seasoned professionals and other students to create a portfolio and gain valuable work experience.
Filter course by type
All
No courses found