Latest News
Success is on the Horizon for HoW College Student
19 March 2021

Heart of Worcestershire College (HoW College) student, Chloe Saxon, has had stunning success during her studies over the last 5 years. Since joining HoW, Chloe completed Horizons 1 and 2 before moving onto her Level 1 in Hair and Beauty Certificate (which she completed early), Functional Maths, and the Level 2 Award in Beauty.
As well as completing multiple courses, Chloe has received a multitude of awards during her studies! Chloe won the HoW College 2018/19 Outstanding Achievement Award for her 100% attendance, dedication and progression in her studies, and for taking on the extra responsibility of being a Student Rep. In 2020, Chloe then went on to win the HoW College Functional Skills Student of the Year Award for Worcester and Malvern. Outside of college, Chloe then won a 'Generation CAN' award with Generation CAN Worcestershire, an organisation who aim to celebrate the inspirational stories of everyday heroes; the children with Special Educational Needs and Disabilities and the people who support them.
Throughout her time, Chloe has been a conscientious and hard-working individual, who works well independently and as a team member. Following her studies with HoW College, Chloe will be starting a new course with Mencap for employability skills. Mencap are a charity who are passionate about changing the world for everyone with a learning disability. By teaming up with a network of over 300 local groups, Mencap are able to reach people across England, Northern Ireland and Wales, and provide invaluable services. From housing, social care support, and supported living, to employment, leisure, and respite services; Mencap offer support in many areas.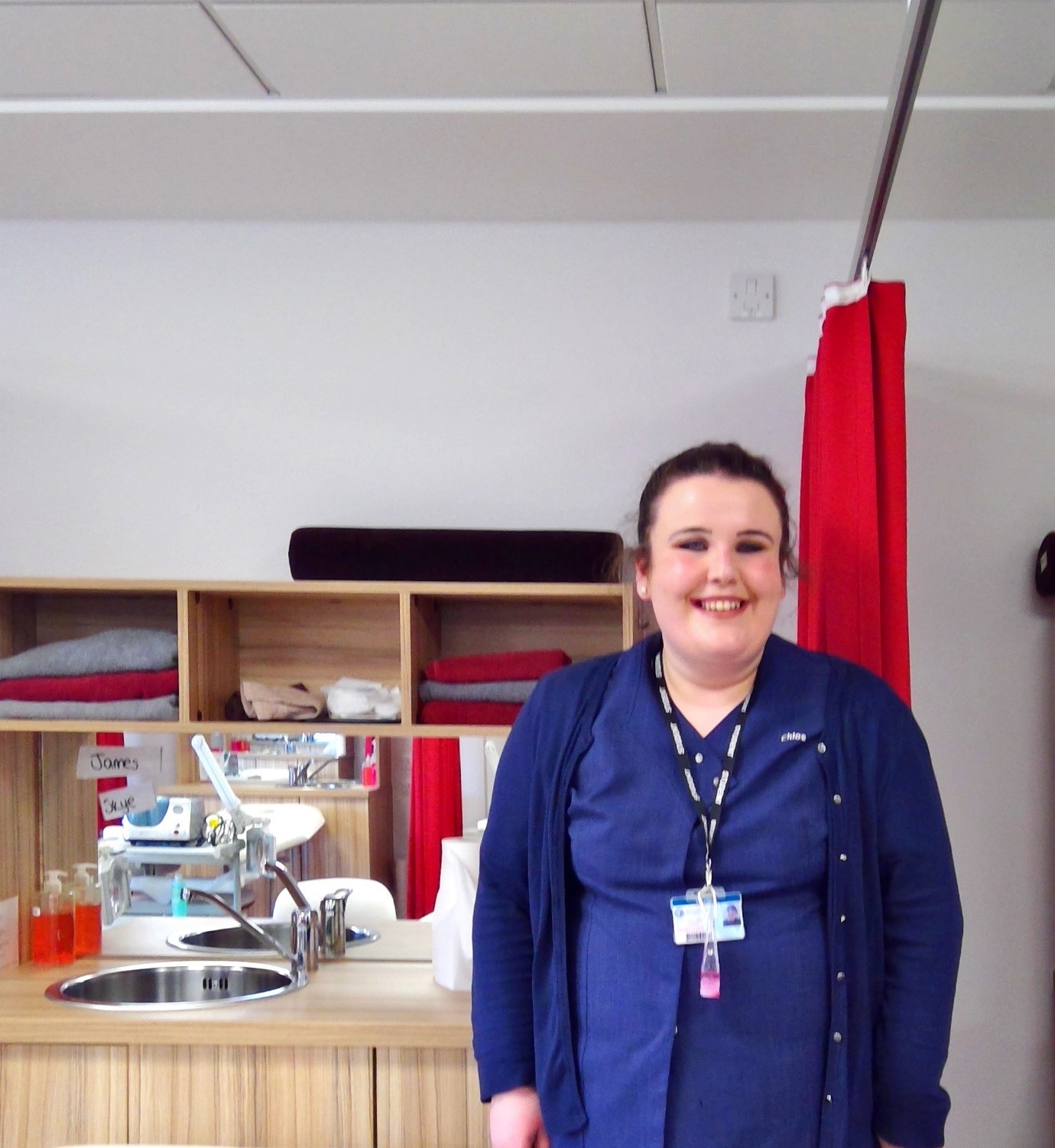 Speaking on her time at HoW College and her future endeavours, Chloe shared: 
"I have been a student at HoW College for 5 years. I have met some amazing staff and students through my time being a student and I would like to say a big massive 'Thank you' to the staff for all their support.
Next year I am going to be doing a different course with Mencap and I am looking forward to being able to use my skills that I have learnt at HoW in my future learning."
Speaking on Chloe as a student, HoW College staff shared the following comments:
"Chloe has always been a pleasure to teach; very happy, helpful and always tried har in all sessions.
Chloe is a great addition to any group lesson, adding interesting and insightful observations to tutorial topics. She is a kind and friendly student always willing to learn. She has been an outstanding learner within the Hair and Beauty department; wherever Chloe goes, I am sure she will give her best and they will be very lucky to have her."
We would like to wish Chloe the very best of luck within her future endeavours, and we would like to extend our congratulations for her many successes.
If you would like to learn more about courses with HoW College, visit: https://www.howcollege.ac.uk/courses/