Latest News
HoW College Student Re-Wires His Future
14 July 2021

Heart of Worcestershire College (HoW College) computing student, Jacob Briddon, programmes his future as he secures part-time work with a Worcestershire computing company whilst starting his HND qualification with the College this September.
Jacob, who has recently completed his Level 3 Extended Diploma in Computing (Network Engineering) with HoW College, gained employment after successfully completing two weeks work experience at a computing firm.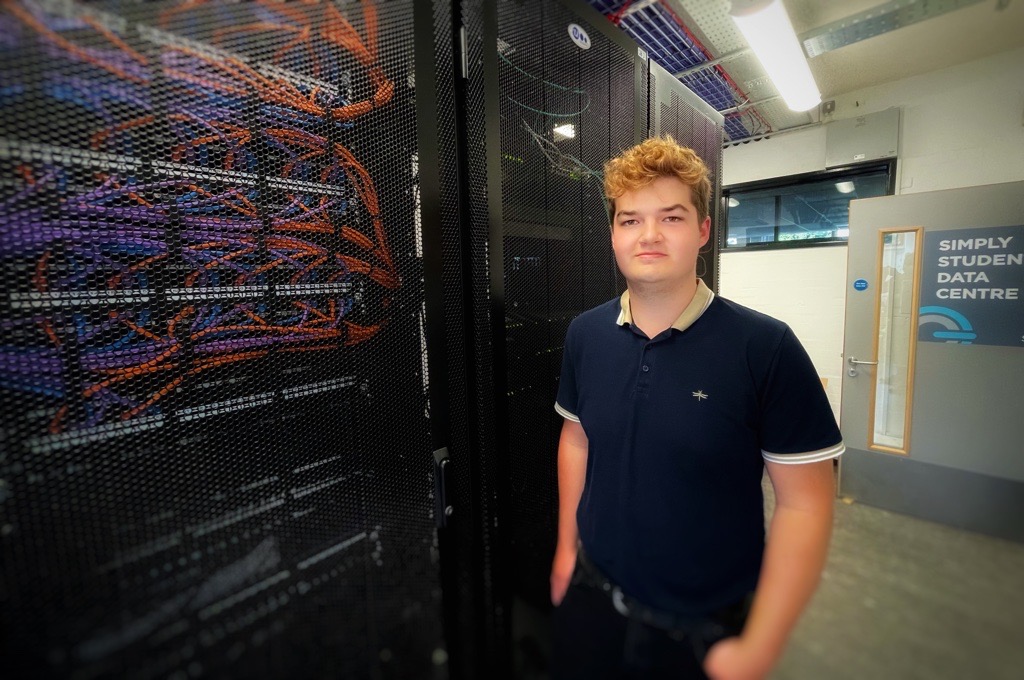 Talking about this opportunity, Jacob said:
"I undertook two weeks work experience at a computing firm and came away from the placement absolutely thrilled. I learnt so much at the firm and got on so well with the colleagues too which was great. It was also a great experience on what it felt like to work in the computing industry."
Live-wire Jacob, clearly left a positive impression on the company as at the end of his the placement he was offered a part time, paid position, which Jacob plans to fit alongside his College studies in September.
Jacob admits that from a young age he has always had a passion for computing. Growing up, he was fascinated at the ever-changing industry and seeing how technology has advanced over the years. Jacob will be continuing to engineer his passion as he will be returning to HoW College and it's Centre of Digital Engineering (CODE) facilities to start a HND in Computing in September.
Talking about his decision to continue his studies with HoW College, Jacob commented:
"My two years at HoW College were amazing, so it was a no brainer to carry on for higher education.
My lecturers always made sure that I was achieving the best of my ability. They have also been amazing at giving me advice in terms of careers and guiding me in the right direction."
Adding what he would recommend to students wishing to follow in his footsteps, Jacob said:
"If you are interested in computing, always learn other elements of it. For example, if you are strongest in networking, work on your programming as well in your own time.
Always show your interest and enthusiasm towards the computing subject and computing industry to your lecturers and others around you as opportunities might come up for you."
Congratulations Jacob! HoW College wishes you the best of luck with your employment and we can't wait to welcome you back in September.
HoW College work with a number of local employers and is proud to offer all of their students the opportunity to complete work experience. These opportunities allow students to further their industry skills and can be a great foot in the door to a future career.