Latest News
Here comes the … Bridal Photo Shoot!
15 December 2021

Heart of Worcestershire College (HoW College), Level 2 Hair and Make-up Artistry students recently accomplished their first photo shoot of the year.
The bridal-themed photo shoot is one of three photo shoots that the level 2 hair and make-up students must partake in as part of their course. These photo shoots are arranged and prepared to an industry standard, and it gives students the opportunity to expand and develop upon their professional skills.
Talking about their experience, hair and make-up student, Jessie Osman said:
"Whilst I was very nervous to begin with, I quickly became relaxed and enjoyed the photoshoot as I was able to put all the elements I had learned and practice into one final piece. It looked stunning!"
As part of the course's photographic make-up unit, students practice their skills leading up to a photo shoot which is where they showcase their make-up application, hair styling and nail art skills to suit the theme. Students also must supply their models with a full outfit and accessories.
Opportunities like this is an exciting time for students, on this particular occasion, some students were in at 8am ready to take on the challenge.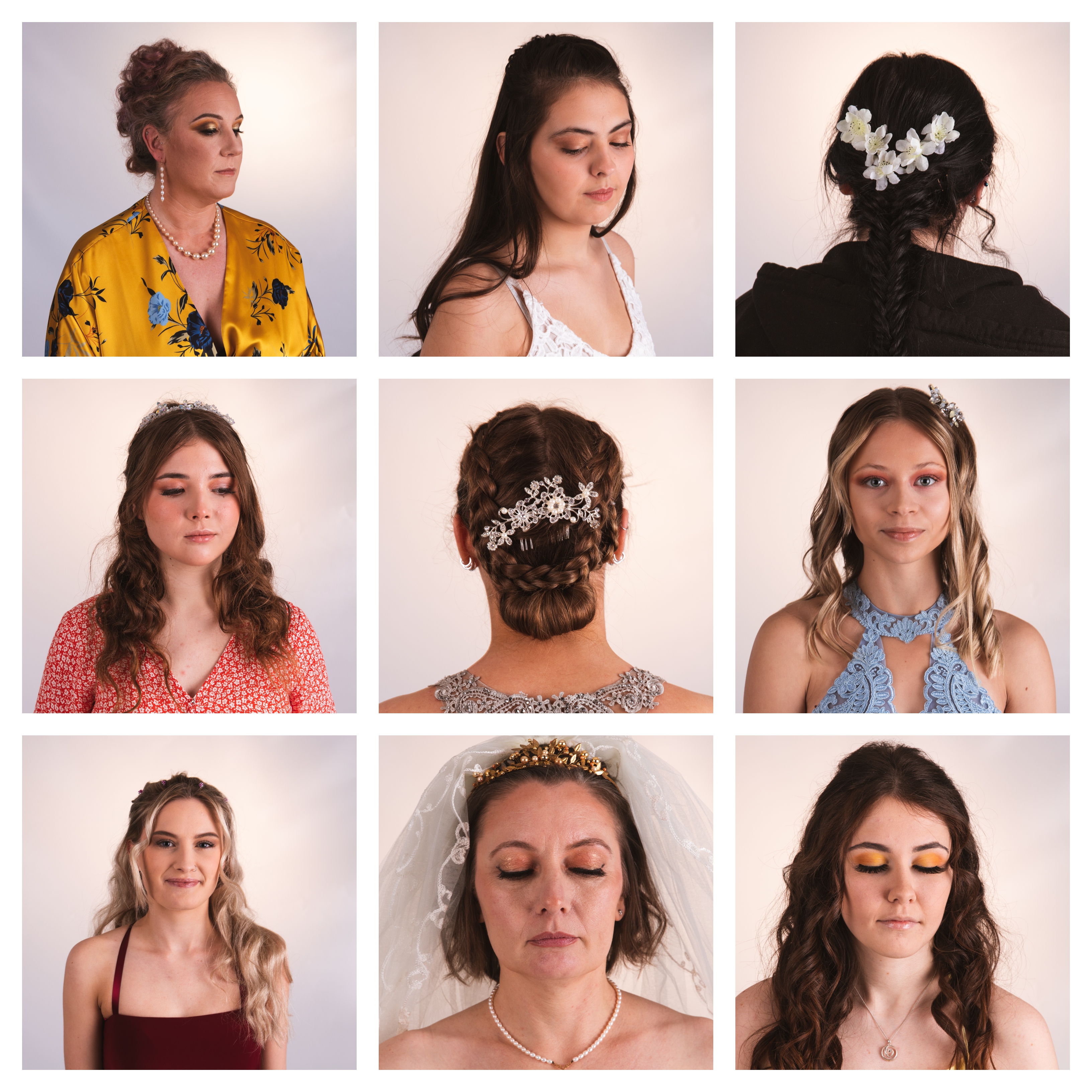 Once the students have completed their hair and make-up application on the modules, they then have professional photos taken which the students can add to their portfolios. Here at HoW we believe it is important for students to showcase a range of styles in their portfolio as this can increase their employability once they have completed their course.
Commenting on this experience, Charlotte Saunders said:
"The experience was fun, enjoyable, and challenging. It really tested our skills and knowledge on makeup but also helped us learn more about what our skills are capable of. I loved it!"
Fellow student, Caitlin Dyke added:
"The experience was fun, I felt like I was in a professional's shoes and learning how it feels to be able to contribute in the makeup industry."
Congratulations to all the students who took part in the Bridal photo shoot, not only did they create some fantastic looks, they acted professionally throughout the day.
HoW College is proud to offer all of their students the opportunity to complete work experience. These opportunities allow students to further their industry skills and can be a great foot in the door to a future career.