Careers Service
HoW College has a free, impartial, matrix accredited careers service available for its students and apprentices across its campuses. This service is on hand to provide students with help and support with everything from CV writing to UCAS applications.
So whether you are looking to ace that job interview or thinking about life after college book an appointment with our helpful, friendly careers team.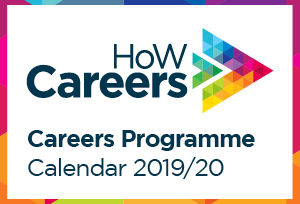 HoW College has a named Careers Leader in place to ensure we provide a high quality careers programme for all students. The Government's Careers guidance document published in February 2018 describes how colleges should use the Gatsby Charitable Foundation's Benchmarks to develop and improve provision. HoW College has developed a Careers Strategy detailing how each of the eight benchmarks are met.
HoW College Careers Strategy and Objectives 2020-2023
HoW College Careers Strategy and Objectives 2020-2023 (accessible Word version)
Julia Breakwell Vice Principal and Careers Leader can be contacted by email on jbreakwell@howcollege.ac.uk for further information.
Meet the team

Jo Gill-SmithBromsgrove & Redditch Campuses
01527 572662


Elizabeth Bruce Malvern & Worcester Campuses
01527 572674

Luke CarnieAll Campuses
01527 572646

Andy WagerCareers Outreach Advisor
01527 548942

Looking for advice on career opportunities and pathways in Worcestershire?