Kidderminster Harriers Football Club
HOW College Football Academy in Partnership with Kidderminster Harriers FC
Heart of Worcestershire (HoW) College Football Academy enables football players to combine top level football in a professional atmosphere whilst continuing their academic studies. The academy has been successfully running since 1999, helping over 400 footballers achieve their potential. We now operate in partnership with Kidderminster Harriers FC enabling our player's access to a smoother transition into professional football.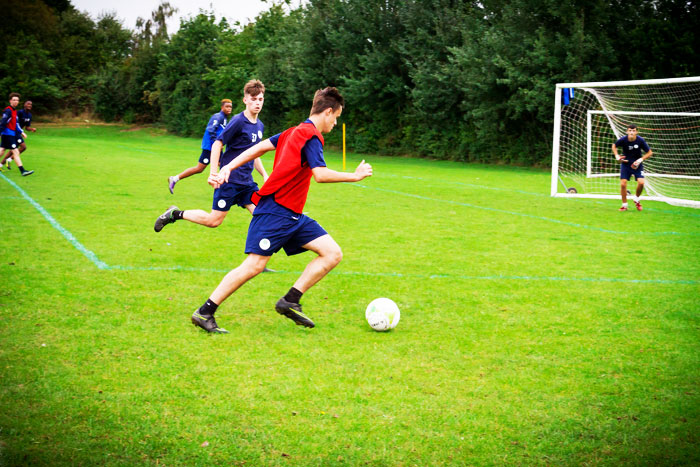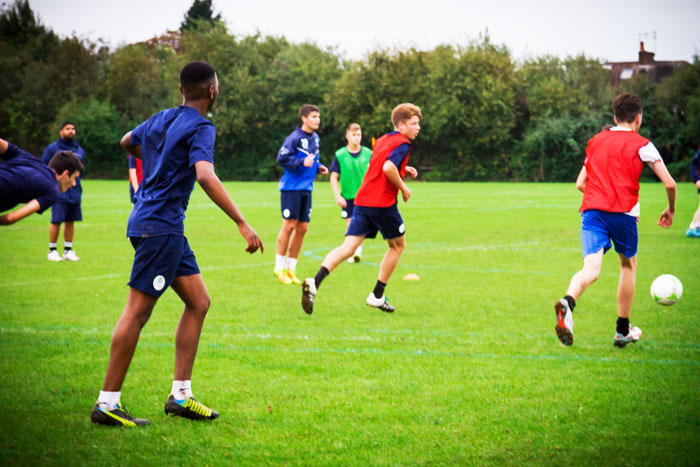 Players from the HoW Football Academy have gone on to achieve professional contracts with Sheffield United, Chesterfield and Birmingham City FC, represented Worcestershire County and over twenty players have gone on to play for Worcester City FC whilst many others have gone on to play semi-professionally for clubs in and around Worcestershire. We have also had students continue with their education and go on to play in America as well as creating successful careers in coaching, management and fitness.
Academy Football Trials
We host four trials throughout the academic year starting in October with the last one taking place in May. The trials are for players who are looking to apply for an academic Sports course at HoW College and are an opportunity for us to see you play and also for you to see what exactly we have to offer. The trial itself will consist of Technical based training, Keep ball sessions, game situations and fitness assessments.
Academy Training
HoW academy players are coached by fully qualified and experienced FA coaches, who provide excellent coaching and training. Players also have access to a physiotherapist, and will be given advice on nutrition, strength and conditioning, injury support and fitness training.
All HoW academy students have access to our professional standard facilities at Perdiswell Leisure Centre, which include grass pitches, astroturf pitches, gym, swimming pool and fitness studios. Discounted gym annual memberships are also offered as part of the academy.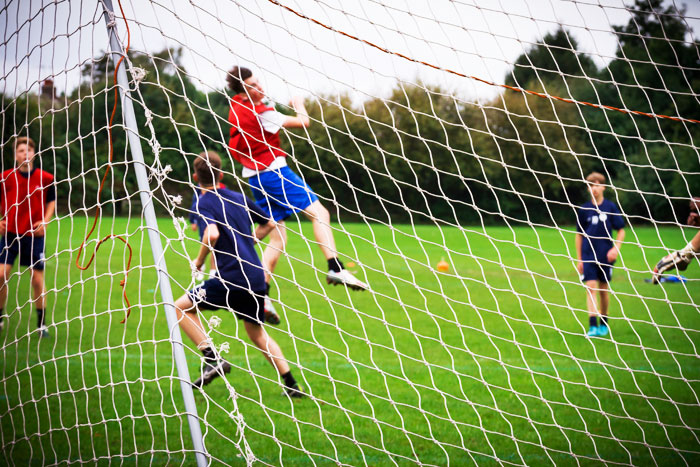 Training sessions and matches are often filmed to allow our players to see a visual record of their development, achievements and results as well as a tool to help with their development.
Training sessions will take place around academic lessons on a Monday, Tuesday, Thursday and Friday afternoon.
Training sessions consist of:
Technical Training drills
Phases of Play
Game related play
Classroom based work (Match & training analysis)
Strength and conditioning
Individual/ positional/ Team work and shape
Understanding of individual role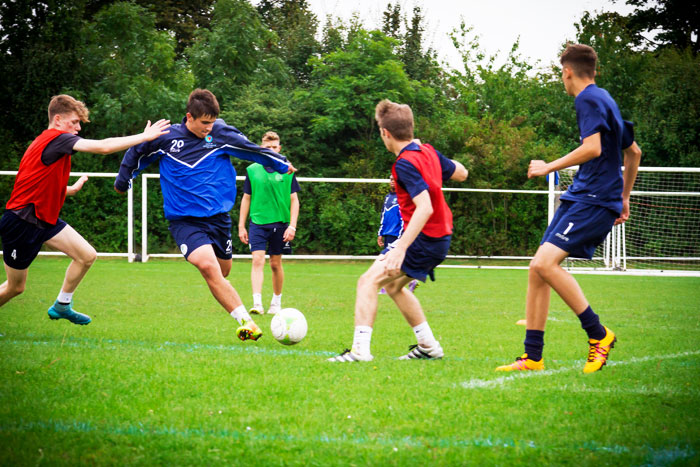 With the combination of the facilities we have and the coaching we can offer our aim is to:
"Provide a Professional Football environment to create the best opportunity in the next stage of the individual's development."
Academy Matches
HoW Football academy play in the British Colleges League, West Midlands Championship A & West Midlands League A on a Wednesday afternoon.