Mike Siket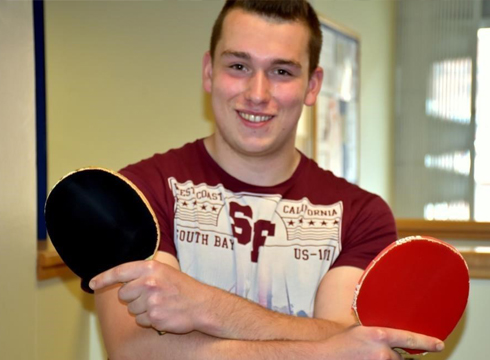 Table Tennis enthusiast Mike Siket has served up great success during his time at HoW College. Not only is he a thriving Sport Coaching student Mike is also the AoC National Table Tennis Champion 2015.
Speaking about his sporting success, Mike said:
"I am really happy with my achievement. After not being able to compete last year, as it conflicted with my knee operation, I am pleased of what I have accomplished."
"More people should play the sport and they shouldn't worry about how good they are. Everyone has to start somewhere. I have found that the harder you work the harder it is to surrender."