Josh Howdle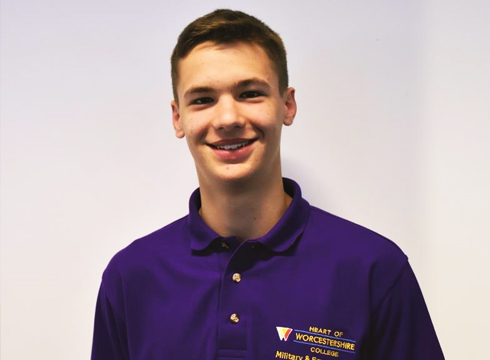 Josh enrolled at the Heart of Worcestershire College after discovering the A-Level pathway wasn't suitable for him and his career ambitions. Josh now studies Public Services, Level 3 and is aiming to join the Royal Marines at the end of his course. Josh also runs PT sessions, is part of the Army Cadets and has recently been elected as the College's Student President.
Speaking about his first year at the College, Josh said:
"I chose to come to the college as I was struggling at sixth form when I realised the A-level pathway wasn't for me as I really want to pursue a career in the Royal Marines, thankfully the College accepted my application after the course had begun and it's really helped me to progress my views and knowledge on the public services."
"I'm looking forward to my second year at HoW College and continuing with the physical aspects of the course as the Marines is a physically demanding career. So far the College has got me up to a higher standard and it's given me a better insight into the Marines. I'd recommend the course to anyone with a real interest in the public services."