Lewis Liggins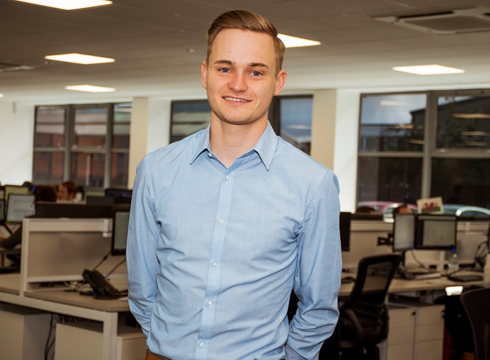 Former Heart of Worcestershire College student Lewis Liggins, has made his way into the world of full time employment following the successful completion of his work experience placement.
Lewis, who completed his Higher National Diploma in Computing, last year has recently been awarded a full time position with IT solutions provider OGL Computing. During his studies at the College Lewis undertook a period of work experience with his new employer that saw him shadow a range of IT professionals and visit customer sites to help with installations and equipment updates.
Lewis has now been appointed as a technical trainee, at the company; a role that will involve many of the different aspects of IT.
Speaking about his employment success Lewis said:
"Work experience with OGL was fantastic and it honestly opened my eyes to what working in IT is really like. What I was taught at college gave a really good theoretical understanding, but actually dealing with real customers and IT infrastructures is completely different and was so useful to my studies."