Dalton Griffiths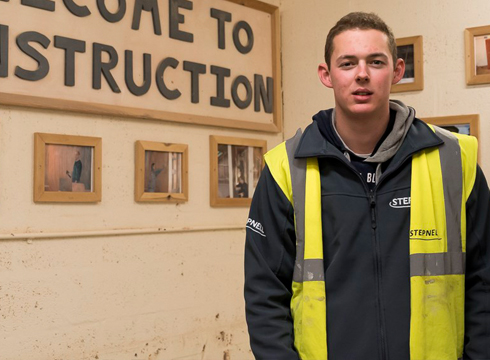 Current job:
Apprentice Bricklayer at Stepnell Ltd
Why did you choose an apprenticeship?
I chose an apprenticeship because I wanted to follow in my brothers footsteps after he sadly passed away. I was inspired by him and really wanted to learn the trade and become a bricklayer. The apprenticeship scheme helped develop my skills and knowledge and has helped get me where I am today.
What do you enjoy most about the apprenticeship?
What I enjoy about my apprenticeship is that you are learning new things every day. My apprenticeship has built my knowledge and confidence both inside and outside the workplace.
How will the apprenticeship help you in your future career?
My apprenticeship has taught me everything I know about the construction industry and will hopefully set me up with a career for life. Once I have finished my bricklaying apprenticeship I intend to continue my training to one day become a site manager.
Would you recommend an apprenticeship to other learners? If so why?
I would 100% recommend an apprenticeship to other learners. Not only are you getting paid but you are also learning new skills and knowledge every day.
What advice would you give to students following in your footsteps?
To students following in my footsteps I would say take your apprenticeship seriously and try your hardest. Everybody makes mistakes so do not worry if you do, it is all part of the learning process.