Jonathan Hellyer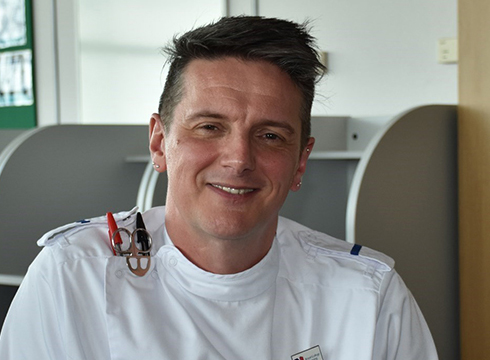 Searching for a career change Jonathan decided it was time to go back to studying to fulfil his ambition to become an Adult Nurse.
Like many others Jonathan felt that moving directly into Higher Education was a huge step, therefore, he saw the Access to HE course at HoW College as a way to help with the transition. After attending an interview at the College, Jonathan decided that this was the place for him.
Jonathan has since completed his course and is now studying Adult Nursing BSc at the University of Worcester.
Speaking about his time at the College Jonathan said:
"My course at the College helped to highlight key points that would be essential to my success in higher education. Key skills such as study skills, time management and referencing are vital in higher education and you really can't afford to miss out on the opportunity to learn these skills which is just another reason why the Access course at the College is so great."
"I also began my Access to HE course with no formal maths qualification and the staff at the College were great in helping me secure my qualification. I attended maths lessons for 2 hours a week and thanks to the great support and encouragement I received I can safely say that it has been my greatest achievement to date."